Duran Duran Guitarist Andy Taylor Shares Grim Update About His Health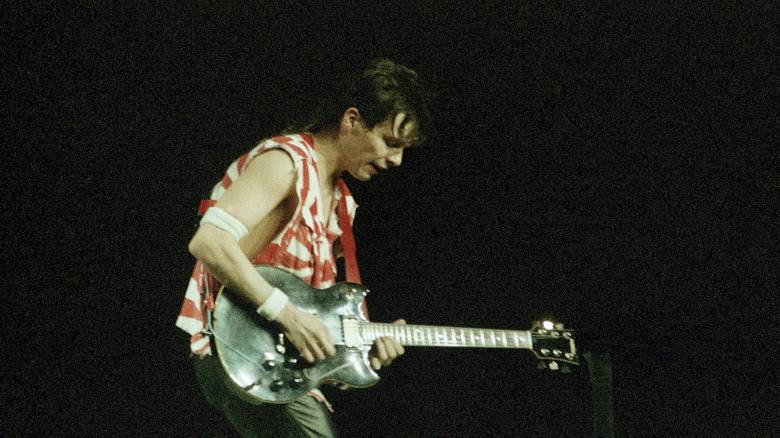 Bill Tompkins/Getty Images
We may receive a commission on purchases made from links.
When Duran Duran hit the pop scene in the early 1980s, the band took off almost immediately. It wasn't just the glammed-out synth sound that did it, it was the music video era. Their very first video for 1981's "Girls on Film" was sex-laced, oddball, featured pouty and mysterious band members with finely coiffed hair, and came across as the work of veteran performers. In other words, as the Saturday Evening Post points out, the band crafted an image as much as it made a sound.
As Billboard cites, the band's early lineup had an "incredible chemistry and musical energy" that it wielded when writing and touring. Members John Taylor (bass), Nick Rhodes (keyboards), Roger Taylor (drums), Andy Taylor (guitar) and Simon Le Bon (vocals) took root in the Birmingham, England nightclub scene in the late 1970s. By 1978, they were already the resident band at Birmingham's Rum Runner nightclub, as The Scotsman explains. 
But after a strong start and three consecutive hit albums — 1981's "Duran Duran," 1982's "Rio," and 1983's "Seven and the Ragged Tiger" — the band was already falling apart. Sudden fame, differing musical tastes, and "the booze and the drugs and the carnage" split Duran Duran into two camps in 1985, per Good Housekeeping. John and Andy formed the hard rock group Power Station, while Simon, Nick, and Roger formed the new wave group Arcadia. The original lineup didn't play together again until 2003. And now, Andy Taylor has announced that he has stage four terminal prostate cancer.
Humble family man and Rock & Roll Hall of Famer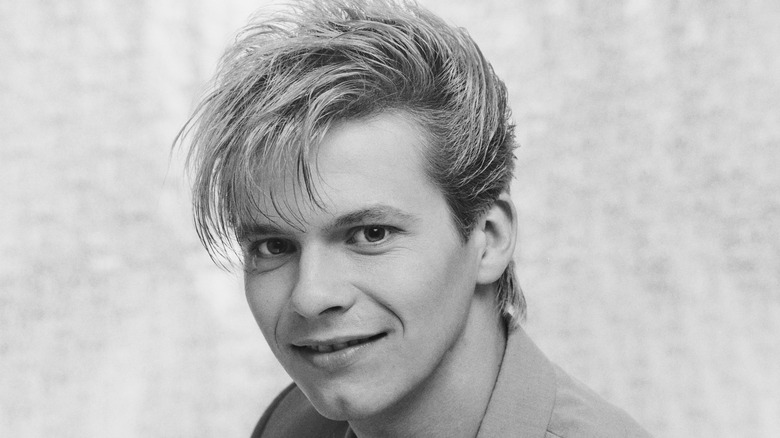 Michael Putland/Getty Images
Make no mistake: Like the rest of Duran Duran, Andy Taylor was much more than a pretty face. As All Music explains, he taught himself how to play guitar, bass, and drums as a kid, and by the age of 13, he was already playing professionally. By the time he answered an ad in the music magazine Melody Maker for a "live-wire guitarist," he'd already toured with several bands. That ad, which led him to his role as guitarist for Duran Duran, shaped his life from that point forward. After splitting from Duran Duran in 1985 and joining Power Station, he tried his hand at the solo project Thunder, as well as various other side ventures over the course of his career. He also penned the 2008 memoir, "Wild Boy: My Life in Duran Duran." 
Taylor's news regarding prostate cancer comes on the heels of Duran Duran's induction into the Rock & Roll Hall of Fame. Taylor was absent from the ceremony, and singer Simon Le Bon announced to the crowd by reading a letter Taylor had written. Taylor wrote (per Pitchfork), "Just over four years ago I was diagnosed with Stage 4 metastatic prostate cancer. Many families have experienced the slow burn of this disease and of course we are no different; so I speak from the perspective of a family man but with profound humility to the band, the greatest fans a group could have and this exceptional accolade."
A terminal diagnosis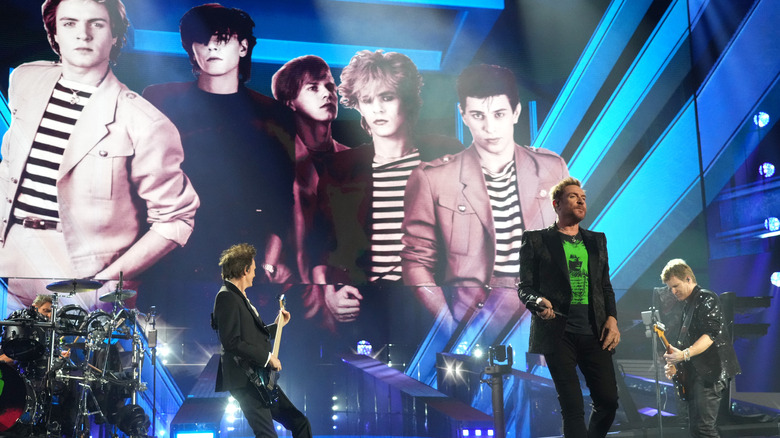 Kevin Mazur/Getty Images
Andy Taylor's entire letter is available on the official Duran Duran website. He wrote of the 2022 Rock & Roll Hall of Fame induction, "I am so very proud of these four brothers," and that he was "overjoyed at accepting this award." He also said, "I'm sure as hell glad I'm around to see the day." Regarding his diagnosis, he said that although his "current condition is not immediately life threatening there is no cure." 
Taylor's diagnosis, tragically, is not uncommon. The American Cancer Society says that one in eight men will get prostate cancer during their lives; six out of 10 are diagnosed after the age of 65. Most men who are diagnosed with prostate cancer do not die from it, but because it is so common, prostate cancer claims the lives of one in every 41 men. As Mayo Clinic explains, stage four is the most advanced form of cancer, and this means that it has spread to lymph nodes, bones, and nearby organs like the liver. While doctors aren't sure what causes cancer to spread to nearby organs, there are a host of symptoms that speak of its presence, such as decreased force of one's urine stream. More often than not, though, diagnoses are usually made before stage four occurs. That being said, early screening measures are a must for men over 40.
As IMDb states, Taylor has been married to Tracey Wilson since 1982. They have four children.