Half Of Johann Sebastian Bach's Children Tragically Died Before Reaching Adulthood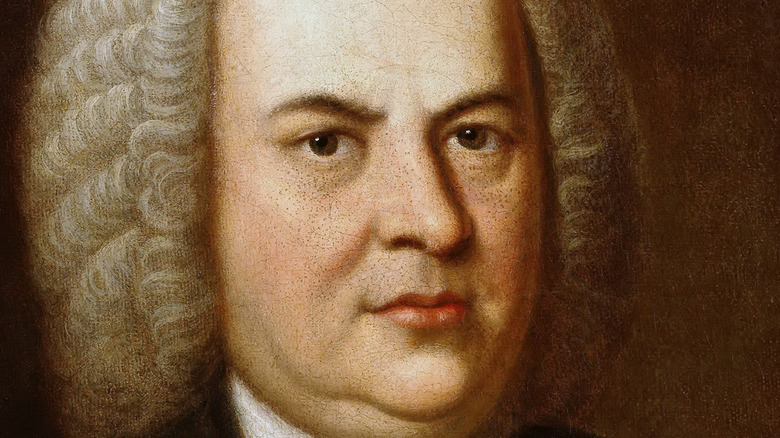 Heritage Images/Getty Images
Baroque composer Johann Sebastian Bach was born in 1685 into a family of celebrated German musicians. By the time he married his first wife, second cousin Maria Barbara Bach, at the age of 22, Bach himself was already quite successful and had been produced a number of church cantatas, organ preludes, and hymns (per Britannica). 
The marriage to Maria lasted until her sudden and unexpected in death in 1720. Bach was away on a trip with his employer, Prince Leopold of Cöthen (per Bach Cantatas Website), for two months and when he returned, he found out his wife had died and been buried. There is no historical record of the cause of death (per Oxford Bach Soloists).  
Just over a year later, Bach married his second wife, Anna Magdalena. She was a court soprano singer and it's possible the two met through music. In his book "Sex, Death, and Minuets: Anna Magdalena Bach and Her Musical Notebooks," music scholar David Yearsley describes this second marriage as successful and the Bachs being "a team" (via Cornell Chronicle). She copied his works into beautiful handwritten journals that survive to this day, some of which gave birth to the theory that she might have composed some of the works herself, as reported via The Guardian. They stayed together until Johann's death in 1750, after which Anna was evicted from their home by the church and spent the last 10 years of her life living in poverty and surviving on charity (via Find a Grave).
Children with first wife, Maria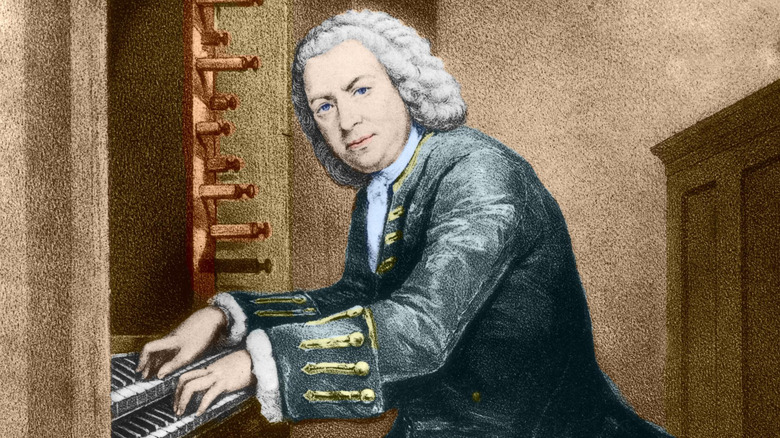 Heritage Images/Getty Images
Life wasn't easy for children in the 17th and 18th century, and illness, plagues, and the limited medical care of the times meant many simply didn't make it past their young years. This was the case too for Bach children, with only 10 of his 20 children surviving to adulthood.
Bach had seven children with his first wife. Of them, three died in childhood. Twins Johann Christoph and Maria Sophia died soon after birth, while Leopold Augustus (their youngest son) died at 10 months of age. In addition, the couple lost a son, Johann Gottfried Bernhard, at the age of 24. Johann had a complicated life and relationship with the family because of debts (via Oxford Bach Soloists). 
The other three children had a reasonably long and fulfilling life, though we know a lot more about his sons than his daughters, simply because they were pointed towards a musical education earlier on, Oxford Bach Soloists points out. First-born Catharina Dorothea became a singer, but little is known about her work. Carl Philipp Emanuel, Bach's most famous son, was an accomplished composer, so much so that even Mozart was a fan. Carl played the flute as well and was part of the movement bridging the time between the Baroque music of his father and the new Classical Era (via Vermont Public). Although also a composer, Wilhelm Friedemann wasn't as talented as his brother and had a reputation for being difficult to work with. Although he lived a long life for the time, he died in poverty at the age of 71.
Children with wife Anna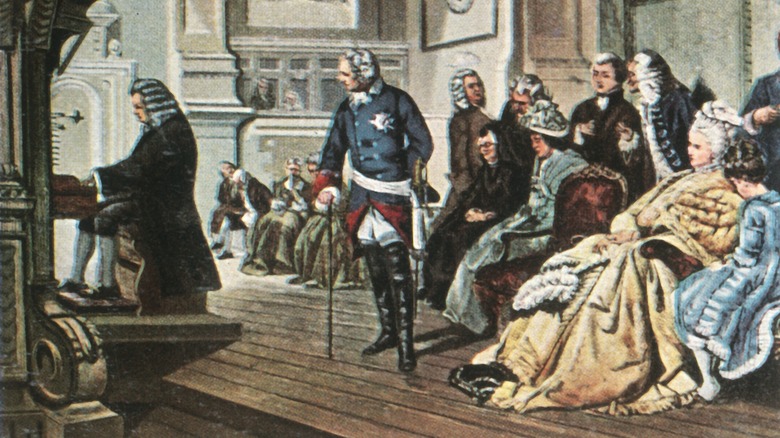 Print Collector/Getty Images
His next marriage resulted in the birth of 13 children, though unfortunately only six of them survived long enough to become adults (per Oxford Bach Soloists). The couple's first child, daughter Christina Sophia, died when she was 3 years old. Son Christian Gottlieb also died at the age of 3. Between 1727 and 1736, the couple had several children who died very young. Ernestus Andreas, Christiana Benedicta, and Johann August Abraham all died before turning 1 year old. Regina Johanna was around 5 years old at the time of her death, and Christiana Dorothea Bach was barely 1. There's very little historical information on the children who died in childhood, including the cause of death (via Classic FM). 
Of the six surviving children, three were girls and three were boys. Sons Johann Christoph Friedrich and Johann Christian Bach were both musicians and composers. Though they didn't achieve fame and fortune during their lives, Johann Christian greatly influenced Mozart's music (via Vermont Public). Son Gottfried Heinrich had some sort of mental or intellectual disability, though there's not much information on what exactly that was, according to Classic FM. 
The life of Bach's three daughters is a bit more obscure. There are almost no records on Johanna Carolina and little is known about Elisabeth Juliana Friederica, except that she married one of Bach's pupils. The life of Regina Susanna, Bach's last child, is also a bit of mystery, but there are reports she had a friendly relationship with Beethoven, who tried to help her through difficult times. According to Classic FM, Regina died in poverty.