What Happened To Attorney James Coleman From The Ted Bundy Trial?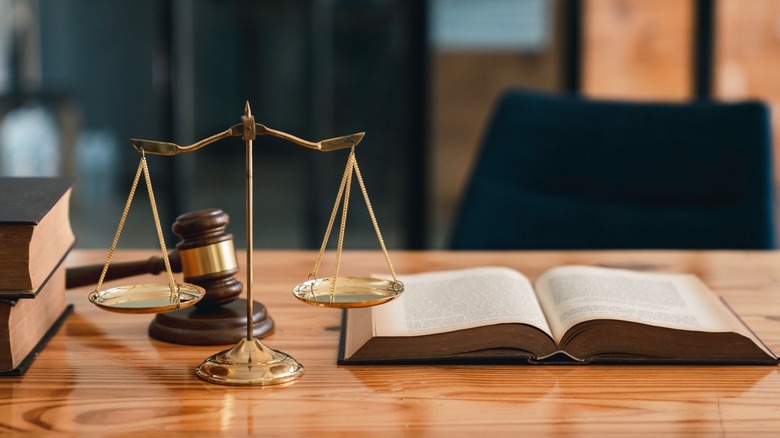 CrizzyStudio/Shutterstock
A man with a criminal history like serial killer Ted Bundy was sure to need all the legal representation that he could get. Convicted on multiple counts of kidnapping in 1976, Bundy utilized attorney John D. O'Connell to represent him, per The Deseret News. Facing a sentence of anywhere from five years to life in prison, he was able to get a sentence of one to 15. After he escaped from jail (twice), Bundy made his way to Florida, where he was eventually arrested for multiple murders (via The New York Times). Represented in court by two public defenders, Bundy was a constant thorn in the side of court-appointed legal counselors Margaret Good and Michael Minerva. They worked a deal in which Bundy would get life in prison without the possibility of parole in exchange for a plea of guilty from Bundy. Going to trial would mean a potential death sentence, but that didn't stop Bundy from backing out of the plea bargain agreement and partially representing himself in the now-famous murder trial (via Esquire). Ultimately, he was found guilty of murder and sentenced to death.
While on death row, Bundy employed the expertise of attorney James Coleman. Coleman was tasked with trying to get the death sentence overturned (per The Chronicle). Though this proved to be unsuccessful, Coleman and his co-counsel were able to get two stays of execution before Bundy finally took a seat on the electric chair on January 24, 1989 (via Biography).
Coleman represented the three Duke Lacross players falsely accused of rape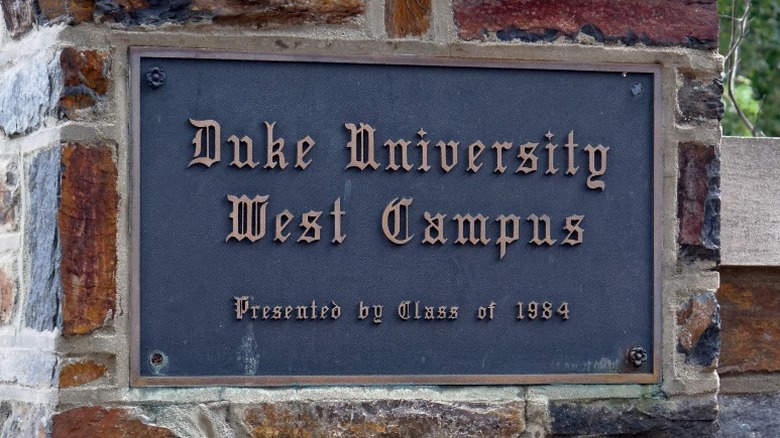 Katherine Welles/Shutterstock
James Coleman has been a professor of law at Duke University for more than 20 years, joining the full-time faculty in 1996 (via The Chronicle). His expertise is in the field of criminal law, and his past caseload yields representation that builds quite an impressive resume.
In 2006, Coleman represented members of the Duke University lacrosse team who were indicted on charges of raping an African American sex worker named Crystal Mangum. The three white athletes who were accused of sexually assaulting a woman of color provided a lot of fodder for the media, one that did not go unnoticed by Coleman. As an African American attorney, Coleman was scrutinized for taking the case but offered these words about his decision to do so (per The Chronicle): "My focus in the lacrosse case was to determine the truth, based on the facts. Race was not a consideration in any way. If I can convince people who ordinarily ignore the criminal justice system that continuing to do so is a threat to all of us, I feel I have advanced justice. The fact that the Duke students were at risk of being wrongfully convicted is what motivated me."
The players were exonerated after it was determined that their accuser gave inconsistent stories about the incident, and the prosecution withheld DNA evidence that would have cleared charges against them (via USA Today). 
If you or anyone you know has been a victim of sexual assault, help is available. Visit the Rape, Abuse & Incest National Network website or contact RAINN's National Helpline at 1-800-656-HOPE (4673).
He has been honored multiple times for his defense of Constitutional rights
In another highly publicized case from 1995, James Coleman was able to get a wrongful conviction overturned for Kalvin Michael Smith. Smith had been imprisoned for assaulting a woman and putting her into a coma. Years later, it was discovered that the officer's affidavit was in direct contradiction with the police report that was filed on the incident. Coleman's work led to Smith's release after spending more than two decades behind bars (via Duke University).
Duke Law reports that Coleman sits as the co-director of the Wrongful Convictions Clinic, where he helps supervise attorney investigations into North Carolina cases that they believe put innocent people in prison. He is also the faculty advisor for the Innocence Project chapter on Duke's Campus. In 2015, Coleman was awarded the Raeder-Taslitz Award from the American Bar Association's Criminal Justice Section. This award is given to worthy candidates who prove excellence in teaching law or those who have made a substantial impact on "promoting public understanding of criminal justice, justice, and fairness in the criminal justice system."
In 2022, Coleman was honored with the Raphael Lemkin Rule of Law Guardian Medal by the Bolch Judicial Institute (via Duke Law). This award is given to persons who strive every day to protect the rule of law in today's society. A staunch advocate of everyone deserving and receiving their constitutional rights as a defendant made him more than worthy of this award.