Why Snow White's Voice Actress Barely Did Any Other Films In Her Career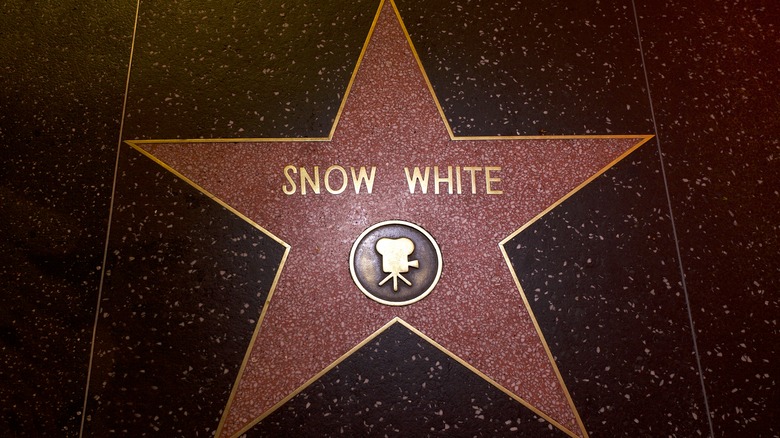 Elliott Cowand Jr/Shutterstock
The early 1900s was a prosperous era for both live action and animated filmmaking. Silent films gave way to "talkies" and cartoons entered theaters. Beloved characters that stood the test of time appeared during these few decades, like Felix the Cat, Bugs Bunny, and of course, Mickey Mouse. Walt Disney was at the helm of many innovations at this time.
Disney pioneered synchronized sound cartoons when he released the black and white animated short "Steamboat Willie." Just nine years later in 1937, "Snow White and the Seven Dwarfs" became Disney's first feature-length animated film in color and was among the first animated films in history. Disney began racking up Academy Awards for his short and feature-length cartoons, including one for "Snow White" (per Live About). The characters of "Snow White" are still widely recognized, as is the phrase, "Mirror, mirror on the wall, who is the fairest of them all?" 
The film's voice actors were not listed in the credits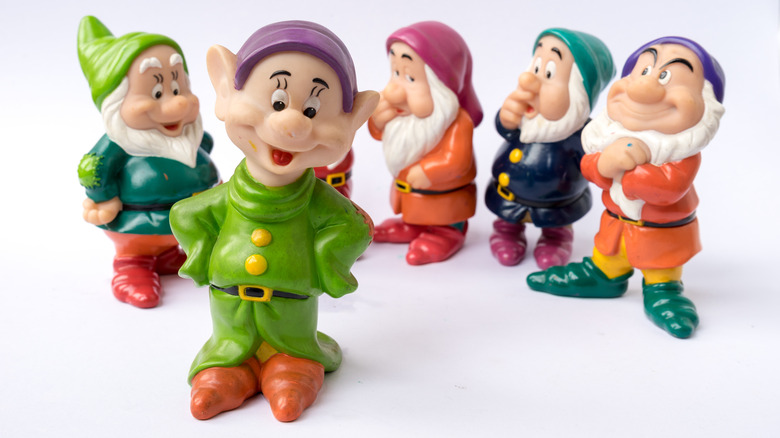 N Azlin Sha/Shutterstock
Despite the massive success of "Snow White and the Seven Dwarfs," Adriana Caselotti — the actress who lent her voice to the character of Snow White — remained relatively unknown. None of the voice actors were listed in the film's credits. She, along with Harry Stockwell, the voice of Prince Charming, had to sneak into the theater on opening night because neither were given tickets to the premiere. Caselotti also had to pass on the popular Jack Benny radio show at Walt Disney's orders. When speaking to "Animator," Caselotti said Disney believed it would "spoil the illusion if you knew who the people were who provided the voices in the film." Therefore, he prevented her from public appearances, which hindered her chances at future acting gigs (per The Vintage News).
Caselotti did manage to get small roles after voicing Snow White, but they largely went unnoticed. Her IMDb lists her as a voice actor in Disney's "Donald's Day Off" and in "The Wizard of Oz." She was a singer at Martini's in "It's a Wonderful Life" as well.
Adriana Caselotti knew that her voice would never die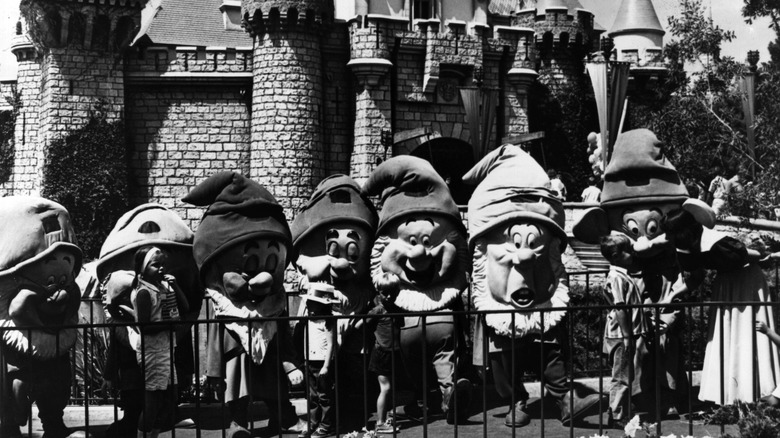 Avalon/Getty Images
Adriana Caselotti was only 19 when Walt Disney chose her from a pool of nearly 150 actresses for the voice of Snow White. Her father taught singing lessons when a casting director for Disney contacted him in search of young talent. Even during production, she did not know that "Snow White and the Seven Dwarfs" was going to be a feature length film. She received a total of $970 by the time production wrapped (per The Vintage News). This would amount to around $20,000 in 2022, according to CPI.
According to D23, Caselotti remained grateful to have been a part of "Snow White and the Seven Dwarfs," even adding a wishing well to her yard. Upon the film's 50th anniversary, she finally got to participate in public appearances for the film. She enjoyed singing songs from the film like "Whistle While You Work," even into her old age and stated, "I know that my voice will never die."