Real People Behind Famous Movie Characters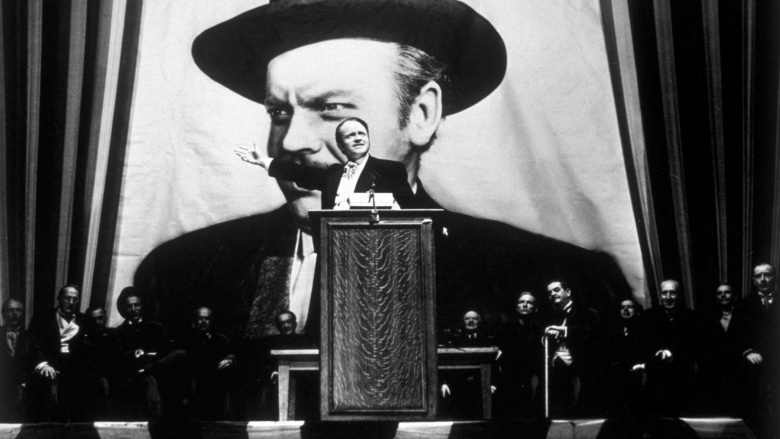 Getty Images
Although movies have created some of the most original and indelible characters of all time, many of the ones you see on screen were actually inspired by real-life people. From gruff San Francisco Police inspectors to newspaper icons, some historical icons helped shape the movie characters we still obsess over today.
The Life Aquatic: Jacques Cousteau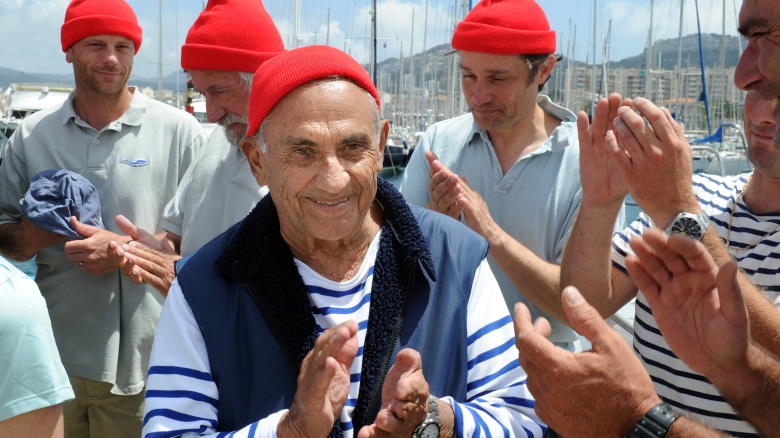 Getty Images
The lead character in Wes Anderson's quirky movie The Life Acquatic—played, to some effective degree, by Bill Murray—was actually based on the famous French underwater researcher, Jacques Cousteau, right down to Cousteau's signature red hat. "I've always been curious about and fascinated by Cousteau," Anderson told National Geographic in 2004. "I remember watching an old National Geographic [TV] special on Cousteau narrated by Orson Welles. I was fascinated. To me Cousteau, his crew, and their adventures seemed an idea for a movie as much as they seemed like an actual group of explorers." It's hard to believe that Cousteau was ever obsessed with miniature sets and cutesy music, but we'll go with it.
The Departed: James 'Whitey' Bulger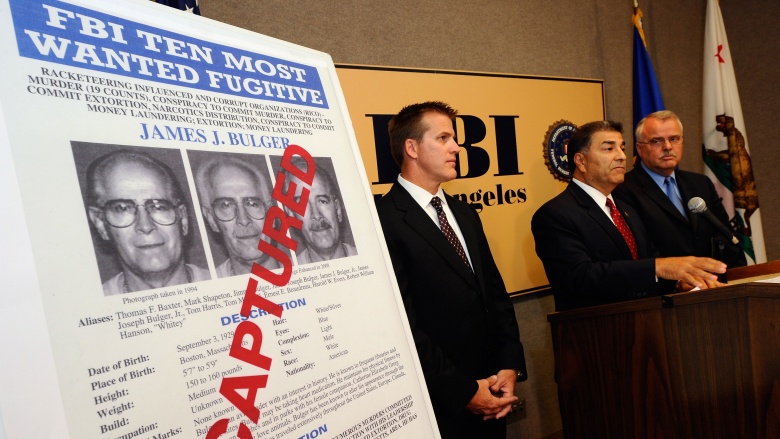 Getty Images
Remember how charming, yet completely and utterly terrifying, Jack Nicholson was as mob boss Frank Costello in Martin Scorsese's Oscar-winning thriller, The Departed? Well, that's because a lot of Nicholson's character was actually inspired by one of the most infamous mob legends of all time, James "Whitey" Bulger. Among the most obvious comparisons between Costello and Bulger was that they both blurred the lines between mob boss and FBI informant; the FBI finally admitted to The Boston Globe in 1997 that Bulger had been ratting on people after about a decade of speculation. But there were some major differences between the two, as well. In one of The Departed's biggest twists, Costello is shot and killed in the blink of an eye after his FBI connections are revealed. Bulger, meanwhile, remained on the lamb for years. He was finally captured in 2011; two years later, he was sentenced to two-consecutive life terms, plus five years. Bulger's life was later featured prominently in the 2015 Johnny Depp vehicle, Black Mass.
A League of Their Own: Dorothy Kamenshek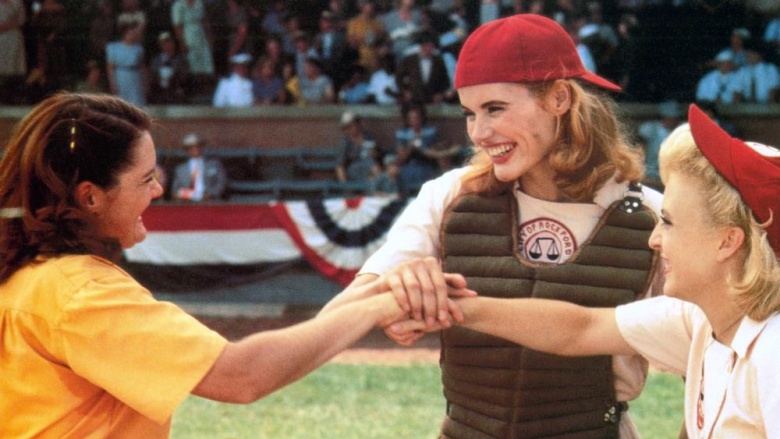 One of the great things about Penny Marshall's admirable, if sappy, women's baseball drama, A League of Their Own, was finding out that the characters in the movie were actually inspired by real-life players. One of the biggest inspirations was said to be Dorothy Kamenshek, who played for Illinois' Rockford Peaches for nine years in the All-American Girls Professional Baseball League. Much like Geena Davis' character in the movie, Kamenshek was nicknamed Dottie. ""[Geena Davis' character] was symbolically named Dottie as the best ballplayer in the league, and that was after Dottie Kamenshek," former league player and technical advisor for the movie, Pepper Paire Davis, later told The Los Angeles Times. After Kamenshek's death in 2010, the league's player association claimed that no character in the movie was based on any one specific character; after all, "six Dotties" played for the Peaches, according to Kamenshek's New York Times obituary. But Kamenshek's nickname, as well as her incredible batting average, seemed to indicate she provided more inspiration than others, if not the very most.
Sweet Smell of Success: Walter Winchell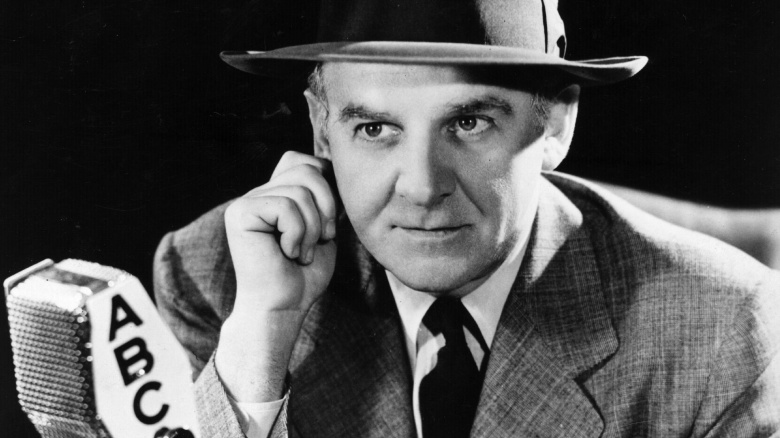 Getty Images
The inspiration for J.J. Hunsecker, the conniving Broadway gossip columnist played by Burt Lancaster in Sweet Smell of Success, has long been linked to Walter Winchell, the man who ruled the New York showbiz scene for years with his newspaper gossip column and radio reports. The film reportedly went out of its way to make Hunsecker look at least somewhat different than Winchell; "Winchell never played golf," screenwriter Ernest Lehman told Vanity Fair in 2000. "I put all those golf trophies in Hunsecker's study!" But the similarities were undeniable, from Hunsecker's vindictive behavior right down to his table at the 21 Club, said to be inspired by Winchell's table at the Stork Club. Although the film was a flop, Sweet Smell of Success, as well as the novella on which it was based, scared the you-know-what out of Winchell; he reportedly paced across the street during the film's New York premiere, fearing what it might do to his relationships. And for good reason: despite a production loss of about $500,000, Vanity Fair writes that Sweet Smell of Success helped destroy Winchell's career forever. "He lived another 14 years, long enough to see his power and influence evaporate," according to the report. Now, that's good showbiz gossip.
Frank Bullitt: Dave Toschi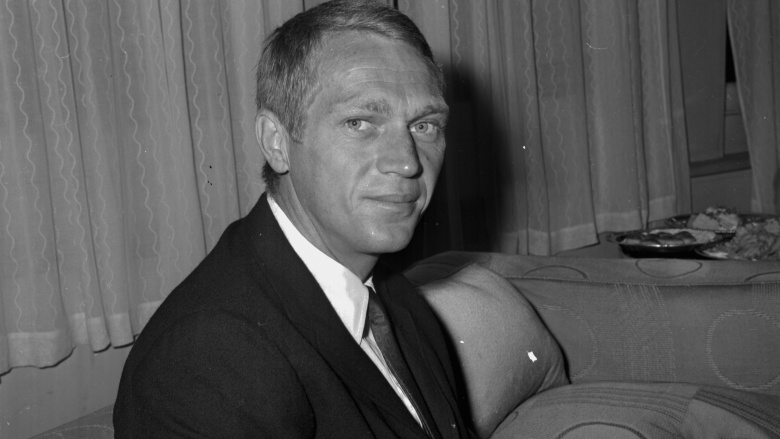 Getty Images
Dave Toschi, a former inspector for the San Francisco Police Department, has the rare distinction of inspiring not one, but two of the most bad-ass movie characters of all time. First, Toschi has long been reported to be the inspiration behind Frank Bullitt, Steve McQueen's tough-as-nails SFPD Lieutenant in the Oscar-winning Bullitt; one look at Toschi's shoulder pistol holder and everything will come together. "Steve McQueen was a lovely guy,' said Toschi, according to a report by The Daily Mail. "He came to homicide for inspiration while he was filming. He seemed to take to me. He liked the way I wore my holster upside down and put my raincoat over my shoulder." Three years later, Toschi's work on the still-unsolved Zodiac Killer case was said to inspire the Clint Eastwood movie Dirty Harry, in which Eastwood plays a San Francisco Police inspector trying to hunt down a serial killer named the Scorpio Killer. That movie reportedly had a tougher impact on Toschi; according to The Daily Mail, Toschi actually walked out of a New York screening of Dirty Harry "in disgust" because it resembled his Zodiac Killer investigation too closely. Still, after inspiring two major movies, he's got to be feeling pretty lucky.
Citizen Kane: William Randolph Hearst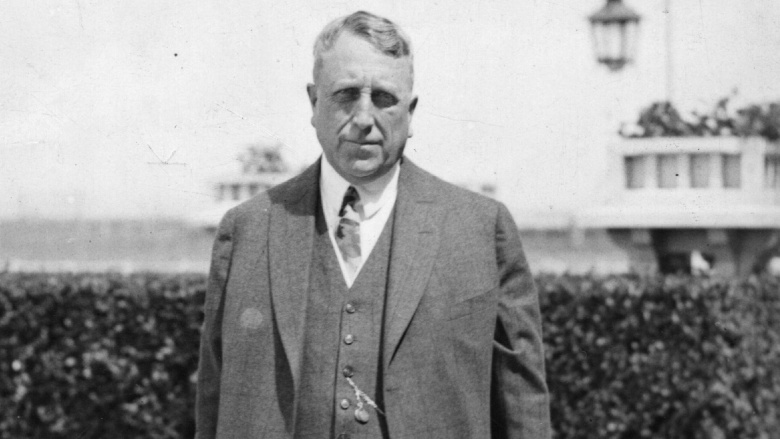 Getty Images
The protagonist in Orson Welles' iconic Citizen Kane, Charles Foster Kane, was by all accounts a fictionalized telling of the life and career of newspaper mogul William Randolph Hearst. Among the most obvious comparisons: Kane's lavish mansion, Xanadu, modeled after Hearst's insanely huge home, Hearst Castle, which included 56 bedrooms, 61 bathrooms and, yes, the world's largest private zoo. Other comparisons included the portrayal of alcoholic opera singer Susan Alexander, said to be based on Hearst's affair with actress Marion Davies. Although reports say he never actually saw the movie, Hearst was naturally very unhappy with even the idea that Citizen Kane existed. According to many articles, Hearst went to extreme lengths to ruin the film's success in Hollywood, including pressuring Academy voters to not award the movie the Best Picture Oscar for the year 1941. Citizen Kane famously lost the Oscar that year to How Green My Valley. But 75 years later, Hearst's success—at least in the department of ruining classic movies—remains relatively short-lived. Citizen Kane is considered by pretty much everyone to be the greatest ever made.