What The Napoleon Dynamite Cast Looks Like Today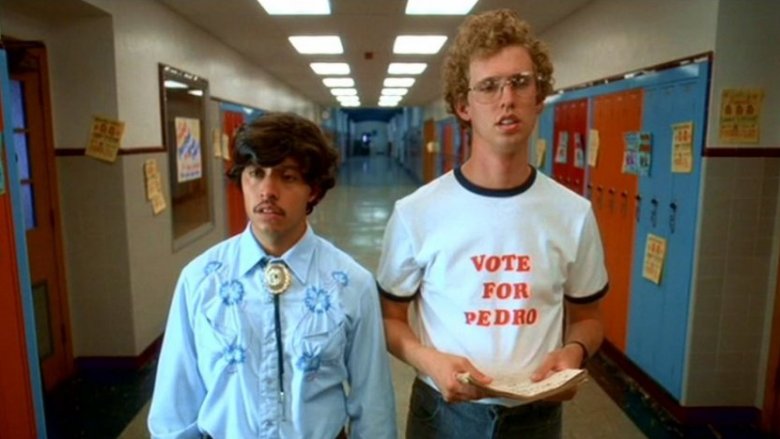 Fox Searchlight
Like a tiger and a lion bred for its skills in magic, Napoleon Dynamite is one of a kind, a bizarre indie passion project that somehow dominated the 2004 box office. Riding a wave of catchphrases that seemingly took over pop culture in the wake of its unexpected success, the movie's cast of unknowns were transformed into comedy stars overnight. Now, nearly 15 years later, many are still at it, plying their trades with an eclectic mix of projects and performances. So make yourself a dang quesadilla already, and find out what's happened to the stars of the Napoleon Dynamite cast.
Efren Ramirez (Pedro)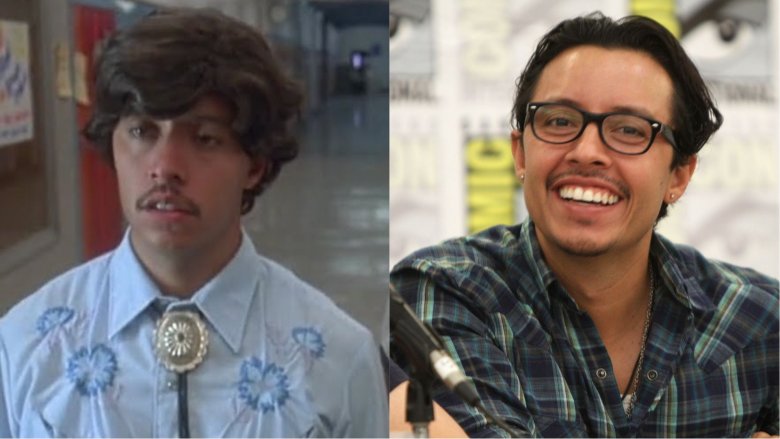 Fox Searchlight Pictures/Gage Skidmore - Wiki Commons
Efren Ramirez is going to have people screaming "Vote for Pedro" at him until the day he dies. That's what happens when you're the living embodiment of the most popular comedy catchphrase in the 2000s. (Apologies to Borat's "My Wife.") Still, despite this career conundrum, Ramirez has refused to be typecast as Napoleon's best bud.
In fact, he's worked steadily over the years, popping up as everything from Kenny Powers' neighbor Catuey on Eastbound and Down, to ranch hand Esteban in the Spanish-language comedy Casa de mi Padre. He's been in not one, but two Crank movies, and even reprised the role of Pedro for Fox's animated adaptation of Napoleon Dynamite, which lasted one season. And, because he's more polymath than Pedro these days, when he's not acting, Ramirez keeps busy as an in-demand DJ.
Trevor Snarr (Don)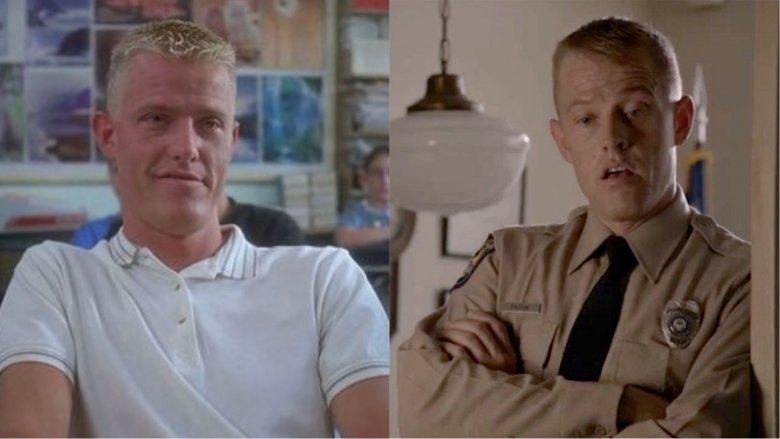 Fox Searchlight Pictures/BYUtv
Trevor Snarr, formerly a U.S. Air Force Reserves chaplain's assistant, was a full-time P.F. Chang's waiter when he landed the part of sneering jock Don in Napoleon Dynamite. As he told the Movie Crypt podcast, he didn't even know Jon Heder was in character for most of the shoot because it was his first time actually booking a part.
When Napoleon exploded into a worldwide sensation, Snarr decided to saddle up and enjoy the ride. Moving from his native Utah to L.A., the character actor has appeared on everything from General Hospital to Agents of S.H.I.E.L.D. And, if his Twitter is to be believed, he recently got to watch Charlize Theron's wig fly off while head-butting Adrienne Padalecki, thanks to a bit part on The Orville. 
And if you're looking for a cherry on top of your decaf sundae, he's still promoting the Utah film scene, thanks to his job as a communications specialist for the Utah Film Commission.
Haylie Duff (Summer)
Fox Searchlight Pictures/David Shankbone - Wiki Commons
Thanks to her sister Hillary's early success, Haylie Duff was already in-demand by the time she landed the part of Preston Senior High School's resident mean girl, Summer Wheatley, with the cast of Napoleon Dynamite. Since her losing campaign for class president, Duff has kept busy, starring in a never-ending string of TV movies with titles like Backwoods, Love Takes Wing, and My Nanny's Secret.
She also hosted the reality show Legally Blonde: The Musical – The Search for Elle Woods, along with her own show for the Cooking Channel, Real Girl's Kitchen, based on her blog of the same name. And who can forget "Babysitting Is a Bum Deal," her timeless duet with Stewie from the Family Guy: Live in Las Vegas album?
These days she's running her own children's fashion line, called Little Moon Society, and has welcomed her second child with partner Matt Rosenberg.
Jon Gries (Uncle Rico)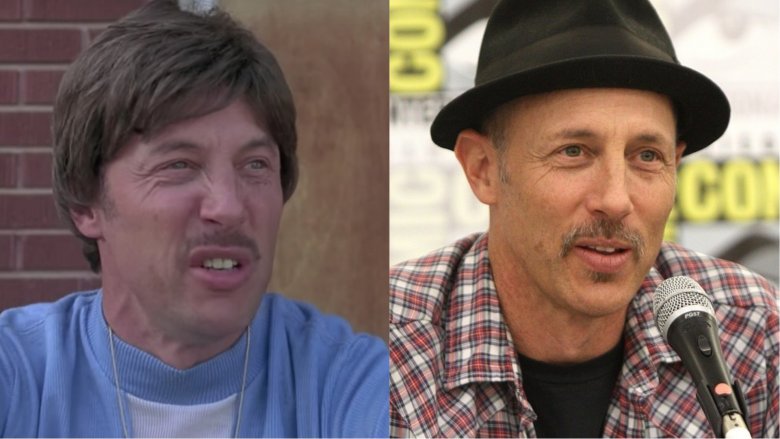 Fox Searchlight Pictures/Gage Skidmore - Wiki Commons
Jon Gries was one of the most accomplished actors going into Napoleon Dynamite, thanks to a career that stretched back to the age of 11, when he co-starred in the Charlton Heston flick Will Penny. Still, Uncle Rico proved to be his definitive role, beating out the Wolfman from Monster Squad and Lazlo from Real Genius.
Since his turn as the Uncle from Hell, who could throw footballs over mountains, Gries has worked nonstop, bouncing back and forth between dramas and comedies, from FX's intense The Bridge to the surreal Dream Corp LLC for Adult Swim. He also played baddie Ben Linus' papa on ABC's Lost, and buddied up to Liam Neeson's pissed-off daddy in all three Taken movies.
Diedrich Bader (Rex)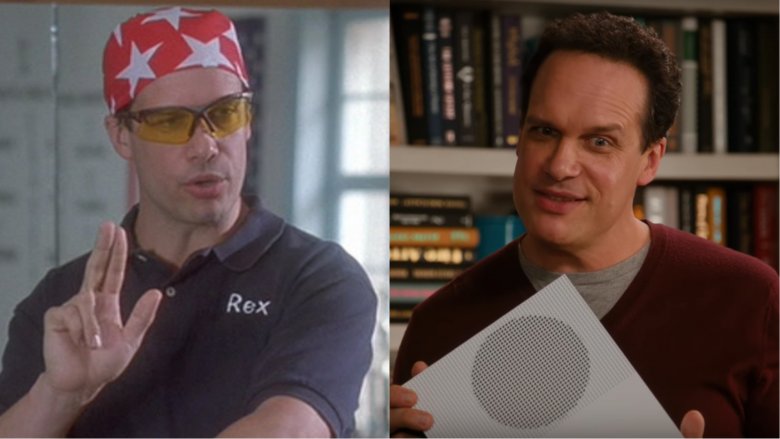 Fox Searchlight Pictures/ABC Studios
Diedrich Bader was coming off a nine-year run on The Drew Carey Show when he joined the Napoleon Dynamite cast. As he told Collider, it's "still to this day, one of the two top scripts I've ever read, the other one being the script for Office Space." Since his one-day shoot as dojo guru Rex, who could teach "the strength of a grizzly, the reflexes of a puma, and the wisdom of a man," Bader has kept busy.
He's popped up on everything from Arrested Development to Curb Your Enthusiasm, and has a recurring part as bitter ex-aide Bill Ericsson on HBO's Veep. When he's not in front of the camera, he's providing voices from some of your favorite animated shows, like Gravity Falls and Scooby Doo!
To top it all off, he's now starring as the lovable husband to Katy Mixon's American Housewife, on ABC.
Aaron Ruell (Kip)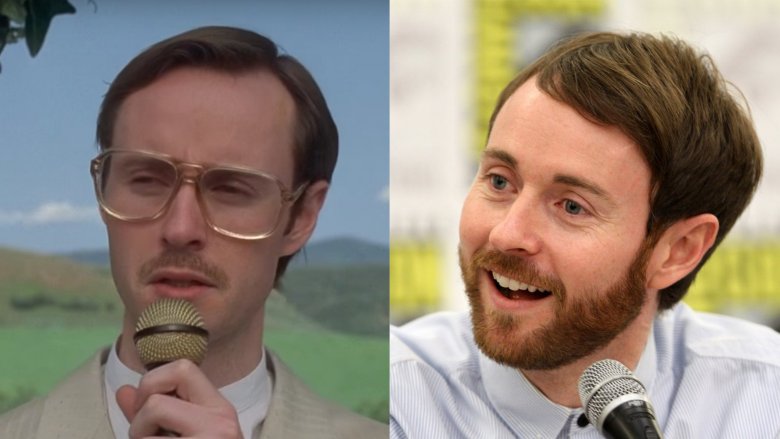 Fox Searchlight Pictures/Gage Skidmore - Wiki Commons
Aaron Ruell made his screen debut as babe magnet brother Kip in Napoleon Dynamite. It would launch his career, but not in the way most would expect.
According to Rangefinder Magazine, Ruell took still photographs for the Napoleon Dynamite PR campaign because the project had no money to hire someone else, and that got him the attention of big-league advertising agencies. While Ruell did dabble in acting a bit more, in films like the Sundance standout On the Road with Judas, his main focus was climbing the ladder behind the camera, booking shoots for T-Mobile, Citibank, and Quaker Oatmeal in short order.
Ad Age said Ruell "is known for his quirky characters and keen art direction," which has helped him transition into commercial direction. On top of that, his exhibit, Some Photos, has had gallery showings in Paris, Milan, Buenos Aires and New Orleans. Sure is a big step up from getting slapped in the face.
Shondrella Avery (Lafawnduh)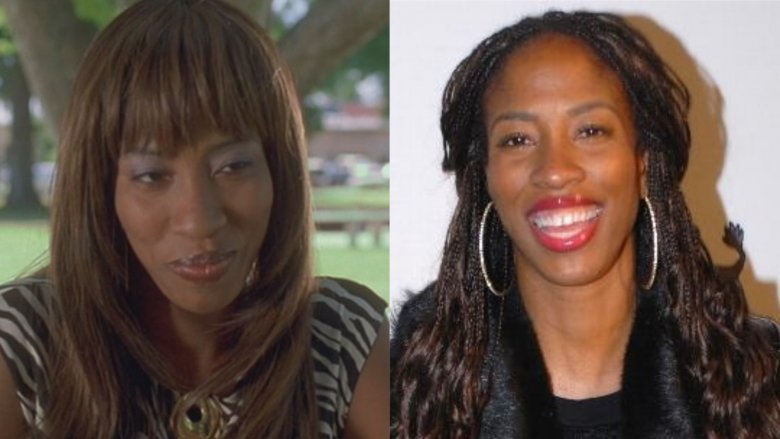 Fox Searchlight Pictures/Luke Ford - Wiki Commons
Kip knew his girlfriend Lafawnduh was "the best thing that's ever happened to me. I'm 100 percent positive she's my soulmate." Well, Shondrella Avery, the woman who brought Lafawnduh to life, feels the same way about the part, telling Paper Magazine, "this movie was the best thing that's ever happened to my career."
She was a cast member on the comedy prank show Girl Behaving Badly and still working at the Hilton Hotels Corporation when she got the part of Kip's online lover. She remembers the casting director telling her, "If you can act as good as you look, then you're going to Utah."
After the movie became a sensation, she booked parts in big-budget fare like Deja Vu and End of Watch. But these days, she's largely focusing on her advocacy work, serving as a board member for the California chapter of the Sickle Cell Disease Foundation.
Sandy Martin (Grandma)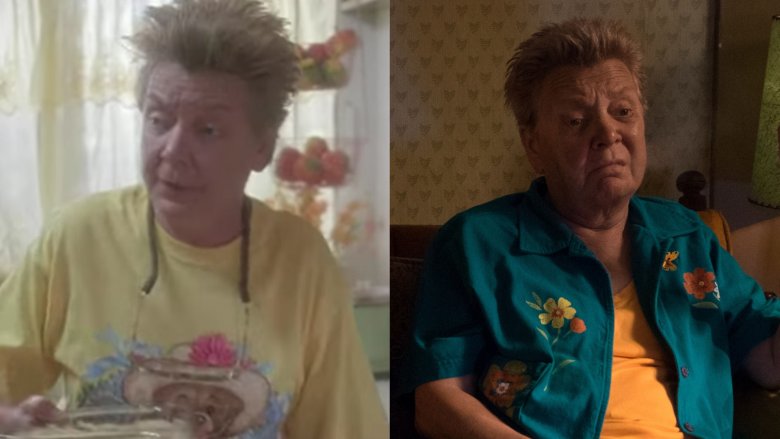 Fox Searchlight Pictures
Sandy Martin was already an accomplished actress and producer by the time she found her way into the world of Napoleon Dynamite. Playing Napoleon's llama-loving grandma, Martin's character was short on screen time but still managed to make a lasting impression.
Over the last decade and a half, Martin's career has hit a hot streak, playing Mac's grumpy mom on It's Always Sunny in Philadelphia, potentially transgendered Mormon Brother Selma on HBO's Big Love, and as Momma Dixon in the acclaimed Three Billboards Outside Ebbing, Missouri.
And when she finds the time, she still likes to take the stage, recently playing the lead in the critically acclaimed West Coast premiere of Tennessee William's last full-length play, A House Not Meant To Stand.
Tina Majorino (Deb)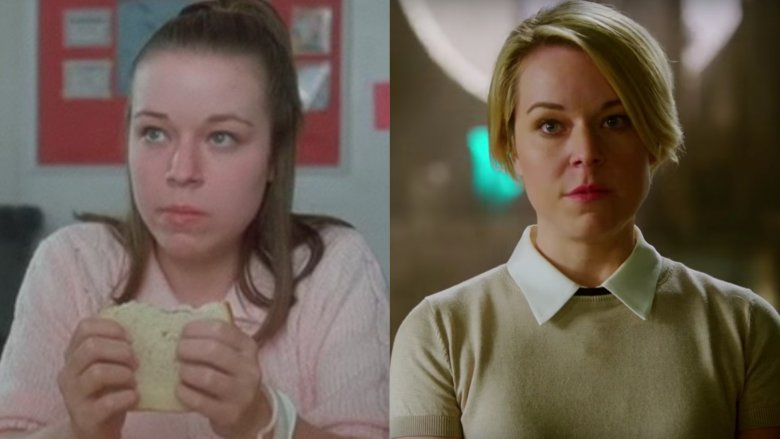 Fox Searchlight Pictures/CBS Television Studios
If not for Napoleon Dynamite, Tina Majorino may never have acted again. After years working as a successful child actor, Majorino was in the middle of a five-year sabbatical when Jared and Jerusha Hess' script came her way. As she told Bello Magazine in 2014, the second she read it, she knew she needed the part of Deb.
The rest is now history, and Majorino has gone on to an accomplished career, playing a lovable techie on Veronica Mars, an FBI agent on Bones, and a doctor on Grey's Anatomy. Most recently she was seen as a chemist with a secret on CBS's Scorpion.
Jon Heder (Napoleon)
Fox Searchlight Pictures/Sony Pictures
Of the eclectic members of Napoleon Dynamite's cast, Jon Heder definitely got the biggest bounce from its unexpected success. In the blink of an eye he went from earning $1,000 for his work on the shoot to finding himself a comedy brand, even taking home the 2005 MTV Movie Awards for breakthrough male performance and for best musical performance.
While his career may not have reached the heights some predicted, he's worked steadily over the years, in big-budget comedies like The Benchwarmers and Blades of Glory, and in a slew of voice work for animated movies, shows, and video games, like Disney's Epic Mickey 2.
And ever since Hollywood stopped calling with the big parts, he's found other ways to keep his career chugging, starring in a variety of web projects, like the zom-com Woke Up Dead, and Dead Grandma. Even if he didn't pan out as the next Will Ferrell, he's found a way to keep those tots flowing.