​​The Heart-Wrenching Death Of Keith Levene, Co-Founder Of The Clash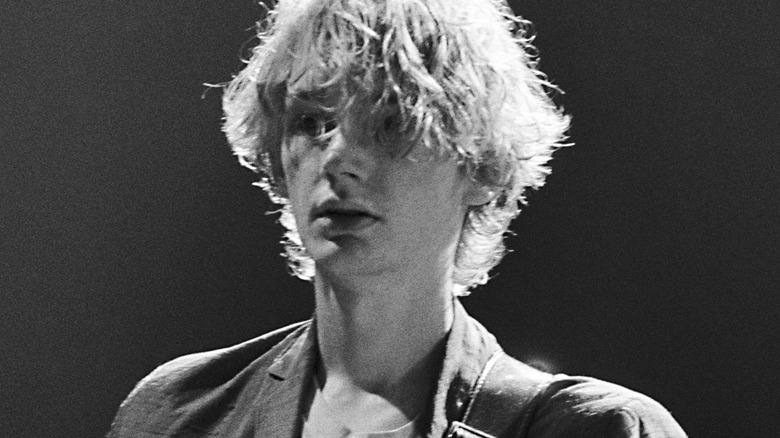 Tom Hill/Getty Images
We may receive a commission on purchases made from links.
Punk rock guitarist Keith Levene, who is best known as co-founder of the seminal English punk band the Clash, died on Friday, November 11, at the age of 65. He was living with liver cancer, according to The Guardian. In addition to the Clash, Levene also co-founded Public Image Ltd. (PiL), singer John Lydon's post-Sex Pistols music project. Variety reports Levene's widow Shelly Da Cunha said Levene died peacefully in his Norfolk, England, home.
At the age of 18, Levene helped start the Clash, alongside guitarist Mick Jones and bassist Paul Simonon before singer Joe Strummer joined the group — but Levene left before the first Clash album was released (via Billboard). With PiL, Levene's experimental guitar-playing style defined punk rock music for a generation. Later in his career, Levene worked on solo projects and with the Red Hot Chili Peppers, among other acts (via BBC News). Of Levene, Red Hot Chili Peppers guitarist John Frusciante said (via The Guardian) that through his music, Levene "explored the possibilities of what you can do with the guitar."
Levene lived with substance use issues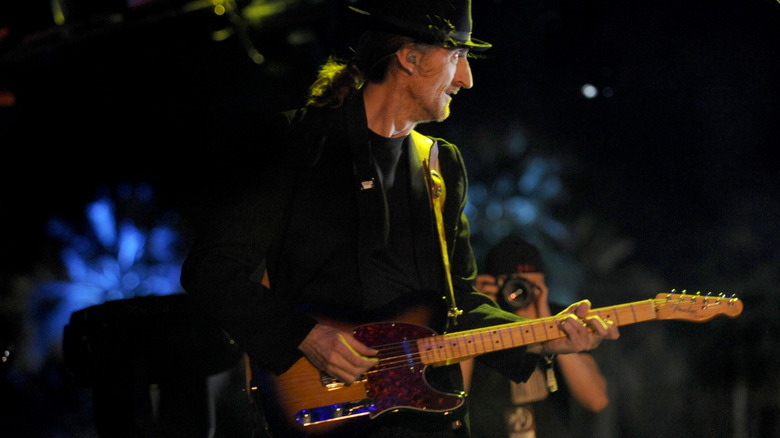 Tim Mosenfelder/Getty Images
According to Variety, Keith Levene left PiL around the same time the group recorded their fourth album in 1983, and that record was never completed. Levene later released the album "Commercial Zone" in 2014, per Louder Than War. After Levene left PiL, he continued to struggle with heroin addiction. He moved to LA at that point and continued to work in the music business with bands like the Chili Peppers and on solo projects.  As BBC News reports, Levene was diagnosed with cancer two years ago, but according to music writer Adam Hammond, who was close to the musician, Levene's death was unexpected.
Speaking with BBC News, Hammond said that when he died, Keith Levene had "[S]o many plans — there were so many things he was doing." In 2015, Levene released a memoir of his time with the Clash called "I Was a Teen Guitarist for the Clash!" and there was reportedly a documentary forthcoming when he died. Also per Variety, a book project about PiL was also underway, co-written by Hammond and featuring Levene's contribution. On the news of Levene's death, PiL drummer Martin Atkins tweeted, "A sad time to learn of the passing of guitar giant Keith Levene. We had our ups and downs that had mellowed over time. My respect for his unique talent never will."