What We Know About Jay Leno's Severe Burn Hospitalization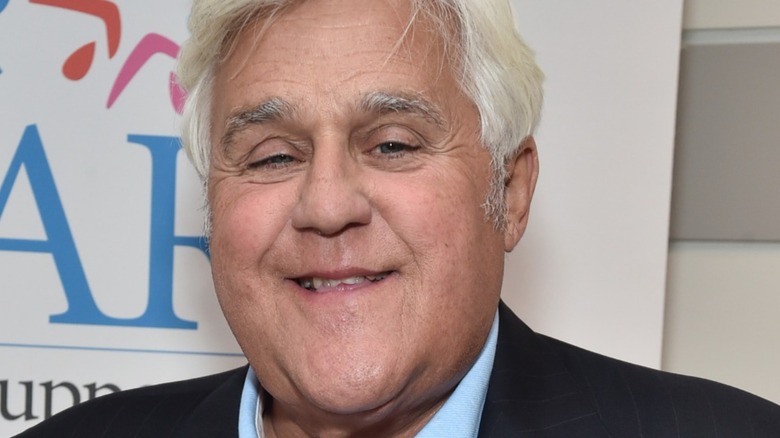 Alberto E. Rodriguez/Getty Images
Comedian and long-time host of NBC's "Tonight Show" Jay Leno was forced to cancel an appearance at Forum 2022 at the Aria in Las Vegas set for Sunday evening after experiencing severe burns to his face. NBC Los Angeles reports that a spokesperson for Leno told the outlet that Leno was working on one of the many cars in his personal collection when a flash fire ignited. Leno was in the path of the conflagration, causing the entertainer to experience burns to his face. Spokespersons for Leno yesterday announced the cancelation, citing a "severe medical emergency." 
A direct source told TMZ that the injuries were serious enough to send Leno to the hospital. He is currently being treated at one of the Grossman Burn Center locations. The outlet reported that the flames did not burn Leno's eyes or ears, but left their marks on the left side of his face.
Along with the cancelation of his Las Vegas show this evening, Leno has opted to cancel all of his appearances for the remainder of the week while he is seeking medical treatment.
Flash fire burns Leno's face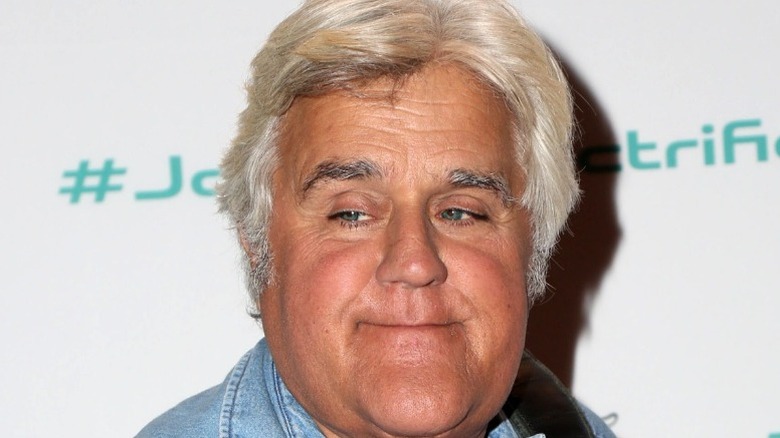 Kathy Hutchins/Shutterstock
According to NBC Los Angeles, a friend of Leno's named George Swift told the media outlet that Leno is facing "a long recovery," but was optimistic about the outcome. The "severe medical emergency" that was announced yesterday made many fans speculate as to the cause, as it wasn't revealed until a day later that it involved severe facial burns (per Variety).
Leno's medical history prompted some to speculate that the sudden medical problems that were announced yesterday were related to his high cholesterol. The comedian has been very candid about his issues regarding high cholesterol in the last several years. The comedian went so far as to have his 2019 cholesterol screening recorded and released, encouraging people to get regular checks performed. In his recorded statement, Leno explained (per People Magazine), "There's a lot of people walking around like that, they're just time bombs. You've got all this cholesterol, you don't realize it until it actually hits, you know? It's like in a car, if even one piece of dirt gets in the eye of the needle of the jet, and boom and no more gas comes through. And that's what happens with your heart."
Variety received a statement from Leno about the fire, in which he gave some assuring words. "I got some serious burns from a gasoline fire," he said. "I am ok. Just need a week or two to get back on my feet."