The Chronic Illness That Some Suspect Contributed To Elvis Presley's Death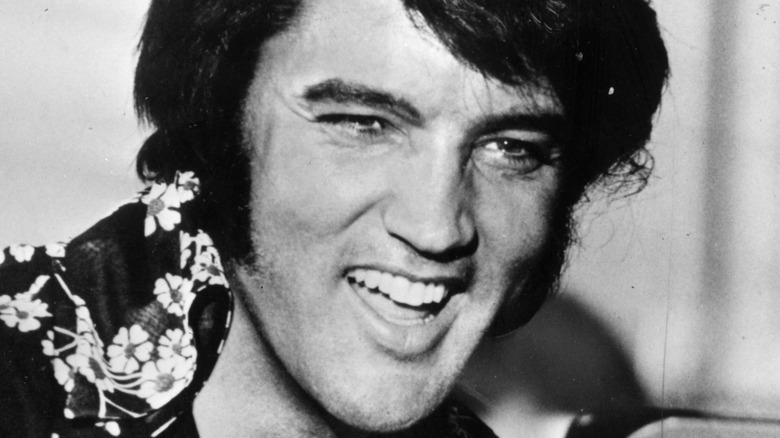 Keystone/Getty Images
Elvis Presley's career had an extraordinary impact on the history of music. There's a reason he remains one of the biggest, most iconic and influential artists ever. Naturally, his career had peaks and troughs like any other, but at the height of his powers, he was truly The King. In 2016, Billboard reported that "Elvis' Christmas Album" was the most successful Christmas-themed record ever released in the United States, at a remarkable 20 million copies sold.
Presley is remembered for so many things. His inimitable energy on stage, his uncanny ability to take a song and make it his own, his charming smile and signature hairstyle. All of these qualities have been adopted (to varying degrees of success) by countless imitators and admirers since. The King's life wasn't all adoration, success and happiness, however. One of the best-known elements of his story is one of the most tragic: He died in a sudden and untimely fashion. Various factors contributed to his sad death, potentially including a certain chronic illness that isn't very well understood.
According to Britannica, Elvis Presley died of a heart attack in his beloved Graceland home in Memphis, Tennessee, on August 16, 1977. He was just 42 years old. The following day, The New York Times reported that he had been found in a bedroom of his lavish mansion at 2:30 p.m. and rushed to Baptist Memorial Hospital, officially declared dead by 3:30 p.m.
Elvis Presley's medical history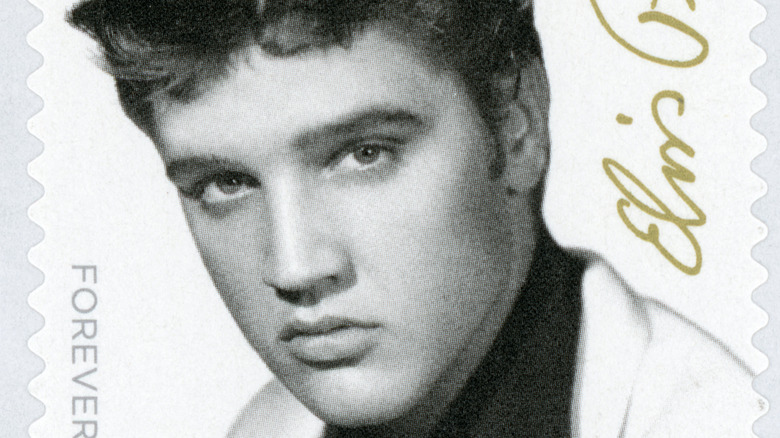 Oldrich/Shutterstock
The New York Times shared the first details of the "Hound Dog" crooner's cause of death. "Cardiac arrhythmia" was the cause pointed to by Shelby County coroner Dr. Jerry Francisco, but no more details were immediately forthcoming. As it was, there were far more contributing factors. As HuffPost reports, by the time of the issuing of Presley's death certificate on August 19, his official cause of death had been elaborated upon, becoming "hypertensive cardiovascular disease with atherosclerotic heart disease."
The King, in short, had a heart attack. His lifestyle undoubtedly contributed to this, with How Stuff Works highlighting his "oppressive" performance schedule, his troubled personal life, and existing ailments, among other things. In the last years of his life, Presley had glaucoma, hypertension, issues with his throat, and problems with his digestion, among other things, all of which put additional strain on his body.
It has also been suggested, however, that a major contributing factor to the death of the King was a chronic illness known as Ehlers-Danlos syndrome.Dr. Forest Tennant, per Pain News Network, consulted the coroner's report and reams of information about Presley's medical history once Dr. Tennant became involved in the charges against Dr. George Nichopoulos in 1981. Dr. Nichopoulos was believed to have given The King too many prescription drugs.
Ehlers-Danlos syndrome's connection to Elvis Presley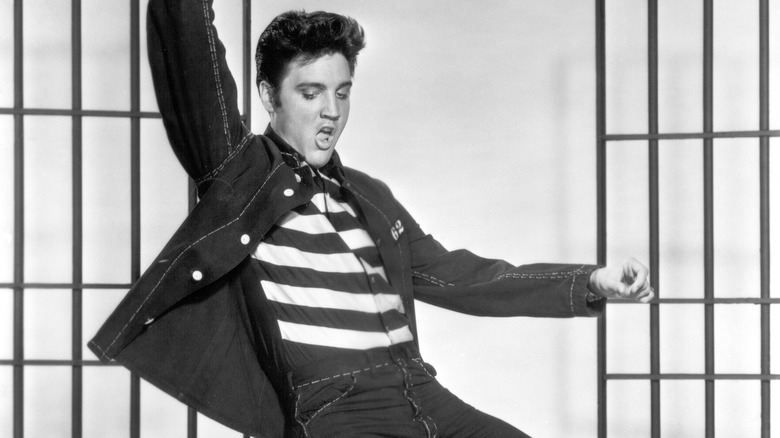 Michael Ochs Archives/Getty Images
In November 1981, The New York Times announced Dr. Nichopoulos "was acquitted ... of 11 counts of criminally overprescribing addictive drugs to Elvis Presley, the country-western singer Jerry Lee Lewis, and seven other patients." Dr. Tennant's involvement in the case, however, led him to a fascinating conclusion: Ehlers-Danlos syndrome (EDS), which was widely unknown and could not be adequately screened for while Presley was alive, was the primary cause of the early death of Elvis.
EDS, as Dr. Tennant explained in an August 2021 interview with Pain News Network, is "a genetic connective tissue collagen disorder." Essentially, the collagen in some tissue of those with EDS is "genetically predetermined to disappear or deteriorate or become defective ... you can have a rectal problem and an eye problem at the same time due to the same cause because your collagen is deteriorating in these tissues." Presley's various illness and health complaints may have seemed wide-ranging and unconnected, but in Dr. Tennant's view, many of them were connected and are characteristic of EDS. The retired doctor goes on to suggest, in fact, that Presley's suspected EDS was what enabled him to pull off his characteristic dance moves, as it made his joints "hypermobile."
The Ehlers-Danlos Society reports that this group of hereditary disorders (including Brittle Cornea syndrome and hypermobile EDS) are "generally characterized by joint hypermobility," among other traits. It's more than plausible that Presley may well have lived with it.