Kurt Cobain Had Some Prophetic Words About The Future Of Rock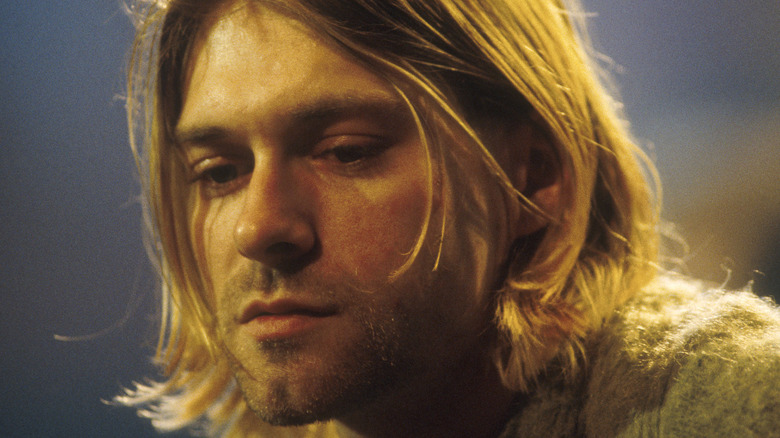 Frank Micelotta Archive/Getty Images
We may receive a commission on purchases made from links.
More than a year before Nirvana broke through with their multi-platinum sophomore album "Nevermind," they were grinding out a living touring the United States to promote their first release, 1989's "Bleach." The official tour kicked off in San Fransisco on June 22, 1989, taking them coast to coast in the United States and throughout Europe (via Live Nirvana). Already with plenty of touring time with other rising acts like The Melvins and The Flaming Lips, the "Bleach" tour packed in shows with too many indie bands to count, many of whom were all chasing the same dream.
In the newly released "Kurt Cobain: The Last Interview and Other Conversations" published by Melville House, 2022, editor Dana Spiotta has gathered documented conversations with band members, primarily focusing on their frontman. This range of interviews begin in 1990 with renowned music historian Bob Gella, who sat down with Kurt Cobain and Nirvana bass player Krist Novoselic on behalf of CD Now. Among the discussions on the backgrounds and the ins and outs of touring as indie artists, Gella was able to glean a unique perspective from Cobain regarding major recording labels and what they will ultimately do to the music scene that Nirvana was quickly helping to redefine. Though the words he spoke are now more than 30 years old, some might say that they are prophetic in their own right, laying out the future of rock in his sardonic fashion.
Cobain's prediction of the future of rock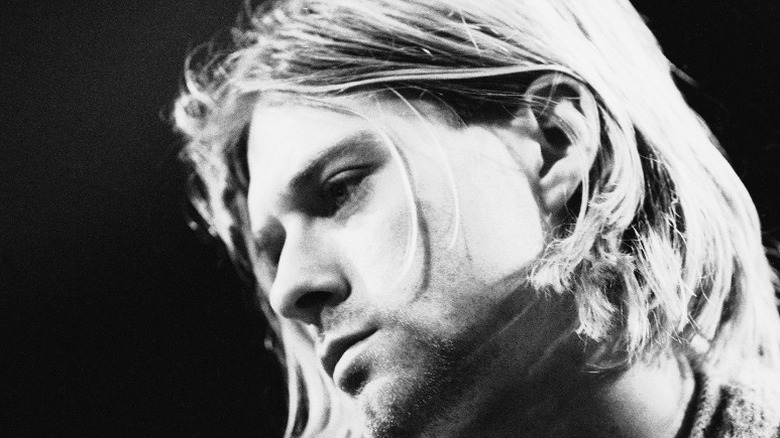 Frank Micelotta Archive/Getty Images
Cobain discusses with Gulla what it's like to be on tour as an in-demand indie rock band. He grouses about the long drives between shows, saying it sometimes felt "like the bookers threw a dart at the map to determine where we'd play." All in all, Cobain seemed overall satisfied with life on the road, liking that he and his bandmates were able to write and perform their music on their terms without the pressures and compromises that a major label demands (via Kurt Cobain: The Last Interview"). 
At one point in the interview, Gulla asks Cobain, "What happens when all the great indie bands get swallowed up by all the major labels?" Cobain's response is one that defined the difference between true indie artists and their mainstream counterparts. He quips, "Chalk one up for capitalism. Let's get our top hats and tails and have a cigar. Alternative music is no longer alternative once it's in the mainstream."
Cobain continues by pointing out that "... every band since the mid-'80s has surfaced in a revival act. It's a sure sign that rock is slowly dying." 
Novoselic added his unique perspective. Though meant in jest (probably), he wasn't far off the mark. "Something weird's gonna come along, some wave, like bands are gonna wear long, flowing robes, play xylophones, and chant — and it's gonna be hugely popular, and rock and roll will disappear completely . . . Some kind of industrial kazoo music. Rock has come full circle, and it needs to redefine itself or die."
From indie band to mainstream giants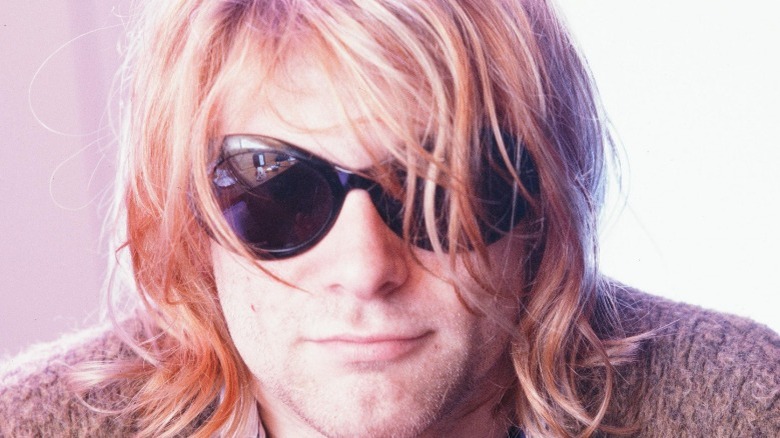 Koh Hasebe/shinko Music
Cobain continues to give his insight on the future of a genre that had been popular for more than 30 years at the time of his interview with Gulla. He was critical of many musicians, whom he felt reached a plateau. The genre as a whole was suffering because of it, due to what Cobain felt was the misconception that "... everything has been done." He further points out that this attitude makes talented acts stall and they give up. "And that's when things start to die," he said (via Kurt Cobain: The Last Interview"). 
He was insistent that he was leery of "thrash metal" kids becoming fans, as he felt that they wouldn't have any idea of what Nirvana was trying to accomplish. The "jocks" that have been showing up at their concerts also bothered Cobain. He remarks that the very crowds that bullied people like he and his bandmates during high school are now singing along to their music. 
If anything, Cobain was predicting the trajectory of his band. Not long after the end of the "Bleach" tour, Nirvana signed with Geffen and went on to have their second album, "Nevermind" sell more than 30 million copies and reach No. 1 on the Billboard top 200 (via The Seattle Times).
The indie band that was once critical of mainstream successes soon became one of the defining bands of the 1990s, their run ending with Cobain's 1994 suicide. In a note he penned beforehand, he referred to a Neil Young lyric that "... it's better to burn out than to fade away." It almost seems to match the tone of his words to Gulla.
If you or anyone you know is having suicidal thoughts, please call the National Suicide Prevention Lifeline​ by dialing 988 or by calling 1-800-273-TALK (8255)​.