The Horrifying Death Of Shanquella Robinson Remains Shrouded In Mystery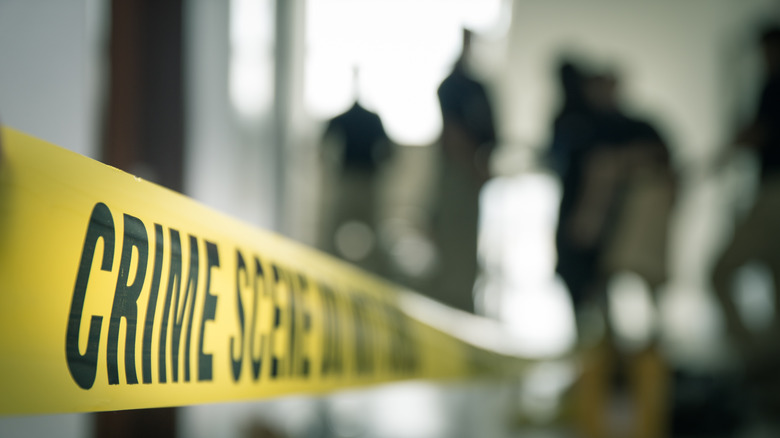 Prath/Shutterstock
The story that is slowly emerging of the death of 25-year-old Shanquella Robinson of Charlotte, N.C. is the stuff of many families' worst nightmares. As reported in Rolling Stone, Robinson, a well-known hairdresser, went on vacation with a group of friends on October 28, 2022, traveling by plane to the island of Cabo San Lucas off the west coast of Mexico. Robinson reportedly called home that night, telling her mother, Salamondra, that she and her friends were getting ready to go to dinner.
By 3 p.m. the next day, Robinson was declared dead after the group she was traveling with called for medical assistance to their villa to attempt to resuscitate Robinson. However, the accounts that Salamondra received from those traveling with her daughter were inconsistent. "They said she wasn't feeling well. She had alcohol poisoning," Salamondra told WJZY (via Yahoo! News). "They couldn't get a pulse. Each one of the people that was there with her was telling different stories." 
Since then, the true story of the final hours of Robinson's life has begun to come to light, with many now questioning the role that Robinson's alleged friends may have played in her tragic death.
Shanquella Robinson's autopsy
Shanquella Robinson's friends returned to the U.S. immediately after their vacation ended. However, it took many weeks and a reported $6,000 for Robinson's body to be repatriated to her home country, according to The U.S. Sun. It was at this point that Robinson's family gained access to the 25-year-old's autopsy, which frustratingly raised more questions than it answered.
Per the same source, though Robinson's mother Salamondra (pictured) was originally told that her daughter died as a result of alcohol poisoning, the death certificate, as reported by Queen City News, noted the cause of death as "severe spinal cord injury and atlas luxation" — a broken neck. However, per the same source, several details were omitted. For example, under a section with the question "Was it accidental or violent?" the examiner in Mexico simply typed "yes," and noted that Robinson was a "person found unconscious in her living room."
Robinson's family has made several appearances in the news media to highlight the inconsistencies in reports surrounding the 25-year-old's death. They have promised to "see it through to the end" in terms of getting justice for their daughter and ensuring that the true story of Robinson's death eventually comes to light, according to Yahoo! Entertainment.
A shocking video emerges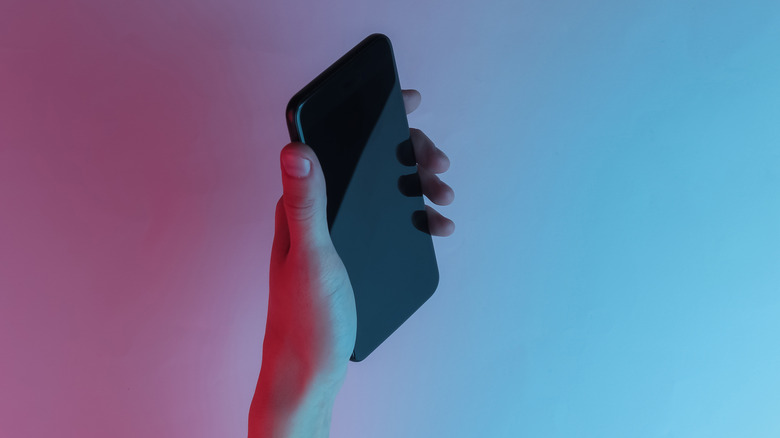 Vladimir Sukhachev/Getty Images
More recently, however, the story of Shanquella Robinson's horrifying death has taken an even darker turn with the emergence of a video that seemingly captures a violent confrontation involving Robinson in her final moments. As reported by the local Charlotte, N.C. news outlet WBTV, the clip — which has yet to be officially verified — reportedly shows Robinson, who is either naked or wearing a flesh-colored one-piece, being punched, thrown, and kicked by a clothed woman in what appears to be a hotel room or vacation apartment. Meanwhile, a male voice heard from off-camera seemingly asks: "Quella, can you at least fight back?"
Shanquella Robinson's family has shared their belief that the video does indeed show Shanquella being assaulted, and have taken their case to the FBI. Investigators are now asking that anybody with video footage or images potentially related to Robinson's death to come forward. So far, no one has been formally charged in connection with Robinson's death.