Michael Jordan Isn't The Only Talented Athlete In His Family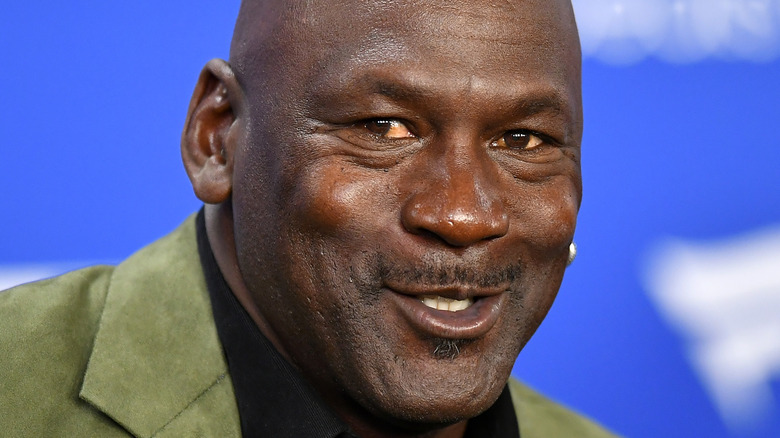 Aurelien Meunier/Getty Images
The biggest sports stars are more than just athletes. They're true icons, giants in their fields, and they tend to move on into other fields when they finish competing in the games that made their names. Authors, ambassadors, coaches, philanthropists, businesspeople, TV personalities ... they're legends for life.
Take one Michael Jordan, for instance. As Forbes reports, the former Chicago Bulls superstar reached a record net worth of $2.1 billion in 2020. Though that value has fluctuated over time (it was recorded as $1.7 billion in 2022), the dizzying figures don't lie: Jordan is right up there as one of the wealthiest athletes in history.
We should all spare a thought, then, for his brother. Larry Jordan was also a keen basketball player, but he had the misfortune of having the greatest man to ever play the sport to compete with. That's got to have been inspiring and humbling in equal measure.
Michael Jordan, per Biography, was born in February 1963. His father, James Jordan, seems to have inspired his son's tremendous passion for sports. He built a basketball court in the family's Brooklyn house, and shared his love of baseball with his boy.
The brilliance of the Jordans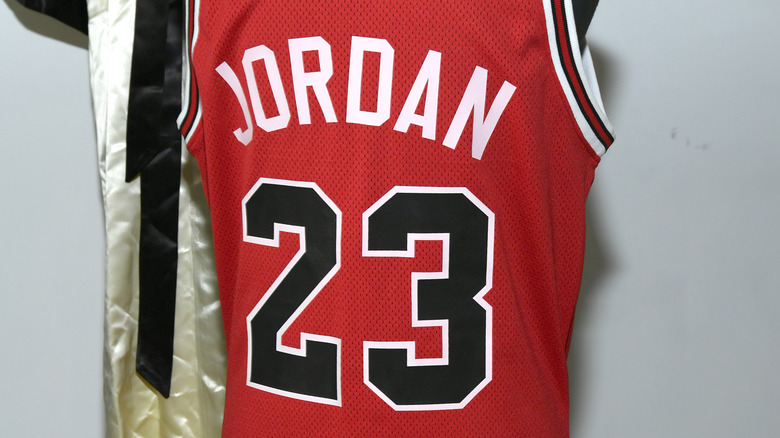 Michael Tullberg/Getty Images
Clearly, all this paid dividends as Michael grew up. In the early 1980s, Biography goes on, he cemented himself as the star of the University of North Carolina's basketball team, and by 1984, he was playing in (and building his reputation as one of the all-time greats in) the NBA.
With all of this in mind, it would be entirely understandable to conclude that the Jordan family's basketball talent was all concentrated within the extraordinary body of Michael. As Marie Claire reports, though, he is one of five children: Roslyn, Michael himself, Larry, Deloris and James Jr. Their father may have laid the foundations for Michael's interest in sports, but it seems it was Larry, just under one year older than his now-legendary brother, who drove the young man to excel. Larry was quite the sportsman himself.
In July 2022, Slam Studios shared a remarkable video on Instagram. The short clip shows Larry Jordan and Michael Jordan strutting their stuff on a basketball court. The clip reveals that Michael towers over Larry, who stands 5 feet 8 inches tall, but also shows that the shorter man certainly doesn't get left behind in terms of skill. Larry, too, was a remarkable talent.
How brotherly competitiveness inspired one of history's greats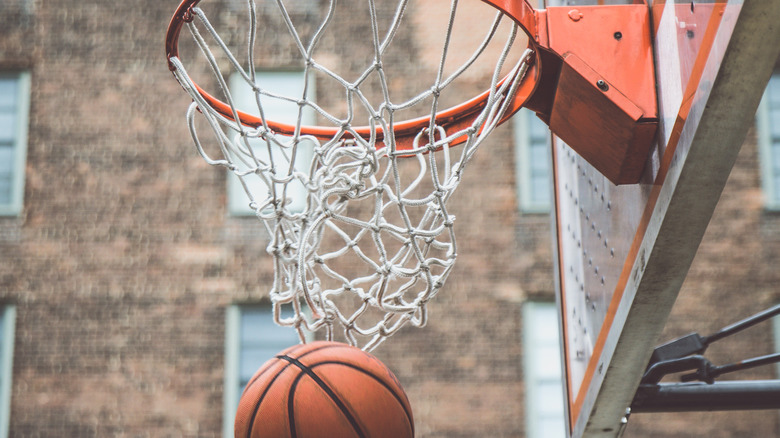 oneinchpunch/Shutterstock
Larry Jordan said, per ESPN in 2009, that he and Michael often had friendly brotherly baseball games, which usually tended to become less-than-friendly because of his competitiveness. "We had this barbecue pit that we'd use as the backstop and we'd play baseball with a tennis ball ... we had numerous battles," he said. "If I lost, I had to keep playing until I won ... more often than not, it would end in a fight." The pair adored baseball, the outlet reports, but basketball was another passion of theirs and Michael carried this burning need to excel, developed during 'battles' with his brother, into his basketball career.
According to Sportscasting, the boys were also encouraged by other important people in their lives, such as their mother and their coach, Pop Herring, who taught them the game while at school. Per the outlet, Herring said of their rivalry, "Larry was so driven and so competitive an athlete that if he had been 6'2″ ... I'm sure Michael would have been known as Larry's brother."
In an episode of the ESPN documentary "The Last Dance," per Marie Claire, His Airness acknowledges the debt he has to Larry. "When you come to blows with someone you absolutely love, that's igniting every fire within you," he said. Larry, according to At The Hive, is a talented athlete who played in the World Basketball League, which began (and ended) in 1988.