The Tragic 1994 Death Of World Cup Star Andrés Escobar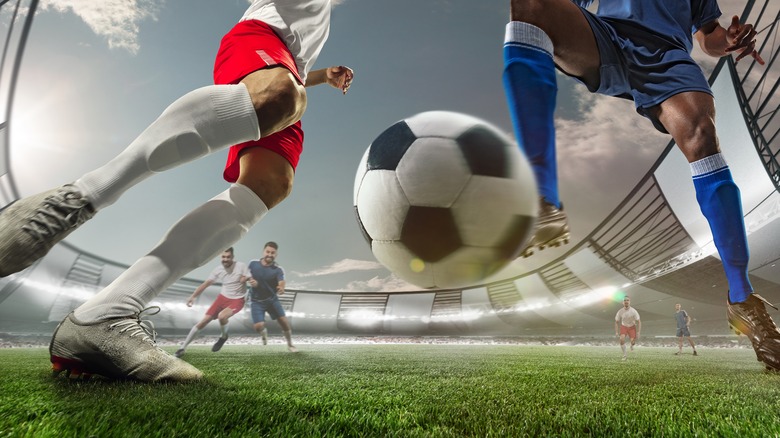 Master1305/Shutterstock
Many sports fans around the world are known for their passion as they celebrate their team's successes and take their favorite athletes and sports franchises to task should they fall short. The World Cup, an international soccer competition, is by many measures the largest sporting event in the world, as Bleacher Report explains. At the 1994 World Cup, held that year in the U.S., soccer star Andrés Escobar was playing for his home country, Colombia, when he made a mistake on the pitch against the American team. 
Escobar's mishap contributed to his team's 2-1 loss and shocking elimination from the tournament. While soccer trails behind other major sports in terms of popularity in the U.S., it's followed fervently internationally and especially in Central and South America, as Stadium Freak explains. A short time after the Colombian team's unexpected elimination from the '94 World Cup, Escobar, back home in Colombia, was dead. His murder was due in no small part to that costly error in World Cup competition, based on 1994 reporting from The Independent.
Escobar scored an own goal
At the 1994 World Cup match against the U.S. Escobar (pictured) made a mistake that caused the ball to fly past his own goalie and into the Colombian team's net and scored a point for the U.S., as The Guardian reports. Escobar's error alone did not seal the Colombian's fate — other players on Escobar's team reportedly played poorly that day — but in a highly-publicized tournament like the World Cup, with Colombia expected to win, Escobar's costly blunder was an embarrassment, to say the least.
Because of the nature of World Cup competition, the Colombian team played one more time that year after their loss to the U.S., beating Switzerland 2-0. But because the U.S. went on to lose to Romania in their next game, Colombia was eliminated in the group stage of the tournament (via World Soccer Talk). On Escobar's error, his teammate Alexis Garcìa later said, "He had to make a play on the ball and unfortunately it went in ... I saw Andrés's face and felt deep pain. It was like a premonition."
Escobar was shot and killed in Colombia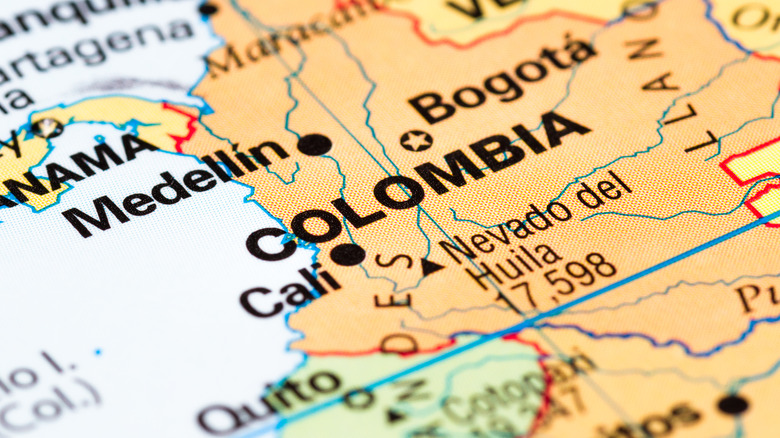 Wollertz/Shutterstock
According to The Ringer, only a short time after Colombia's stunning exit from 1994 World Cup competition, Escobar was back in his home town of Medellín when late one night, he was approached by a group of men. After reportedly harassing the soccer star for scoring a goal against his own team, the men shot and killed Escobar. The next day, Humberto Castro Muñoz, believed to be the gunman, was arrested. He had possible ties to Colombian drug traffickers. Escobar's death may have also been ordered by the powerful Colombian crime boss, Pablo Escobar (no relation).
It was never proven that Escobar's assailants murdered him specifically because of the Colombian team's loss alone, but one attacker reportedly shouted "goal" each time the athlete was shot. According to witnesses, one attacker said, "Thanks for the own goal," per The Independent. What possibly motivated the attack, beyond misguided national pride and soccer fandom, were large sums of money allegedly gambled on Colombia's chances at the 1994 World Cup. Other members of the Colombian team and coach reportedly received death threats before World Cup Competition began.