How Fleetwood Mac Changed When Christine McVie Joined The Lineup
Kevin Mazur/Getty Images
After a brief illness, singer-songwriter Christine McVie died peacefully on November 30 at the age of 79, according to a post on behalf of the McVie family on her official Instagram account. The exact nature of the illness was not disclosed, though last June she told Rolling Stone she was in "quite bad health," especially plagued with debilitating back problems. McVie was in the hospital and surrounded by family when she died, the McVie family statement read (via CNN). Fleetwood Mac also confirmed the death of their bandmate on Twitter.
Born in 1943, McVie, also a solo artist, was perhaps best known for her work with the English-American rock band Fleetwood Mac. McVie was married to Fleetwood Mac band member John McVie when she joined the already-established group in 1970. At that time, Fleetwood Mac was known for playing blues-rock music, and founding member Peter Green had just recently left the lineup, as Smooth Radio explains. With McVie in the band, Fleetwood Mac released "Rumours," one of the best-selling albums in history (per AllMusic). Only a matter of months before she died, the musician told The Guardian that her place in the band was far from assured, and her addition helped change the band's overall sound and direction.
McVie played in a band called Chicken Shack before she joined Fleetwood Mac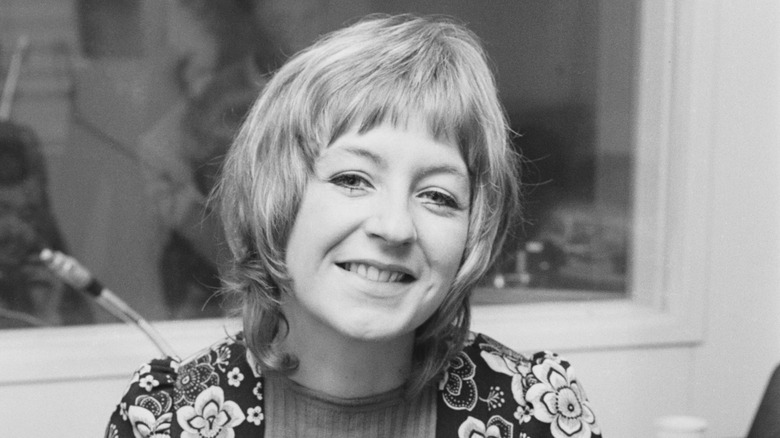 John Downing/Getty Images
Born Christine Perfect, McVie (pictured) married Fleetwood Mac bassist John McVie in 1968. Her father was a college professor and concert violinist, and she was training to be a classical pianist, a career objective thoroughly derailed when she discovered American rock and roll, writes Rolling Stone. Early on in her career, she played in a British blues-rock band called Chicken Shack, with a sound not unlike early Fleetwood Mac. With that, Christine was a rare woman in a 1960s-era blues-rock music scene dominated for the most part by men, according to her 2022 interview with The Guardian. Of those early days, Christine said (via The Guardian), "there were very few women, especially playing the blues, but I never felt singled out."
She continued, "It just all came very naturally to me when I was with Chicken Shack and things started happening for them. ... It just all fell into place and was really fantastic." Because of her connection to Chicken Shack and blues music, and her marriage to John McVie, Christine may have seemed a good fit when Peter Green left the group. According to Christine, though, when she was approached to play keyboards in the band, she felt the band's sound might have to change. Not long after she joined, Fleetwood Mac moved to the U.S. to begin their most successful pop era after two more musicians, Lindsay Buckingham and Stevie Nicks, joined the lineup (via Britannica).
Chicken Shack opened for Fleetwood Mac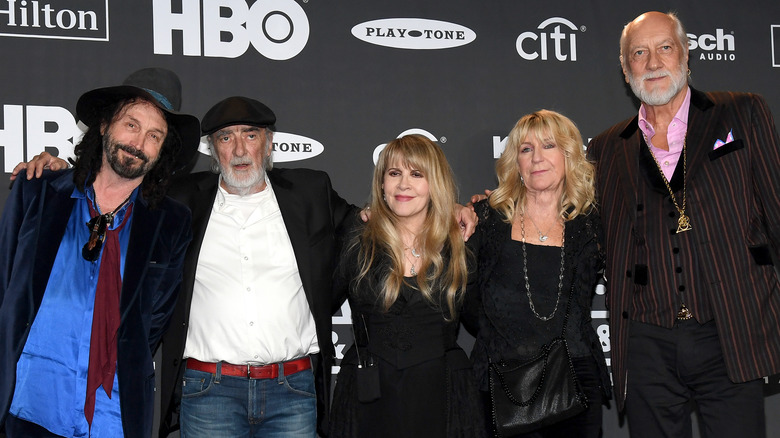 Kevin Mazur/Getty Images
As McVie went on to explain in her 2022 Guardian interview, her early band Chicken Shack opened for Fleetwood Mac, and one day after Peter Green left, the band was rehearsing in their U.K. practice space as McVie socialized with the wives of other band members. As McVie recalled, the band emerged from their rehearsal room and said, "'Hey Chris, do you want to join?' I couldn't believe my luck," McVie said. "Are you serious?!" she responded. "I'm just a girl who plays piano ... The style had to change because I was a keyboard player," McVie continued, and as a result, the music "developed a more commercial bent. It was thrilling, and I have to say to this day it still kind of is, knowing that I did that," McVie said.
In 2020, Fleetwood Mac founding member Mick Fleetwood also remembered his band's transformation during this time period, speaking with Ultimate-Guitar.com. "​​(W)e sort of disappeared. And then we went to America and came back sometime later with a very different lineup," Fleetwood said, and as result, fans responded, "Oh my God, it's a different band!' But for me and John (McVie, bass) and Christine (McVie, vocals and keyboards) to some large extent, we just morphed our way without really realizing we were changing that much because we were just carrying on undercover in a different country," Fleetwood added. According to Smooth Radio, Christine and John McVie divorced in 1976 but continued to perform in Fleetwood Mac together.