How Ted Bundy's Last Victim Kimberly Leach Differed From His Others
Ted Bundy had already murdered at least 27 women by the time he was jailed in 1975 for the assault and kidnapping of Carol DaRonch the previous year. Handed a sentence of one year to 15 years in prison, prosecutors looked to keep him behind bars long enough to get him charged with the murder of Caryn Eileen Campbell, which would have put Bundy away for even longer. Already a suspect in a string of murders in several states, Bundy bided his time to wait for an opportune moment to make an escape from his Colorado cell. In the fall of 1977, he seized an opportunity while in the courthouse library and leaped from its window. He was apprehended eight days later. His second attempt was more successful; the inmate shimmied through a hole he cut into the ceiling of his cell and crawled his way to freedom via a narrow shaft that led to the empty office of one of the jailers (via Biography).
Bundy made his way to Florida. After breaking into the Chi Omega sorority house at Florida State University in January 1978, Bundy sexually assaulted and killed two of its residents and seriously injured two more. Later that same night, he broke into the home of another sleeping woman and bludgeoned her. She also survived. 
A month later Bundy kidnapped Kimberly Leach and sexually assaulting her before ending her life (per ABC News). Leach was Bundy's last victim, and one who was noticeably different from the others.
Leach was much younger than almost any other Bundy victim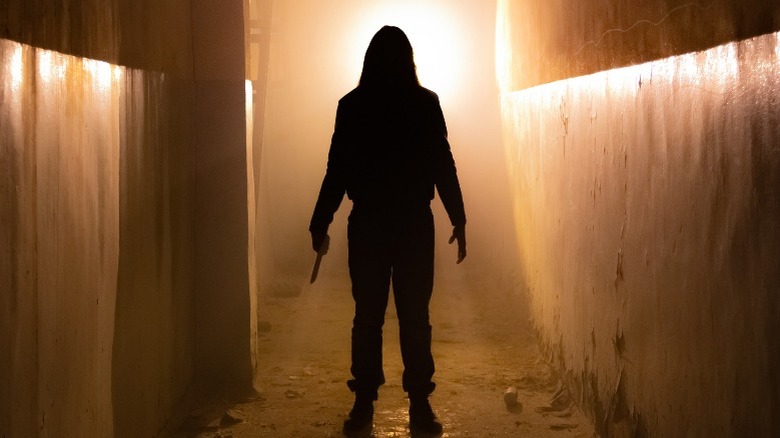 Vladimir Zapletin/Getty Images
A study of Bundy's many victims reveals a pattern of a man who preyed on a certain type. The vast majority of the women Bundy attacked were in their late teens or early 20s. They tended to have long, dark hair that was neatly parted in the middle and were considered attractive by modern standards. Though young, this long list of names reveals females who were mostly young adults, with few exceptions (via Deseret News). Leach fit the physical description of the type of female Bundy would kill, save for one important detail: Leach was only 12 years old, significantly younger than nearly every other victim Bundy set his sights on.
Bundy was able to abduct Leach in broad daylight, taking the girl from the Lake City, Florida middle school she was attending. A witness later reported that he saw a man fitting Bundy's description leading a girl he would later believe to be Leach away from the school by her arm (via ABC News). During Bundy's murder trial, that witness was asked by lead prosecutor Bob Dekle what impression that scene left him with at the time. The witness replied that he just assumed it was a father taking his daughter home for getting into trouble at school.
According to Oxygen, Bundy was arrested days later when a police officer apprehended him for driving a stolen car. He was soon tied to the attacks at the sorority house, and later to Leach's murder.
Bundy made an 11th hour confession from prison for the murder of another young girl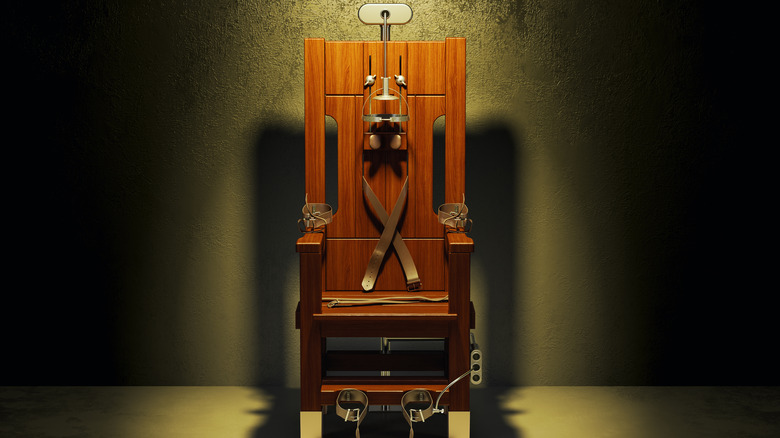 Alexlmx/Getty Images
Bundy killed one other young victim several years before the murder of Leach. The Charley Project tells us that 12-year-old Lynette Dawn Culver went missing on May 6, 1975, after leaving the Pocatello, Idaho school she attended for her lunch break. Shortly before he was sent to his death by the electric chair in 1989, Bundy confessed to killing the girl. In his statement, he revealed that he abducted Culver as she walked from her school, and that he took her back to his room at a local Holiday Inn. There, he sexually assaulted her before drowning her in the bathtub. Afterward, he claims, he dumped her body in the Snake River. To date, her remains have never been located.
Bundy's confession for Culver's disappearance isn't universally accepted, however. Some investigators believe that Bundy made a false confession, maintaining that Culver's disappearance is more in line with a string of unsolved cases involving girls from the Pocatello area during the late 1970s and early 1980s. As Bundy was incarcerated throughout most of that time, it would rule him out as a suspect.
If you or anyone you know has been a victim of sexual assault, help is available. Visit the Rape, Abuse & Incest National Network website or contact RAINN's National Helpline at 1-800-656-HOPE (4673).