The Controversial Wimbledon Rule That May Finally Be A Thing Of The Past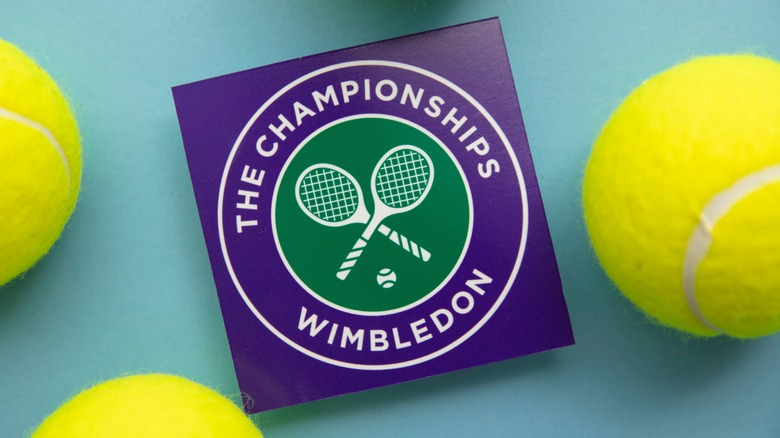 Ink Drop/Shutterstock
Wimbledon is arguably the most well-known tournament in professional tennis. Even those who do not follow tennis closely have likely heard about Wimbledon. It dates back to 1877 in the United Kingdom at the All England Croquet and Lawn Tennis Club, where it is still played today. Some of the rules that are still in use, such as allowing players two chances to serve the ball in play, began at this facility. From its inception, Wimbledon was an amateur tournament — until professional players were allowed to compete in 1968 (per History).
Wimbledon has long been rooted in tradition, making its coordinators reluctant to change. Even as other tournaments and rules changed, Wimbledon did not — or was sometimes the last major tennis institution to adopt certain changes. For example, final sets in matches that reach 6 to 6 are usually decided with a tie-break. However, Wimbledon did not adopt this rule until 2022. On a more visual aspect, players' attire is rooted in tradition as well.
Judy Murray expressed her desire for a dress code change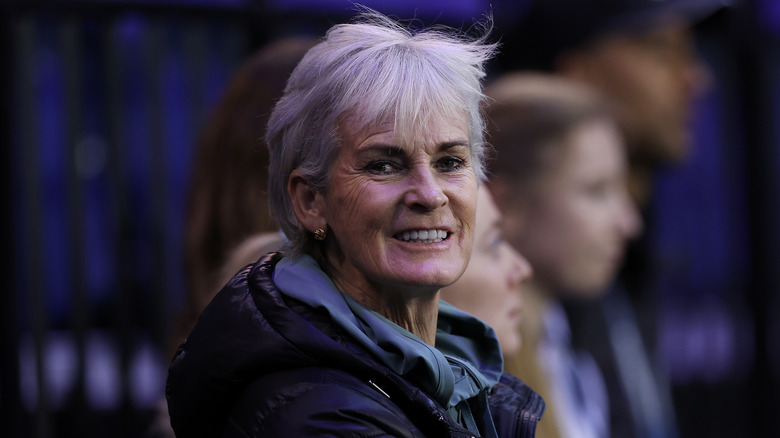 Ian Macnicol/Getty Images
The Cut explains that since Wimbledon's inception, all players competing at the tournament must wear all-white clothing. The 2022 runner-up and frequent cause of controversy Nick Kyrgios ruffled the white feathers when he wore a red hat during the trophy ceremony. The rule applies to undergarments as well. Tournament officials have been known to check and ask players to change underwear if they are not wearing white.
However, this could be changing by 2023. Protests led by the WTA (Women's Tennis Association) have urged for change over the past few years. Judy Murray, mother of pros Jamie Murray and two-time Wimbledon champion Andy Murray, reasoned that though multiple sports used to require white attire, "... nearly all sports have moved over to color now." Additionally, she explained that wearing white while on a menstrual cycle could be "traumatic" should menstrual products fail in their coverage. Bathroom breaks are also limited during matches, further adding to such anxieties (per Daily Mail).
Tournament directors alluded to possible changes
Yuri Turkov/Shutterstock
Wimbledon requires bras to be white as well. This has forced some female competitors to play without a bra if caught with one that does not comply with the dress code. This happened to Mihaela Buzarnescu at Wimbledon in 2022 (per Express). These instances are rare, but under the pressure of such high-stakes matches, getting pulled aside for dress code violations is an added stress.
In August of 2022, Eurosport reported that aside from Judy Murray, a group protested Wimbledon's dress code. The group called themselves "Address the Dress Code" and wore red underwear under white tennis outfits. The All England Croquet and Lawn Tennis Club stated that they are "in discussions with the WTA, manufacturers and with the medical teams" as they aim to support players "based on their individual needs." If the tournament directors do make a change, perhaps it will be extended to male players too — Nick Kyrgios might not want to retire his red hat just yet.