Famous People Who Surprisingly Lived Together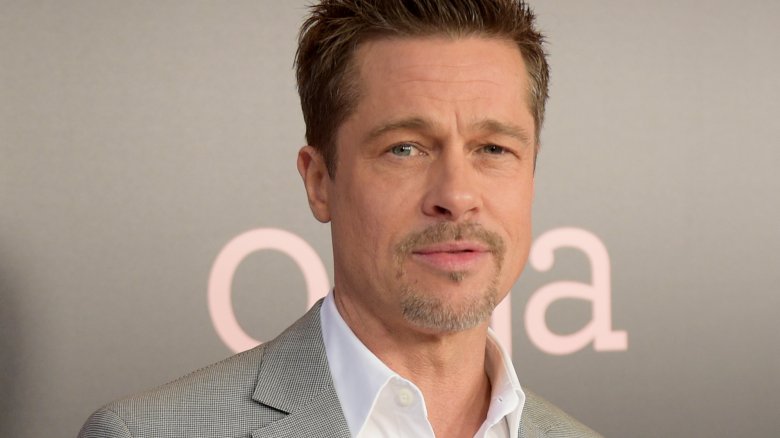 Getty Images
What are the odds two people destined for fame and fortune would wind up as roommates? How infinitesimally small are the chances that a couple of complete strangers, both on the verge of greatness, would begin their journeys across the hall from each other? Well, the chances aren't as small as you might think, judging by these folks, who were splitting rent long before they'd make their mark.
That's right, while you were trying to convince your weird college roommate they really did need to shower every day and that deodorant wasn't a luxury for the elite, these future legends were dreaming and planning their future world domination over cups of ramen. 
Famous people, they're just like us! Or at least they used to be. Now they can buy and sell you ten times over. Here are some of the most surprising stars to get their start under the same roof. 
Al Gore & Tommy Lee Jones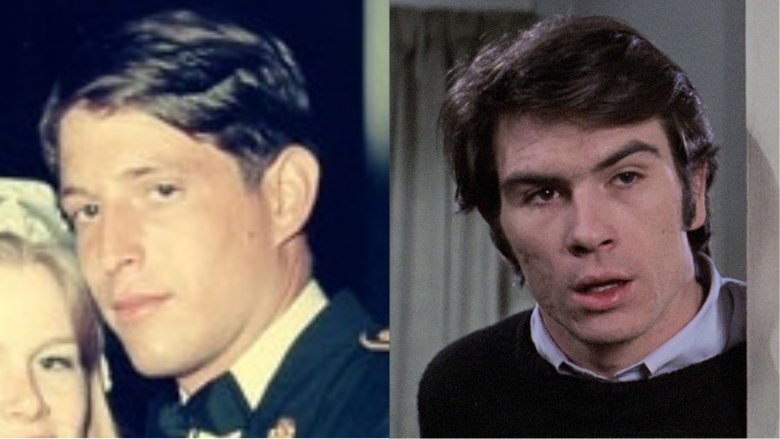 One invented the internet and the other looks like he's never used a computer, but somehow former Vice President Al Gore and Oscar winner Tommy Lee Jones used to share a bedroom. That's right, back in their days as Harvard students, the two were bunkmates and best friends. According to the New York Times, they even put on a musical revue together, for one night only, with Gore surprisingly playing the part of stand-up comedian.
If all that isn't strange enough, a third friend of theirs was Erich Segal, who would go on to write the book Love Story. The author has even admitted to the Independent that the lead character, played by Ryan O'Neal in the film version, was based on a combination of Gore and Jones. So for all you romantics out there who've shed a tear or two to the classic movie, you've got some weird taste in men.
Tommy Chong & the Wolf of Wall Street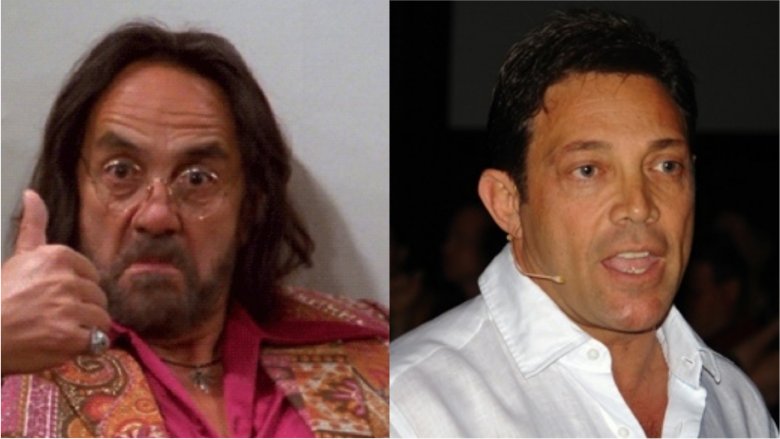 Any party with both Tommy Chong and the "Wolf of Wall Street" himself, Jordan Belfort, has to be a pretty hazy affair, but for these two notorious party animals, their time as roommates was stone sober. The reason is simple: They were in prison.
Belfort says his first five days behind bars, after being convicted of securities fraud and money laundering, were spent in solitary confinement due to a paperwork mixup. When he finally got placed in a cell, he was shocked to find that the iconic '70s stoner was his cellmate.
The two became fast friends, with Chong even pushing Belfort to write a book about his life. That book, of course, was The Wolf of Wall Street. Chong remembers their time together happily, telling Bloomberg Businessweek, "We had these beautiful vegetarian, healthy meals every night, and Jordan was part of the gang. We had a nice little hierarchy there, intelligent famous guys hanging out together."
Overall, Belfort remembers his time in prison as "mellow," telling The Hollywood Reporter, "I played tennis three hours a day, and I'd write for maybe 12." No word on how the shiatsu massages were, though.
Jason Priestley & Brad Pitt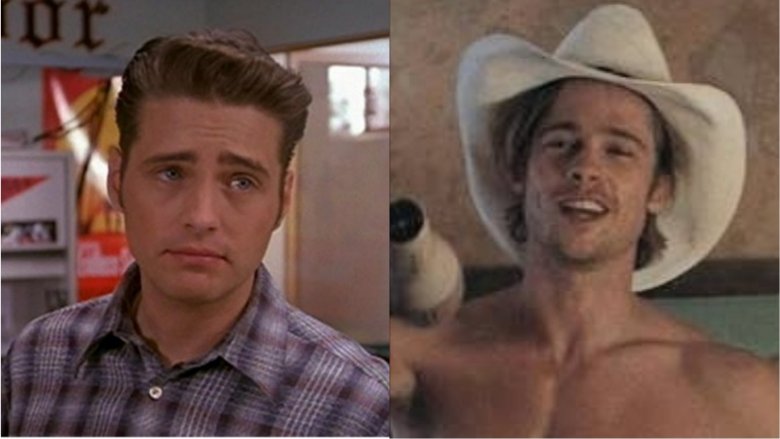 If '90s heartthrobs are your thing, chances are you've crushed on Jason Priestley or Brad Pitt at some point. Priestley dominated the Teen Beat scene early, earning a poster on every pubescent girl's wall with Beverly Hills 90210, but Pitt picked up the slack and went on to become a six-pack packing superstar of his own.
Well, have we got fuel for your fantasies because these two hotties didn't just define their times, they used to live together. 
For the most part, their time as roommates in the late '80s was pretty standard, just a couple of broke actors trying to find their places in the world. As Priestley told Andy Cohen, they even had a third roommate, named Bernie, who spent most of his time in the bathroom with a pump, trying to make his Bernie Jr. bigger. Oddly enough, that proud pumper would go on to become none other than the junior Senator from Vermont — okay, no, not really. No one knows who that guy was.
Sadly, making it big may have doomed Brad and Jason's relationships, with Priestley telling HuffPost Live, "Our careers went in such different directions that we sort of lost touch with each other."
Lindsay Lohan & Raven-Symoné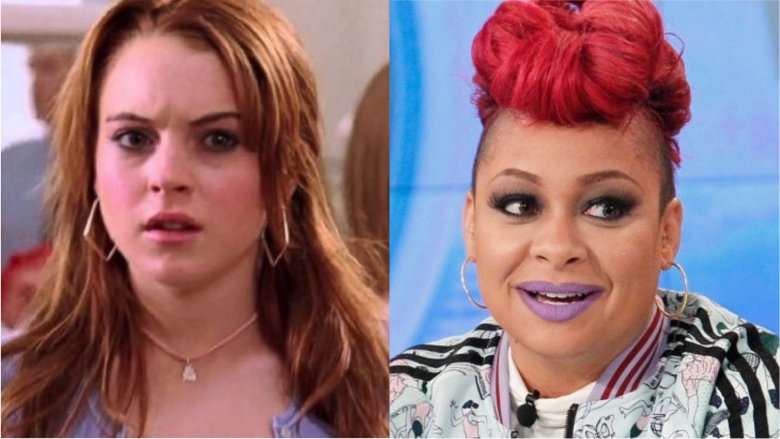 If you ask Raven-Symoné, Lindsay Lohan was the best roommate she ever had. Why? Well, as she recalled to Us Weekly, "She paid rent, and she was there probably three times."
According to an interview the former Cosby Show kid did with BlogXilla, she met the future Mean Girl while doing a fashion shoot, and admired her for not looking like all the other stick-thin Hollywood types.
"I was like 'Let me find out you're down,' and she was like 'Yeah I eat,' and I was like 'Good for you, you eat, that's rare!'"
In the end, the two shared the apartment for 14 months, even if Lohan was never there. "She became real busy with work, and she never really moved in. ... Pretty cool roommate. Great shoes! She left all her shoes in the house. ... I was like man! I'm a good roommate because ... I didn't wear them, Lindsey!" Wow, now that is so Raven!
Burt Reynolds & Lee Corso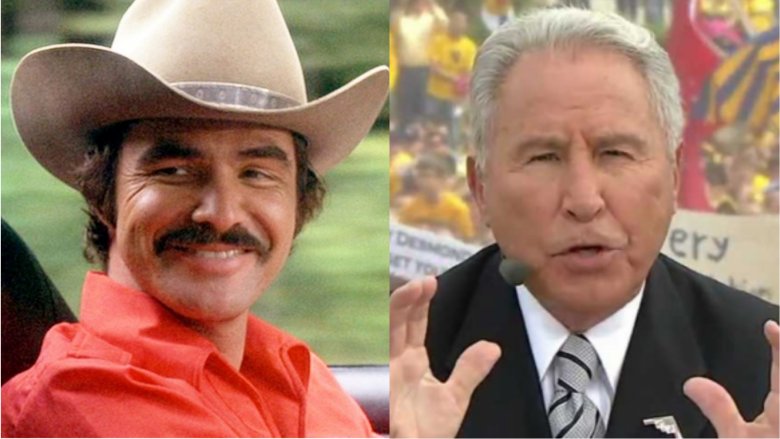 As Lee Corso remembers it, a large part of his life he was famous for one thing, and one thing only, "being Burt Reynolds' roommate at Florida State." And he loved it. 
According to Corso, the longtime host of ESPN's College GameDay, the two worked perfectly together. Corso had the sports car and Reynolds had all the good-looking girls. As Lee recalled, Burt would keep the better-looking one for himself, leaving Corso with the "not-so-good-looking girl," who was still better than anyone he could get on his own.
Corso even remembers the exact moment Reynolds went from football stud to acting star. It was the summer break before Reynolds' senior year, when he worked at the West Palm Beach Summer Theater, falling in love with acting in the process. Still, it took an injury to put an end to the future star's gridiron dreams.
"After Burt got hurt playing football," Corso said, his former roommate "told the guys on the team that he was going to Hollywood to be a star. We all laughed and thought he was crazy." Crazy like a bandit.
Stanley Tucci & Ving Rhames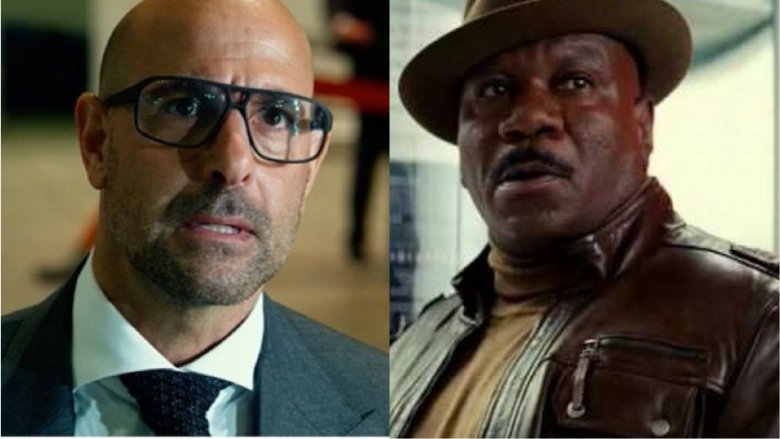 Stanley Tucci and Ving Rhames may seem like an odd couple at first blush, but the two lived together while attending SUNY Purchase in the early '80s. While their time as roommates may have been brief, the relationship would leave its mark. In fact, it was Tucci who suggested that Rhames shorten his first name, Irving, down to the cooler sounding "Ving." He did. It stuck, and the future Marcellus Wallace would ride that nickname all the way to the bank. 
Rhames would leave after just one year together, moving his studies to Juilliard, but the two would reunite down the road when Rhames presented his old pal with the award for best actor in a miniseries at the 1999 Golden Globes, and they shared their origin stories from the stage. 
Now, the question becomes, why haven't these two starred in a movie together? Meryl Streep was fine, if you're into that sort of thing, but who among us wouldn't have liked to have seen Ving's take on that devil in Prada herself, Miranda Priestly?
Connie Britton & Senator Kirsten Gillibrand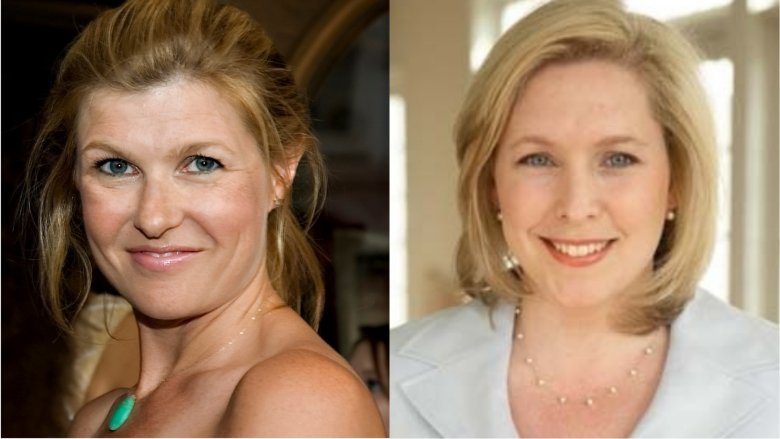 Sometimes real life is better than your wildest imagination. How else can you explain the summer your favorite TV mom and your favorite real-life junior Democratic Senator from New York lived together? Yup, it turns out that Connie Britton and Senator Kirsten Gillibrand once bunked it up as roommates in China, during a semester abroad. 
And if case you're remembering that weird roommate from college you haven't spoken to since move-out day, Britton and Gillibrand have remained close friends. Britton has described her former roommate to HuffPost Live as "awesome" and "fearless," and said "I'm so intensely proud of her and it's really inspiring to watch her because I do know what a powerhouse she is."
The New York Democrat threw the praise right back her way, saying of Britton's time on Friday Night Lights, "Every script she'd get, she'd push back on it, push back on it and make this character into this amazing mom who really made a difference in her community."
So, what kind of fun did these young ladies get up to during their time abroad? If you guessed downing toad venom to deal with a wicked case of food poisoning, you somehow guessed right. Good job!
James Cramer & Eliot Spitzer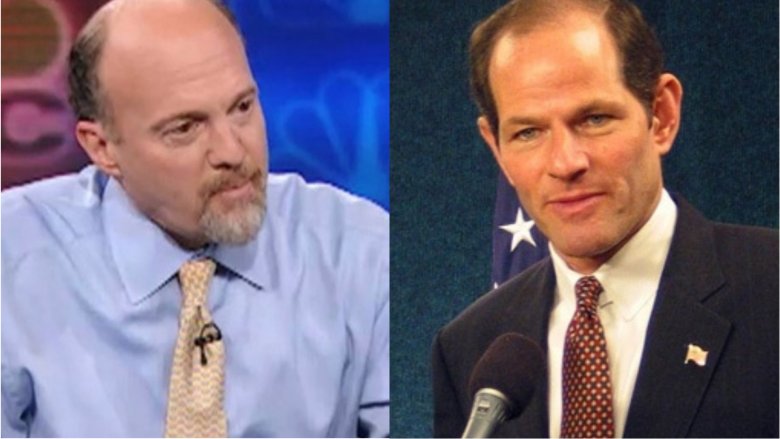 It was Harvard Law School that brought together Jim Cramer and Eliot Spitzer, long before the former would reach fame as the host of CNBC'S Mad Money and the latter would reach infamy as the disgraced governor of New York.
Back then, they were just best friends and roommates. Cliff Sloan, another of their buddies at the time, recalled to The Harvard Crimson, "There is this famous series the New York Times ran, and it printed pictures of Eliot, Jim [Cramer], and I clowning around in a photo booth. ... And that is something very consistent with what I remember from law school: a lot of joking around."
After news broke that Spitzer had also been clowning around with prostitutes, Cramer said on CNBC's Street Signs, "Eliot's my friend. So he's my friend, he'll be my friend after. You know, I just hope it's not true. If it's true, it's obviously very sad. It's bad." Well, BOOYA, it was true, but the two have remained close friends.
Jon Stewart & Anthony Weiner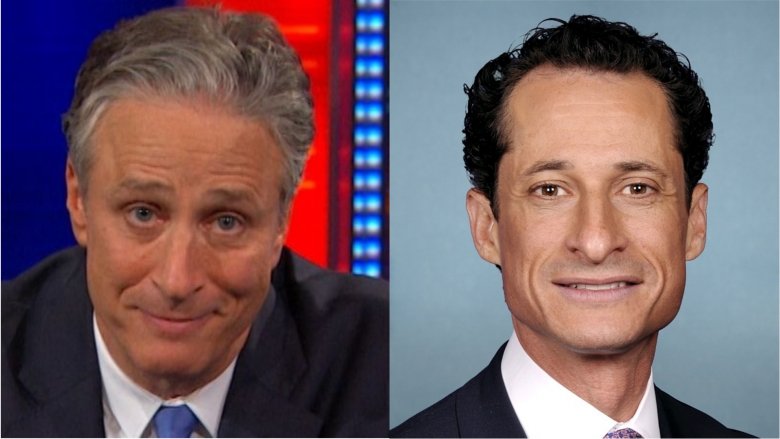 Long before Anthony Weiner destroyed Hillary's chance to become president, he was ruining Jon Stewart's chance for some peace and quiet. This was back in the early '80s, when Jon was an aspiring comic and Weiner was an aspiring, what, creep? 
The two had known each other since their days back at the College of William & Mary, but Jon made the unfortunate mistake of rooming with Weiner's girlfriend when he moved to NYC. Weiner soon turned into the house guest that would just never leave. "I was living there more or less because I was bumming off of my girlfriend," Weiner told City Scoops. "Technically speaking, I was living in my mom's house."
The two remained friendly for years, although Weiner took a few shots at Stewart's Comedy Central show, saying "I think it has a bit of a corrosive effect on my business." 
Jon, in turn, found Weiner's first of many below-the-belt scandals downright hilarious, saying, "In real life, in my memory, this guy had a lot more 'Anthony' and a lot less 'Weiner.' The only thing they have in common is that they both lean to the extreme left."
Holly Hunter & Frances McDormand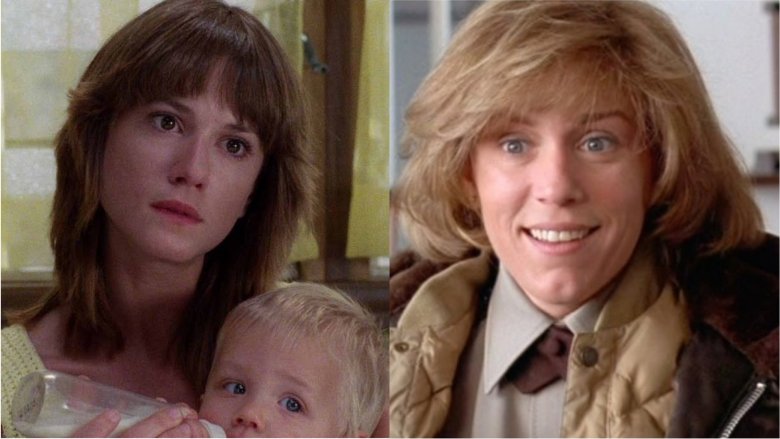 As Holly Hunter recalled to Vulture, she and Frances McDormand met through their boyfriends, who were best friends with each other. The whole gang got together and met for the first time while McDormand's boyfriend was attending Yale, and then ended up getting apartments next to each other in the Bronx. When both relationships ended, Frances and Holly just moved in with each other.
"Fran's as fabulous as she seems," Hunter enthused. "We had a blast. We stayed up there for a couple years, and then she did Blood Simple. After that, Joel Coen sort of moved in with us and they eventually got married. It was a great chapter."
A great chapter that would prove a setup to an even greater one, with Hunter going on to star in The Coen brothers' Raising Arizona, and McDormand winning an Oscar for her role in Fargo. Life's just funny like that sometimes, doncha know?
Michael Douglas & Danny DeVito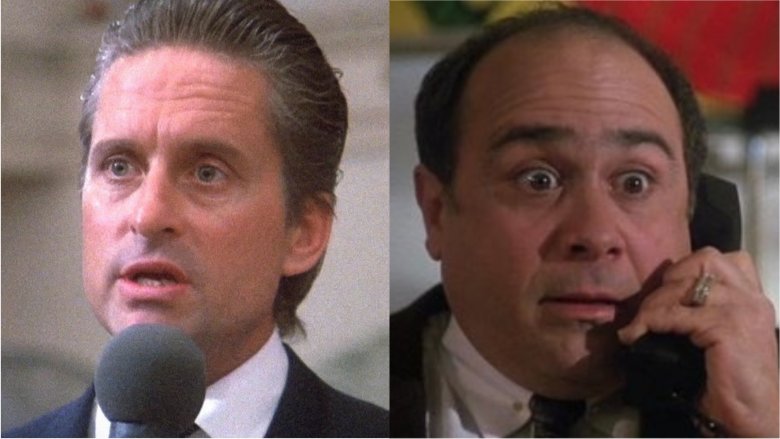 Michael Douglas and Danny DeVito met in 1966 and became roommates two years later, sharing an apartment on W. 89th Street in New York City.
"Michael did the laundry," DeVito told the New York Daily News. Douglas countered that DeVito was the slob. But he insisted, "he was a great roommate. It was a magical time, We were getting paid to act!"
And they always managed to stay out of each other's way in one very important area. As Douglas recalled: "Well, it was a magical time. You put a sock on the door."
The two are close to this day, with Douglas telling The Talks, "I still have a lot of my old college friends. Because it's tough when you get into show business and try to find good friends. People are goofy about the movie business, so you end up counting on friends you knew before you were successful. It is harder to make new friends because you are a little more cautious."