New Zealand Prime Minister's Warning To Murderer Jon Venables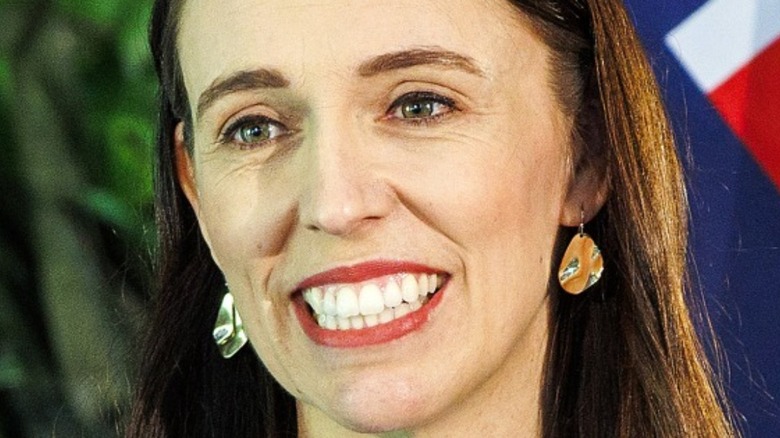 Dave Rowland/Getty Images
The discovery of James Bulger's body on February 14, 1993, shocked the western world. The young child, weeks away from his 3rd birthday, was reported missing two days before by his mother. Denise Bulger had taken her son shopping at the Strand shopping mall when she momentarily let go of his hand. When she looked for him a bit later, he was nowhere to be found (via All That's Interesting).
Bulger had wandered off and was spotted by two 10-year-old boys, Robert Thompson and Jon Venables. The older boys moved in on Bulger, one of them later seen on closed-circuit camera footage taking him by the hand and leading him away from the Strand. Thompson and Venables made their way more than 2 miles to a set of railroad tracks and bludgeoned the toddler to death. They left his lifeless body on the tracks, where it was later hit by a train. After the police released the camera footage of two young boys making off with Bulger, someone recognized Venables and contacted authorities (via TruTV). After a brief investigation, both Venables and Thompson were arrested and tried in an adult courtroom. They were found guilty in November 1993 and sentenced to serve eight years in separate juvenile prisons.
In 2001, shortly after turning 18, Thompson and Venables were released and turned out into the world with new identities. Thompson has stayed off the radar and out of trouble, his whereabouts under his new identity unknown. Venables, on the other hand, has gotten into trouble multiple times, compromising multiple new identities established by British authorities.
If you or someone you know may be the victim of child abuse, please contact the Childhelp National Child Abuse Hotline at 1-800-4-A-Child (1-800-422-4453) or contact their live chat services.
Venables began running afoul of the law in 2008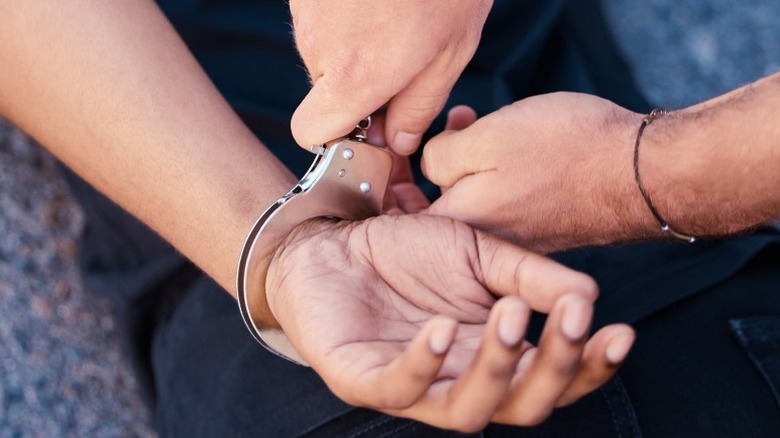 PeopleImages.com - Yuri A/Shutterstock
Jon Venables' first brush with police after his release was in 2008. He was cited for taking part in a drunken brawl at a pub but later claimed he was acting in self-defense. The Sun reports that he was only given a warning for this infraction. Later that year, he was arrested for possession of a small amount of cocaine.
A bar squabble and a petty drug offense would soon prove to be the least of Venables' legal woes. In 2010, he was arrested for downloading images of child abuse. For this offense, he was sent back to prison for two years. This would not be the only time that Venables was to be caught with disturbing images of minors. In 2017, he was busted again for downloading and distributing child pornography. The court sentenced him to 40 months in prison later in 2018. After delays getting in front of the parole board, Venables is still awaiting a potential release. He's scheduled to have his case reviewed in early 2023.
Both Venables and his childhood accomplice have been granted "lifelong anonymity." This means that if their identities are ever compromised, the British government would be forced to forge new ones. For Robert Thompson, this hasn't been an issue at all. Venables, however, is estimated to have cost the British government $5 million euros from his multiple criminal issues and identity changes. He's revealed his true name to friends on several occasions and to fellow inmates while incarcerated in 2010 (per The Guardian).
If you or someone you know may be the victim of child abuse, please contact the Childhelp National Child Abuse Hotline at 1-800-4-A-Child (1-800-422-4453) or contact their live chat services.
'Don't bother applying'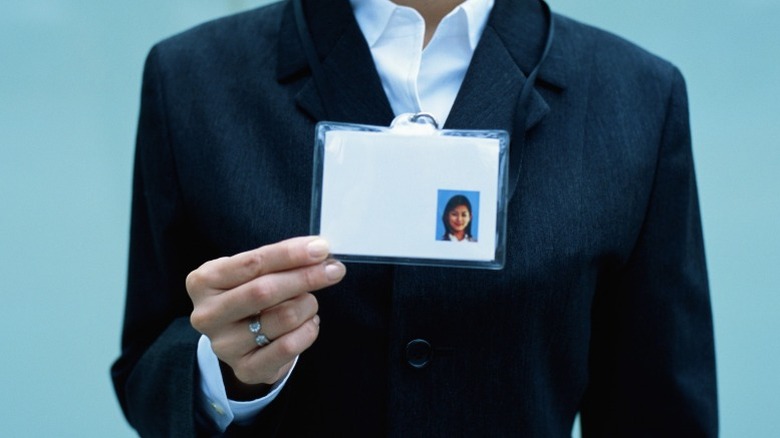 Hitoshi Nishimura/Getty Images
While Jon Venables began serving out his 40-month sentence in 2019, British authorities began to debate where to release the problematic convict after he is paroled. According to The New Zealand Herald, the mounting costs of "legal battles to keep his name a secret" sparked the conversation. One official said the thought was that it would cost less money to ship Venables out of the country upon his release than it would be to keep changing his identity.
Several nations were considered as possibilities for a new home for Venables post-release. Canada seems the most likely location, but British authorities have also weighed in about Australia or New Zealand. When New Zealand Prime Minister Jacinda Ardern got wind that her country was being considered, it did not bode well with the elected leader. During a June 24, 2019 press conference, Ardern commented (per the Independent), "My advice would be: don't bother applying."
The source went on to note that due to the nature of Venables's many offenses, he would have to be granted an exemption under New Zealand immigration laws. But with that stern warning from the country's highest executive, Venables probably shouldn't be considering a diet of kiwi any time soon.