Nirvana's Debut Album Cost Less Than $700 To Produce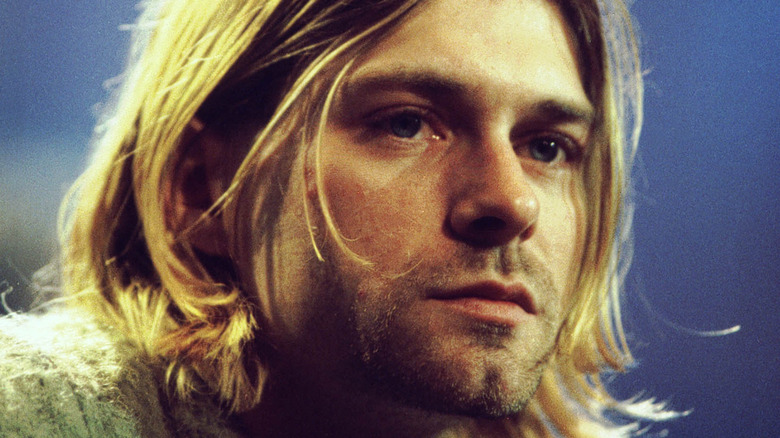 Frank Micelotta Archive/Getty Images
To many members of Gen X, Nirvana spoke for their generation. When Kurt Cobain sang, "Here we are now, entertain us" in "Smells Like Teen Spirit," he could have been any alienated slacker born between 1965 and 1980, raised on primitive computer games and MTV, and coming of age in the late '80s to mid-'90s, per Britannica's description of the generation. 
Launched in Aberdeen, Washington in 1987, Nirvana's story took a tragic turn in April 1994 when Cobain returned to Seattle from a European tour and died by suicide, according to Britannica. But in between those two dates, bandmates Cobain, Krist Novoselic, and Dave Grohl would achieve global rock stardom and lead a musical movement, alternative rock, a.k.a. grunge, to cultural ascendance.
At the time they were gearing up to record their debut album, Cobain, Novoselic, and Dale Crover from The Melvins, who was temporarily serving as their drummer, started asking around the Seattle music scene about producers, per Far Out Magazine. One name kept coming up: Jack Endino. Now, Endino was well-known in town for helping promising young musicians. But Cobain's band, which did not at that stage have a name, was not exactly flush; this was around the time when Cobain was working as a janitor at his old high school, according to Far Out.
A marathon recording session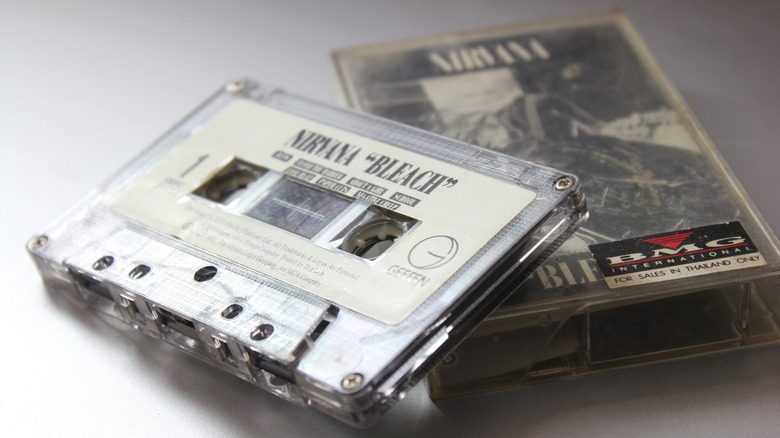 Birch Photographer/Shutterstock
Endino told The Skinny in 2009 that one day, out of the blue, he heard from Cobain. "He says, 'Hi, my name's Kurt, I've got some songs I want to record, the band doesn't have a name yet and we've got the drummer from The Melvins helping us out just for the session, we want to come up and do an afternoon, record some songs really fast,'" Endino recalled. "What gave it credibility for me was that they had Dale Crover helping them out, which assured me that it must at least be pretty good." 
So in January 1988, the trio showed up at Endino's studio. They charged in and cranked out 10 songs in the course of an afternoon, per The Skinny. It might not have been flawless music, but it was enough for a demo that Endino sent to Sub Pop Records as well as to a journalist he was dating at the time.
Sub Pop bit, and by June 1989, the label had released Nirvana's debut album, "Bleach," featuring two of the songs from that marathon recording session at Endino's place. In the end, the time in Endino's studio cost the band a grand total of $606.17, according to Michael Azerrad's "Come As You Are: The Story of Nirvana" (via Far Out) Not bad for a demo that made possible an album which went platinum and eventually sold more than 1.7 million copies, per Loudwire.
Back to basics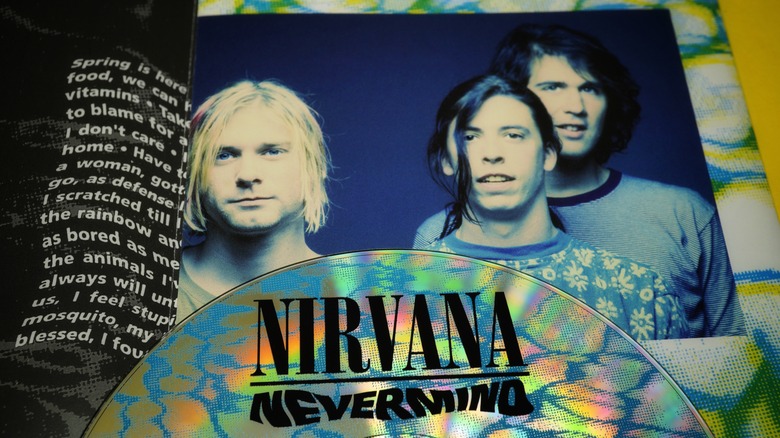 Stefano Chiacchiarini '74/Shutterstock
But "Bleach" had sold less than half that number of copies before "Nevermind," Nirvana's second album and the one that propelled them into the mainstream, came out. And indeed, Endino told The Skinny that the debut "would just have been another one of those cool indie records on my discography — just another grunge record that I did 20 years ago" if not for the band's subsequent effort.
"The 'Bleach' CD suffered because it was half as loud as modern CDs are now," Endino said. "When you hear it on your iPod you have to turn the volume up. We recently gave it to George Marino who had remastered Led Zeppelin's back catalogue and he understood it, he wasn't going to make it sound like System of a Down. He didn't slam it against the wall; he followed the doctors' motto: First, do no harm. But Krist insisted on turning up the bass a little bit."
For his part, Cobain later said that the band stopped playing some songs off "Bleach" because they were "boring," but he counted "Love Buzz" as "our best song as far as I'm concerned," according to "Kurt Cobain: The Last Interview and Other Conversations." Along similar lines, Endino claimed Cobain had wanted to get back to a stripped-down sound after "Nevermind," which he considered too "pretty and slick." What Nirvana could have done had Kurt Cobain lived remains a matter of speculation, but grunge fans everywhere have kept the band's legacy alive to this day.