What Happened To The Toy Box Killers' Daughter Glenda?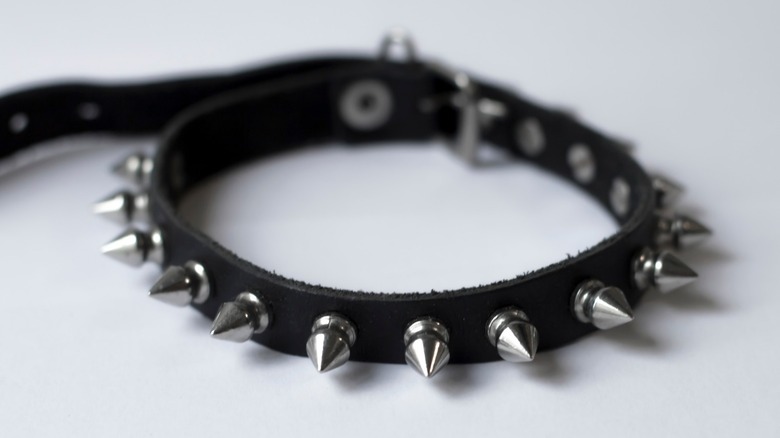 Tatiana Ivleva/Shutterstock
The following article includes sexual assault and murder.
On a March day in 1999, 22-year-old Cynthia Jaramillo (née Vigil) was frantically pounding on the door of a New Mexico mobile home, begging for help. Clad in only a dog collar and a chain, she had just made a daring daylight escape from a home where she had been captive for the last three days. In that period, she was beaten, sexually assaulted, and mercilessly taunted about her impending death. 
When police arrived to assist the frantic woman, they heard her tale of terror. She had been abducted by a man named David Parker Ray, who had cuffed her while posing as a police officer (via The Albuquerque Journal). She was taken to the home that Ray shared with his girlfriend and accomplice, Cynthia Hendy, where Jaramillo was brutalized before managing to flee.
Ray would become known as "The Toy Box Killer." When investigators searched his property, they uncovered various torture devices, consistent with Jaramillo's statements, and a disturbing tape Ray played for victims. They also discovered a box truck that Ray had converted into a torture chamber. All That's Interesting reveals that this makeshift dungeon contained a "gynecologist-type table," used for laying out his prey. There were also a variety of whips, chains, saws, and other devices meant to inflict suffering, alongside a sizable collection of sex toys. Police estimated that Ray had murdered dozens of women over the years with help from Hendy and, on at least one occasion, his daughter.
Ray's daughter brought him at least one victim
J33p3l2/Getty Images
One night in 1996, Kelli Garrett had a fight with her husband. Rather than stay home, she went out, playing pool at a local bar with her friend Glenda Jean "Jesse" Ray. What Garrett didn't realize at the time was that Jesse had an ulterior motive. Jesse Ray was the daughter of David Parker Ray and was about to offer up her friend to her father's sadistic desires.
It's believed that Jesse dosed Garrett's beer with a tranquilizer, according to All That's Interesting. Once she was subdued, Garrett was led back to Jesse's father's trailer. She was held captive for two days. Ray used a cocktail of drugs to keep Garrett disoriented. When Ray released Garrett he slit her throat and left her by the side of the road. Amazingly, she survived. Initially, neither the police nor her husband believed her. Her husband thought that Kelli had gone on a drinking binge and cheated on him, and he soon filed for divorce. Her memory of the previous days had been severely damaged by Ray's drug cocktail, so she never went to the police.
After Ray's arrest for the torture and assault of Cynthia Jaramillo, police discovered evidence that he had other victims. Among that evidence was a videotape documenting the assault of a woman police could not identify. After releasing stills of the video to the public, Garrett was recognized as a victim of The Toybox Killer.
Jesse Ray was sentenced to prison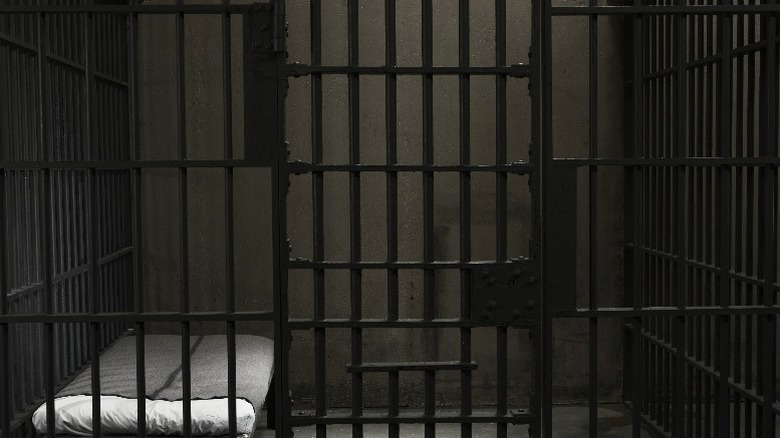 Darrin Klimek/Getty Images
From interviews with Cynthia Hendy and the contents of David Parker Ray's journals, police surmised that Ray had upwards of 50 victims, but without any bodies or a confession, they couldn't charge him with murder. However, they did have more than enough evidence to send Ray away for the rest of his life. Testimony from Cynthia Jaramillo and Kelli Garrett was enough to earn him 223 years behind bars. He died from a heart attack less than a year later. Hendy was sentenced to 36 years and was released in 2019 after serving 20 years.
Ray ultimately pled guilty to the myriad of charges against him to spare his daughter a lengthy sentence. As a result of a deal with prosecutors, Jesse Ray was handed a two-and-a-half-year sentence with five years probation for her role in abducting Garrett (via The San Diego Union-Tribune). 
Jesse Ray may have dodged a murder charge as well. A friend of Jesse's named Dennis Yancy was convicted for the 1999 strangulation death of Marie Parker (per KRQE News). Yancy claimed that David Parker Ray took photos of Parker being assaulted and alleged that Ray and his daughter were involved in the murder. Though investigators could place Ray at the assault, it was never proven that he or Jesse Ray was responsible for Parker's death. Jesse Ray's whereabouts today are unknown.
If you or anyone you know has been a victim of sexual assault, help is available. Visit the Rape, Abuse & Incest National Network website or contact RAINN's National Helpline at 1-800-656-HOPE (4673).