Before David Gilmour, Pink Floyd Tried To Recruit Another Guitar Legend To Join The Band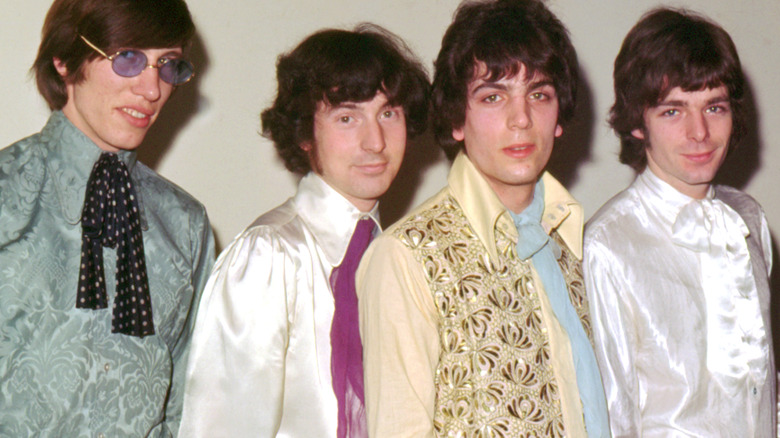 Michael Ochs Archives/Getty Images
Despite releasing their debut album all the way back in 1967 (per The Current), Pink Floyd has remained a world-renowned rock band. The cover art for their albums — especially the prism logo on "The Dark Side of the Moon" album — is instantly recognizable on merchandise from pins to t-shirts. Some fans even have tattoos in homage to the band, like Evan Rachel Wood's back tattoo with lyrics from "Shine on You Crazy Diamond."
Over the decades, Pink Floyd has sold nearly 170 million records spread over their 15 studio albums, which is around seven million more than the Beatles (per Chart Masters). Pink Floyd has undergone a few lineup changes over the decades as well. One of the most well-known changes was the exit of founding member Syd Barrett. According to Audacy, Barrett's drug use combined with anxiety brought on by the band's rapid ascent to fame caused a mental breakdown. His increasing unreliability led to Pink Floyd's decision to remove him from the group.
Pink Floyd considered Jeff Beck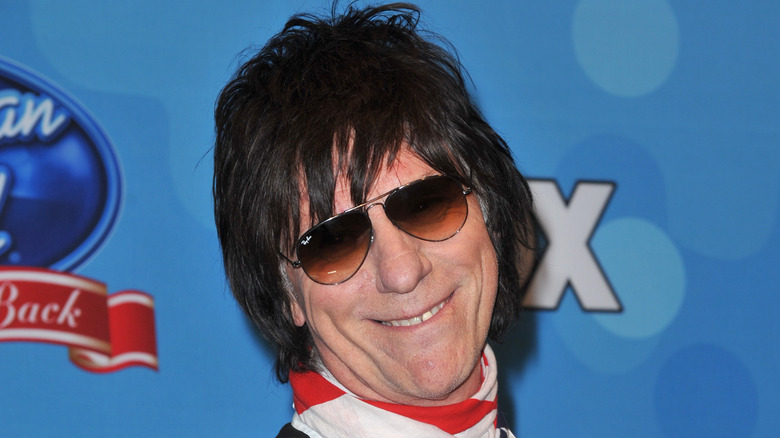 Jaguar PS/Shutterstock
With the absence of Syd Barrett, Pink Floyd needed a new guitar player and singer. David Gilmour joined the band in 1967. Though he released solo albums and worked with other artists throughout the 1970s such as Sutherland Brothers and Kate Bush, he sang and played guitar on Pink Floyd's albums during the 1970s and 1980s. Gilmour toured and recorded with Pink Floyd until 1994 (per Encyclopedia).
Gilmour was part of Pink Floyd during the recording and release of most of the band's albums. But according to Far Out Magazine, he may not have been their first choice when it came time to replace Barrett. The remaining members after Barrett's firing actually had their eyes on Jeff Beck as their new member. Gilmour confirmed this to MOJO, but believes that Beck would not have lasted very long in the group. "I suspect Jeff would have left after six months. I don't think the compromises that one has to make to be in a group ... I don't think Jeff is that interested in compromise."
Roger Waters later collaborated with Jeff Beck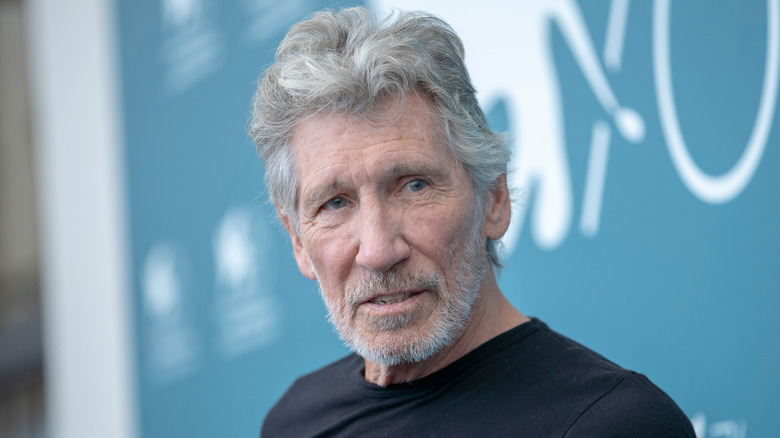 Denis Makarenko/Shutterstock
David Gilmour's theory that Jeff Beck would not have enjoyed making compromises in a band is ironic given the arguments between Gilmour and Roger Waters before and after Waters quit the band. On Absolute Radio (via YouTube), Waters explained a major disagreement regarding the rhythm track on "Comfortably Numb." Waters loved it, but Gilmour said it was not "precise enough." Still, they did reach a compromise. However, after Waters quit, he sued the remaining members (Gilmour, Richard Wright, and Nick Mason) when they wanted to keep using the Pink Floyd name without him, but he was unsuccessful (per Best Classic Bands).
Another ironic occurrence came when Waters released "Amused to Death" in 1992. The album featured none other than Jeff Beck on guitar. "Amused to Death" includes a duet with Don Henley as well (per Ultimate Classic Rock). Clearly Waters has no issue with collaborations — unless it is with former members of Pink Floyd. According to Encyclopedia, the only reunion between Waters and the rest of Pink Floyd was at Live 8 for a one-time performance in 2005.