Serial Killer Egidius Schiffer's Last Victim Ended Up Being Himself In A Bizarre Electrical Accident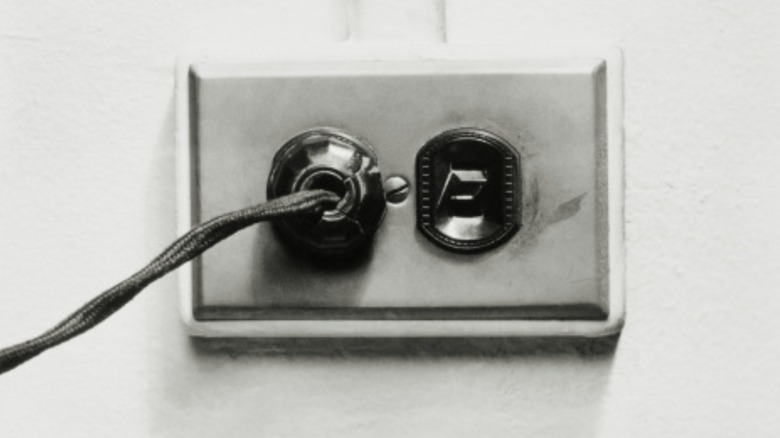 Archive Holdings Inc./Getty Images
Egidius Schiffer terrorized the German city of Aachen throughout most of the 1980s, killing at least five women and young girls who were unfortunate enough to be lured to their deaths by this cunning predator (via Oxygen). Schiffer's last victim was killed in 1990, and a combination of sheer luck and forensic science led to his arrest in 2007. While trying to steal scrap metal, he was caught by the police. Perhaps thinking investigators couldn't link him to his previous crimes, he thought it would be okay to offer up a sample of his DNA. 
It didn't take long for authorities to use this sample to link Schiffer to five unsolved murders in the Aachen area (via The Times of London). Beginning with his first victim in 1983, Schiffer would lie in wait for his prey as they left clubs late in the evening and lure them into his vehicle. Of the five known victims, he was proven to have sexually assaulted three of them. In 2008, a German court found Schiffer guilty of murder and sentenced him to prison. Like the majority of serial killers who are caught, Schiffer died while locked away from the public. But instead of facing the executioner or withering away and dying of old age after a lengthy sentence, Schiffer departed this world in perhaps the most unusual way ever to claim the life of a killer. 
If you or anyone you know has been a victim of sexual assault, help is available. Visit the Rape, Abuse & Incest National Network website or contact RAINN's National Helpline at 1-800-656-HOPE (4673).
Schiffer's body was found connected to an electrical cord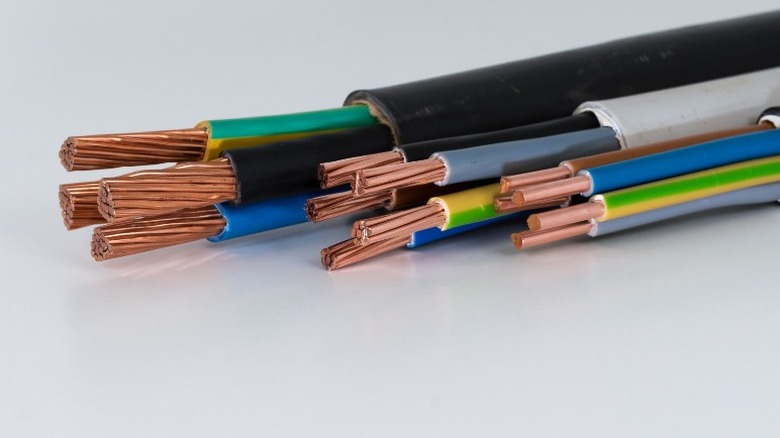 Mirko Graul/Shutterstock
A decade after he was sentenced to prison in 2008, Egidius Schiffer's lifeless body was discovered by corrections officers at Bochum prison (per Metro). His official cause of death would later be ruled to be from cardiac arrest. Nothing unusual about that, in and of itself. A heart giving out is a pretty common way to go.
What makes Schiffer's death so bizarre is the cause of the fatal heart attack. When he was found, an electrical cord was connected to various body parts and left plugged into the wall. Using the cord from the lamp in his cell, prison spokeswoman Candida Tunkel said that Schiffer "wound it around his nipples and his penis and stuck the end in a power socket." The surge of electricity proved to be more than Schiffer's heart could handle, killing the convicted murderer and rapist. Despite the odd circumstances, an investigation into Schiffer's death ruled that it was neither foul play nor suicide.
Schiffer may have been an electrophile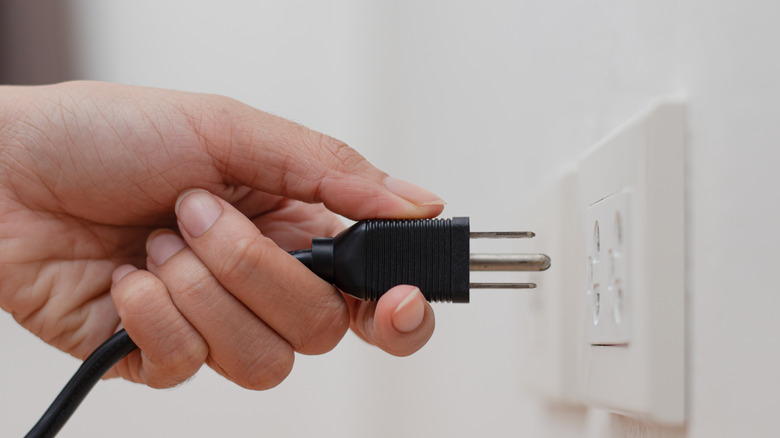 NAN2535/Shutterstock
Egidius Schiffer revealed some interesting details about himself during his confession to police following his 2007 arrest. Investigation Discovery reports that Schiffer told police that he was "sadomasochistic and he thought being locked up in prison a turn-on." This certainly fits the auto-erotic positioning of his body when he suffered the fatal heart attack. 
Schiffer might very well have had a fetish known as electrophilia. Psychology Today reports that though this fetish is extremely rare, it has nonetheless claimed the lives of more than a handful of people. The source notes that the Journal of Forensic Science concluded that between 1954 and 2004, peer-reviewed papers referenced more than 400 deaths from various autoerotic adventures. Of those deaths, 3.7% involved a misadventure with electricity.
All That's Interesting illustrates one of the reasons that many forms of autoerotic activity can be so dangerous. Schiffer was confined to a solitary cell when he died. His death went unnoticed for hours, but when he was found, the electrical current was still flowing from the outlet into his body.