What Happened To Serial Killer Robert Hansen's Children?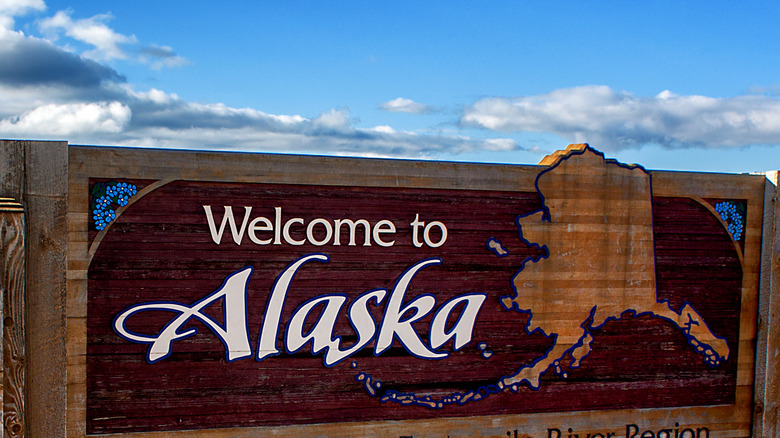 Ingo70/Shutterstock
When Robert Hansen was arrested in 1983, it would soon be revealed that this mild-mannered Alaskan baker was responsible for the deaths of as many as 17 young women in the Last Frontier. For more than a decade, Hansen had been luring sex workers into his vehicle or home with the promise of an easy transaction. As soon as they let their guard down, Hansen would attack, brutally sexually assaulting them before finally killing them (per Anchorage Daily News). What makes Hansen seem even more grisly than other serial killers was the way that many of his victims were murdered. Hansen would force some of these women into the small plane that he owned and fly them to a remote location in the Alaskan wilderness. Once there, he would turn them loose and begin a human hunting expedition. 
After one teenage victim was able to escape, authorities were able to learn her abductor's identity. Though she named Hansen as the man who held her captive and sexually assaulted her, it wasn't until a more thorough investigation was completed that Hansen was formally charged with crimes. After executing a search warrant, authorities found items in Hansen's home that belonged to other missing women from the area. This would already be enough to charge him with murder. But police also found an aviation map Hansen had marked with various X's, later revealed to be his kill map (via Murderpedia).
Aside from a few brushes with the law, Hansen led a fairly ordinary life. He had been married twice, and fathered children.
Hansen was married twice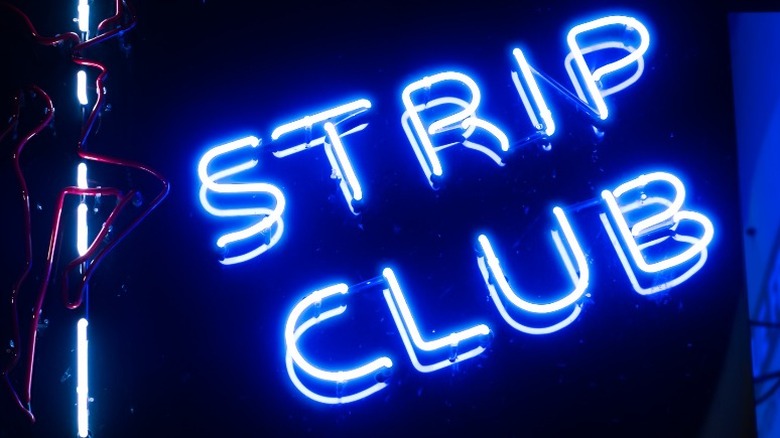 Konstantin T./Getty Images
Hansen was first married in his native Iowa when he was in his early 20s (via The Cinemaholic). This wedded bliss was short-lived, however. His bride left him after six months when Hansen was put in prison for setting fire to the local school district's bus barns. This brief union did not produce any children.
After his release 20 months later, Hansen worked at putting his life back in order. He met his second wife, Darla, shortly after his parole. Wanting to get a fresh start, the newlywed couple migrated to Alaska in 1967 (per the New York Daily News). Hansen and Darla set down roots. Hansen opened a bakery and learned how to fly the small plane that he purchased. Darla earned a living for the household as well, teaching children with disabilities. The couple went on to have two children. Though both Hansen and his wife earned respectable incomes, it would be revealed that it was Darla who was supporting the household. The money Hansen generated from his bakery went elsewhere. 
Hansen would frequent the strip clubs in the area. He also paid visits to various sex workers, two of whom filed complaints to the police about Hansen and his strange and terrifying behaviors. These reports went nowhere, however (via the New York Daily News). No one knew Hansen was abducting some of these women and killing them for sport. When he pleaded guilty and received a 461-year prison sentence in 1984, Darla divorced him. 
Darla had to move away from her home in Alaska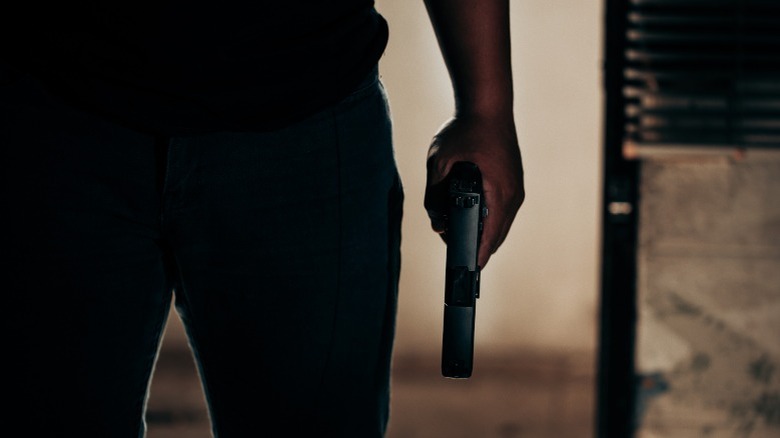 Tanawit Sabprasan/Getty Images
Imagine finding out that your husband is a ruthless serial rapist and murderer. After divorcing Robert, Darla was faced with a choice. She and her young children could remain in their home, or they could seek refuge elsewhere. After her children endured relentless bullying at school, she decided that her best path led out of Alaska (via The Cinemaholic). Darla fled the state to Arkansas, where she had family. 
Leland Hale and Walter Gilmour co-authored the 1991 book "Butcher, Baker: The True Account of an Alaskan Serial Killer," chronicling the life and crimes of Robert Hansen. On a 2017 blog post, Hale revealed that he had attempted to contact Hansen's now adult children, but was unsuccessful. A reader replied to the blog, claiming to have been roommates with Hansen's daughter in the early 1990s, but this has yet to be substantiated. It would seem as though Hansen's children want their privacy respected, and who could blame them? While their exact whereabouts are unknown to the public, it's suspected that they still live in the Midwest. 
Robert Hansen died at the age of 75 in 2014, still safely behind bars (via the Anchorage Daily News). "Butcher, Baker" was adapted into the 2013 film "The Frozen Ground," starring Nicholas Cage, John Cusack, and Vanessa Hudgens (per IMDb).