Ray Ferritto's Motive For Murdering Mobster Danny Greene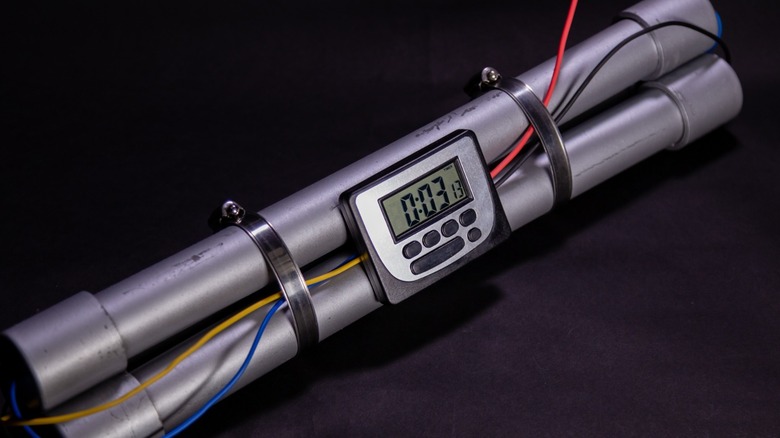 Images_by_kenny/Getty Images
Note: An earlier version of this article noted a car bomb was placed in Greene's car, but it was actually planted in a neighboring car. The article has been updated to reflect this fact.
Cleveland, Ohio mob boss Danny Greene, better known as "The Irishman," was killed when a bomb planted in his vehicle exploded on October 6, 1977 (per All That's Interesting). Greene made a name for himself in the city shortly after his enlistment in the Marine Corps ended and he began a career as a dock worker. Before long, he rose through the ranks and became the local International Longshoremen's Union president. His reputation for harsh rule preceded him, but the fruits of his labor paid off. Not only were the docks now free of criminal activity and a new destination for working-class families, but he also began receiving attention from organized crime bosses in and around Cleveland.
After being indicted on embezzlement charges in 1964, his career in the union was finished. But Greene's ability to clean up an area and have others do his bidding led him to a partnership with Jewish mob boss Shondor Birns, who hired Greene to settle territory disputes and collect money owed to the syndicate.
Greene became infatuated with using car bombs to eliminate competition. Perhaps his ego got the better of him, for he soon had a falling out with Birns and the heads of different Italian mob syndicates. After several failed attempts to kill Greene, he finally met his match with Ray Ferritto on a fateful fall day in 1977.
Ferritto was hired to take out the Irishman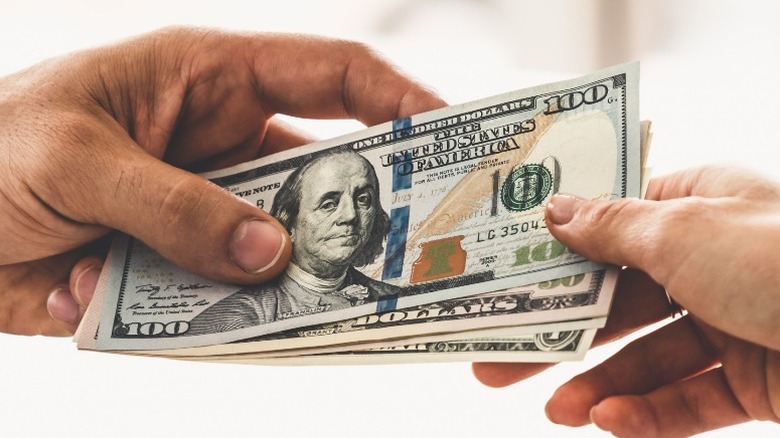 Nanostockk/Getty Images
Ray Ferritto was born in Erie, Pennsylvania (via the Associated Press). A life of petty crime eventually led to his employment with a mob syndicate in Los Angeles (a city that had a history of Hollywood celebs and the mob). It was here that Ferritto met mobsters with ties to Cleveland. Ferritto was recruited by Cleveland mob leaders to eliminate Danny Greene, something they had failed to do themselves. 
Greene was becoming a huge problem in Cleveland. He had organized other local Irish-Americans into a group he called the Celtic Club, and they began carrying out his orders (per All That's Interesting). After Greene's former partner Shondor Birns died via car bomb, organized crime in Cleveland went on full alert (via WKYC News). His bombings were becoming more frequent, and the Celtic Club gained power with each explosion that rattled the city. On October 6, 1977, Ray Ferrito planted a bomb in a car next to where Greene's vehicle was parked while he visited a dentist. When he returned to his car, the bomb was remotely detonated, and it killed Greene instantly (via Cleveland Magazine). The Irish bomber had fallen victim to a bomb.
As luck would have it, the daughter of a local police officer caught sight of Ferritto and sketched his face. After showing it around to detectives, one of them was able to recognize the drawn face as Ferritto. Ferritto was arrested. When no one from the syndicate that hired him made contact, he opted for an unusual and potentially dangerous course of action — he decided to rat on his fellow mobsters.
Ferritto was admitted into the Federal Witness Protection Program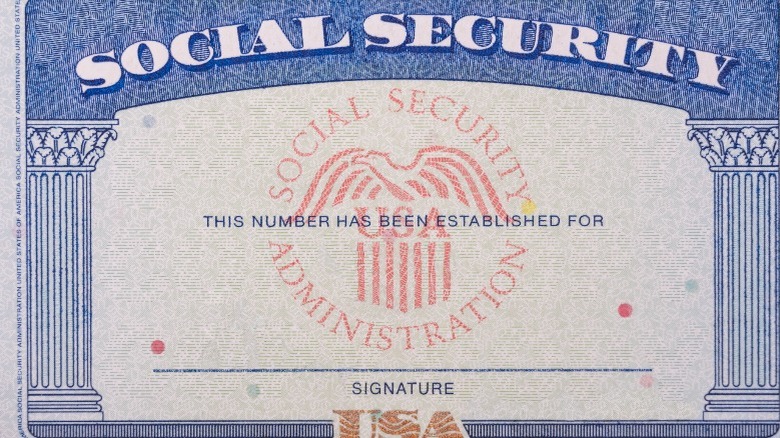 Steve Heap/Shutterstock
Ray Ferritto was put on the stand and sang like a canary. With his testimony, authorities were able to convict two mafia leaders (per WKYC News). In exchange for his testimony, Ferritto was admitted into the Federal Witness Protection Program (via MSN). His time in this program was brief, however. Ferritto only lived under his new identity for a year before abandoning it and returning home to Pennsylvania.
He wasn't able to keep his nose clean for long, either. In 1992, Ferritto was convicted of criminal conspiracy and sentenced to prison for a minimum of six months, according to the 1992 Pennsylvania Crime Commission Report. 
According to his obituary, Greene relocated from Pennsylvania to Florida in 2000 to retire. He lived there with his wife until he died in 2004 (via the Associated Press). Though he died of natural causes, his wife told the press that he always believed that he would leave this world because of a violent act. "He always said, 'When you live by the sword, you die by the sword,'" she said. "He always expected something to happen. It never did." It seems he spent his life expecting someone to kill him just like he killed Danny Greene.
Ferritto's character was played by Robert Davi in the 2011 film "Kill the Irishman" (per IMDb). The film also stars Ray Stevenson as Greene, Christopher Walken as Shondor Birns, and Vincent D'Onofrio as John Nardi.