Who Was Cher's Mother, Georgia Holt?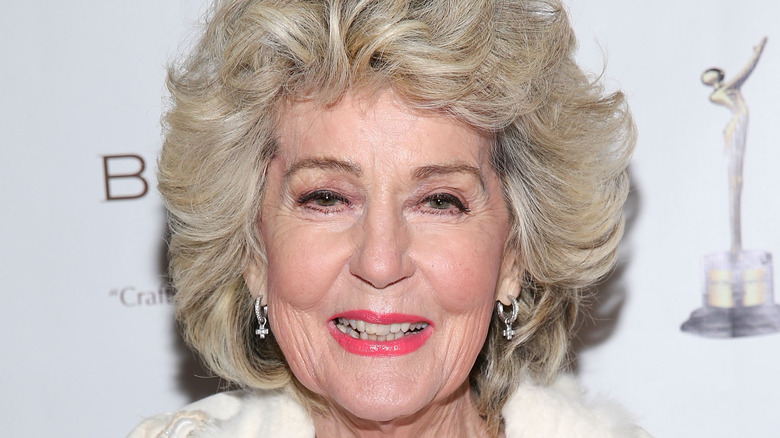 Imeh Akpanudosen/Getty Images
On December 11, 2022, Cher posted a simple tweet with a profound message. "Mom is gone," she wrote on Twitter with a sad, pensive face emoji. Cher did not provide any further information about the death of her mother, Georgia Holt, including when she died or the cause of death. Her spokeswoman Liz Rosenberg confirmed the news, per The Washington Post. In early September 2022, Cher posted on Twitter that Holt had been released from the hospital for pneumonia and had been dealing with recurring illness. Holt was 96 years old. Following news of her death, tributes poured in from fans and celebrities. Hillary Clinton replied to Cher on Twitter: "So sorry for your loss, my friend. Sending you all the (love) in the world."
Holt was born Jackie Jean Crouch in 1926 in Kensett, Arkansas to Lynda Inez Gulley, who was just 13 years old, and Roy Malloy Crouch, a 21-year-old baker, per Vanity Fair. She was taught to sing and play guitar at an early age by her father, according to The Guardian. Her knack for entertaining led to her winning a number of talent and beauty competitions. By the time Holt was in her 20s, she moved to Los Angeles and began an acting career, per the New York Post. On television, she landed roles in shows that included "I Love Lucy" and "The Adventures of Ozzie and Harriet," per Deadline. On the big screen, she acted in films that included "A Life of Her Own" and "Grounds for Marriage."
Married life and motherhood were a struggle for Holt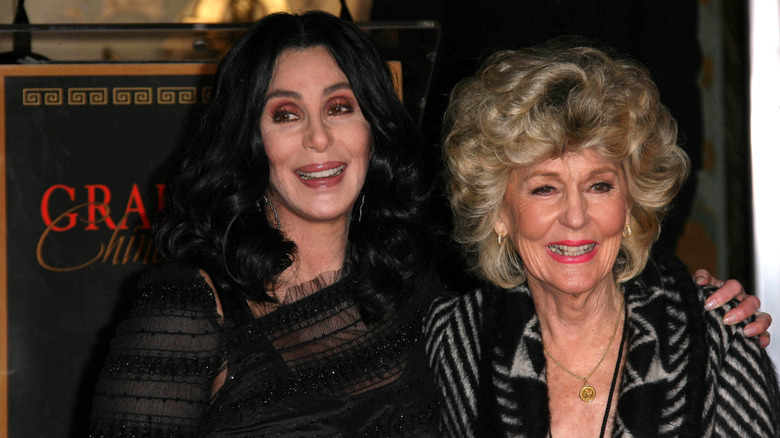 s_bukley/Shutterstock
Georgia Holt was married and divorced six times. That included twice to her first husband — and Cher's father — John Paul Sarkisian. Each time they were married (in 1946 and in 1965), they were divorced the next year. After their first marriage ended, Holt struggled financially and emotionally, eventually placing Cher in a Catholic orphanage so she could earn enough money to become financially sound enough to take care of her. Later, as a child and early teen, Holt would tell Cher, "'Honey, I want you to be somebody.' I didn't necessarily mean show business particularly," Holt told HuffPost. "I said 'I want you to be somebody' because if you come from the life that I had come from, the goal is to be somebody."
Holt later married actor John Southall, with whom she had her second child, actress Georganne. Cher said that growing up her mother was strict but mostly kept from giving any life guidance. "She never gave me and my sister advice because, truthfully, she knew we'd never take it," Cher told People in 2013. "Instead, we learned about life by listening to her talk about the things she did wrong and the things she did right." 
In 1961, Holt married bank manager Gilbert Hartmann LaPiere, who legally adopted her daughters, changing their last names to LaPiere. Per the The Guardian, Holt remained in a relationship with her last husband, Craig Spencer, until her death.
Cher honors her mother
In 2013, Holt was the center of attention in Cher's documentary special for Lifetime, called "Dear Mom, Love Cher." It was a deep dive into her mother's childhood, her marriages and divorces, her career, and what it was like raising two children. It was released in conjunction with Holt's debut country album ("Honky Tonk Woman"), which she recorded in the 1980s. Per Yahoo! News, the tapes had been lost for decades until Holt recovered them in the garage. That's when Cher had them remastered. The album and the special left a serious impression on Holt. "It is such a thrill. I just cried and I cried and I cried. I cried from the special, I cried from the album coming out after all these years," she told HuffPost.
With all the attention Holt received in 2013 from the special and from "Honky Tonk Woman," Holt was asked about her earlier career when she was beaten to the lead role by Marilyn Monroe in the 1950 film "The Asphalt Jungle." Was she regretful that she didn't get that job? 
"No, honey, I thought I was blessed that I didn't get it because I could never have been strong enough to have withstood all the things that you have to go through to be a star," Holt told HuffPost. She added: "At first I was disappointed but then afterwards, as I watched [Monroe's] career, I thought I was really lucky that I didn't get it."