Where Confessed Cannibal Jose Luis Calva Kept Human Remains In His Kitchen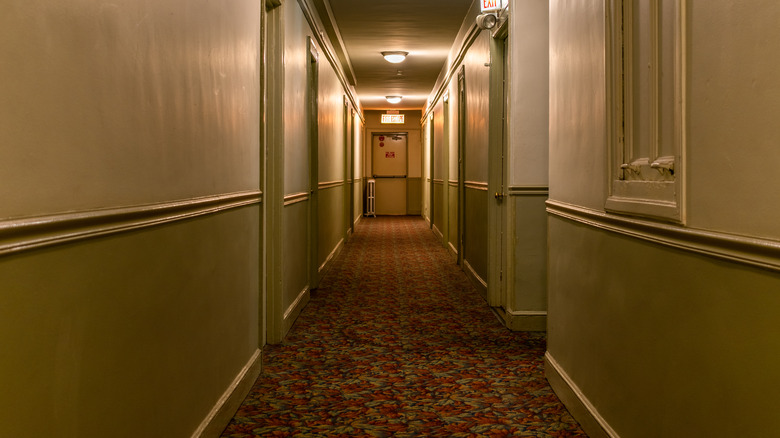 James Andrews1/Shutterstock
The following article includes references to murder, cannibalism, domestic abuse, child abuse, addiction, sexual assault, and suicide.
Jose Luis Calva Zepeda had a bad track record when it came to relationships with women. Calva was twice divorced and had two children with his first wife. His verbally abusive demeanor toward his brides broke his marriages apart, each time sending Calva into a downward spiral of drugs, alcohol, and depression.
He didn't necessarily luck out in the mother department, either. Until she threw him out of the house at age 12, Calva's mother was a domineering force in his life, and often a severely abusive one. Calva found work as a clown alongside his brother, who was earning money as a magician (via Medium). Even steady work and a bond with a sibling couldn't stave off the slow, alcoholic spiral Calva was riding down, however.
After his second divorce, Calva met Alejandra Galeana, a local woman who was employed at a pharmacy. The two dated for a while, but Galeana broke it off because of Calva's controlling nature. She might have thought it would be the last she'd hear from him, but she couldn't have been more wrong. One day in October 2007, Galeana didn't show up for her shift at work. When her employers became suspicious and reported her missing to the police, they started by interviewing her mother. She led authorities to the 40-year-old Calva. They continued their investigation by knocking on the door of Calva's Mexico City apartment. Inside, they made a horrendous discovery.
If you or someone you know is dealing with domestic abuse, you can call the National Domestic Violence Hotline at 1−800−799−7233. You can also find more information, resources, and support at their website.
Calva had human bones in a cereal box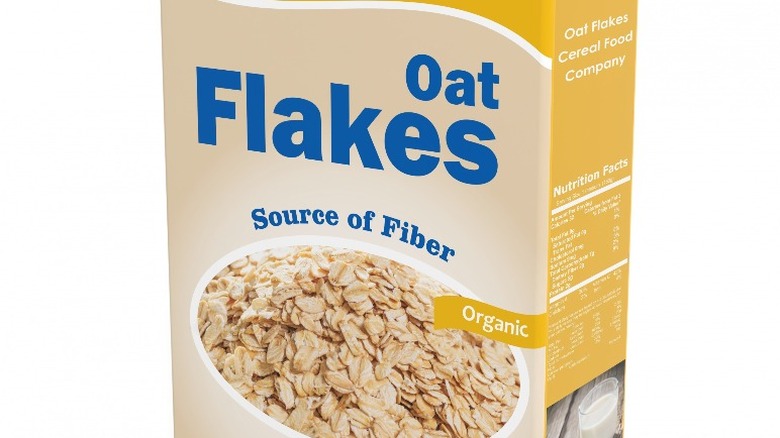 George Tsartsianidis/Getty Images
When police entered Calva's apartment, they were greeted by their suspect eating a bowl of suspicious-looking meat (per Medium). It turned out to be the flesh of Galeana, which he had seasoned with fresh lemon. La República reports that Calva tried to flee justice by jumping out of his second-story window, injuring himself in the process. Police quickly recaptured him. After searching his apartment, authorities discovered the body of Galeana stashed away in Calva's closet. She had been partially dismembered. 
When confronted by police with the evidence, Calva admitted that he was responsible for her death, though claimed it was an accident. He maintained that he was choking her, but did not intend to kill her. And he steadfastly denied eating her flesh but did not explain why she was missing part of her right arm and chunks of her leg.
A more thorough search by police would lead them to discover just where Calva had been hiding Galeana's body parts. In the refrigerator, they found chunks of human flesh. Her muscle tissue was also found in a frying pan on the stove. Investigators discovered human bones that showed evidence of being deep-fried in a cereal box. In a sick twist, police found an image of Sir Anthony Hopkins in character as Hannibal Lecter that Calva had edited to look like himself.
Calva would not live long behind bars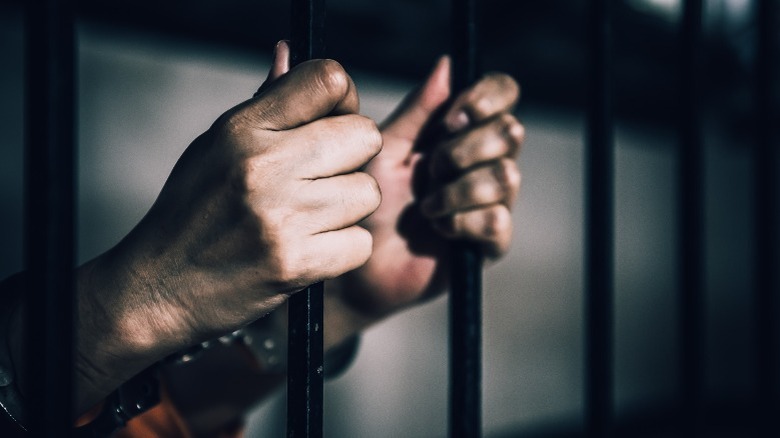 kittirat roekburi/Shutterstock
Calva was arrested and charged with murder. The police investigation continued and turned up more interesting pieces of evidence. An aspiring poet and author, Calva had left behind an unfinished work he had titled "Cannibal Instincts," meaning his dastardly acts toward Galeana seemed to be a self-fulfilling prophecy (per Serial Killer Calendar). The investigation also brought to light that in addition to alcohol, Calva had been using cocaine and clonazepam. 
Calva didn't remain in jail long. At his trial, he was sentenced to serve 84 years in prison, effectively a life sentence for the 40-year-old man. He wouldn't see the inside of a lockup for that long, however. He was found dead in his prison cell in December 2007, just two months after his initial arrest. Authorities officially ruled Calva's death to be suicide. 
Are there other victims of the "Cannibal Poet?" Some authorities in Mexico believe he could be responsible for as many as 10 more murders. But with their suspect dead, it's unlikely that the whole truth will ever be known.
If you or anyone you know needs help with addiction issues, help is available. Visit the Substance Abuse and Mental Health Services Administration website or contact SAMHSA's National Helpline at 1-800-662-HELP (4357).
If you or anyone you know has been a victim of sexual assault, help is available. Visit the Rape, Abuse & Incest National Network website or contact RAINN's National Helpline at 1-800-656-HOPE (4673).
If you or anyone you know is having suicidal thoughts, please call the National Suicide Prevention Lifeline​ by dialing 988 or by calling 1-800-273-TALK (8255)​.