Why The Winklevoss Twins Are Pinching Pennies Because Of Sam Bankman-Fried's FTX Collapse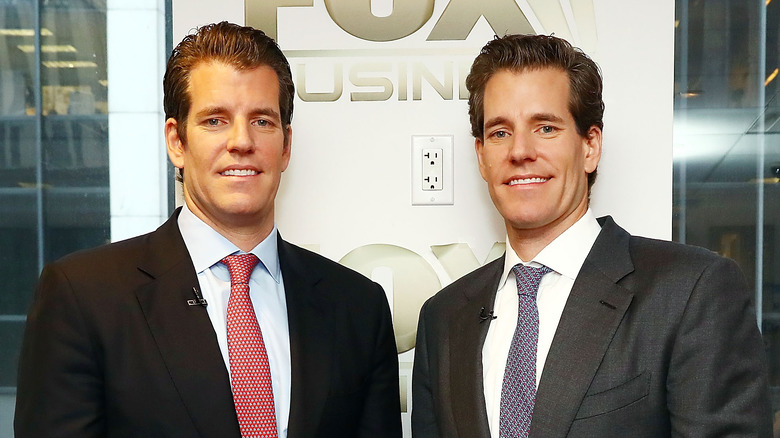 Astrid Stawiarz/Getty Images
The late 2022 collapse of Sam Bankman-Fried's FTX cryptocurrency exchange affected more than just the consumer-level crypto investor, as Bloomberg reports. The billionaire twin Winklevoss brothers, Tyler and Cameron (pictured), reached a legal settlement with Mark Zuckerberg over the idea for the industry-leading social media platform, Facebook, which they claimed was theirs. The siblings, now major players in crypto with their Gemini crypto platform, also lost vast amounts of money in the FTX catastrophe. As a result, certain Gemini customers found themselves caught in the middle, based on Forbes reporting.
Bankman-Fried's FTX, once valued at $32 billion, filed for bankruptcy in early November 2022, at which time consumers rushed to withdraw millions from the platform over the course of three days, according to Reuters. In one of the biggest failures so far in crypto history, Bankman-Fried resigned as CEO and was later arrested in the Bahamas. He was then extradited to the U.S. to face charges of fraud and money laundering, as Reuters writes. A Gemini lending partner reportedly had millions in an FTX trading account. With Bankman-Fried's popular exchange — once endorsed by celebrities like quarterback Tom Brady, among others (per CBS Sports) — now in shambles, the Winklevoss twins face billions of dollars in losses, as Bloomberg notes.
Gemini's Earn program held $700 million in consumer funds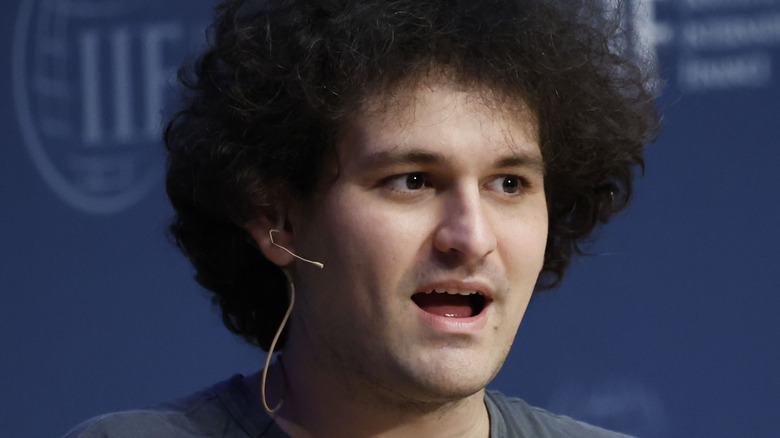 Bloomberg/Getty Images
As Business Insider India reports, when the Sam Bankman-Fried FTX bankruptcy struck, the Winklevoss Gemini Earn program, which helped consumer-level investors lend their crypto to institutional borrowers, carried an estimated $700 million in consumer funds. In the fallout from FTX, those funds were frozen. As news spread of the FTX calamity, Gemini rushed to assure consumers other aspects of their services were unaffected. The ripple effect of the FTX cratering was felt at Gemini through the Earn program's lending broker, Genesis Global Capital, LLC. Genesis reportedly had $175 million in an FTX trading account, and those funds were lost.
As news spread of the FTX situation and the likely aftershocks felt all throughout crypto, Cameron Winklevoss rushed to assure Gemini consumers on Twitter. In a series of Tweets, Winklevoss wrote that Gemini holds all customer funds 1:1 and that all money outside the Gemini Earn program was available to withdraw at any time. Winklevoss also tweeted that Genesis Global Capital, LLC., the lending partner of Gemini Earn, was the only link Gemini had to FTX (per Bloomberg). After Genesis Global Capital's $175 million FTX loss was announced, Genesis' parent company, Digital Currency Group, sought to save Genesis with a $140 million bailout (via Business Insider India).
The Winklevoss twins have now lost half their wealth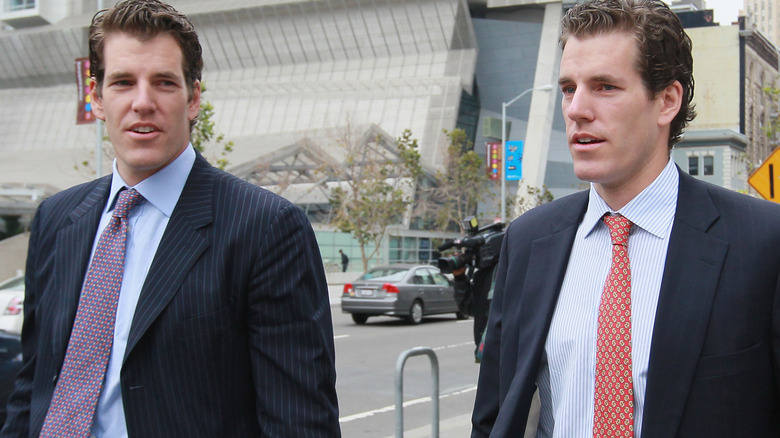 Justin Sullivan/Getty Images
Though only the Gemini Earn program was affected by the FTX bankruptcy and other aspects of the platform continued to operate, the Winklevoss twins have reportedly lost half their wealth, leaving each brother worth roughly $3 billion respectively, as Bloomberg writes. Genesis and its umbrella company, Digital Currency Group, now owe Gemini $900 million, based on Financial Times reporting. Because $700 million in consumer funds were frozen, both withdrawals and new loan approvals were paused as the Winklevoss twins and their company scrambled to recover. Digital Currency Group and Gemini have also reportedly made efforts to regain liquidity.
The FTX calamity has served as a wake-up call for crypto investors as popular currencies like Bitcoin and Ether also dropped in value by more than half. FTX headlines caused a rush in withdrawals across all industry crypto platforms and exchanges (per Bloomberg). One crypto entrepreneur, Changpeng "CZ" Zhao, of the Binance crypto exchange, hopes to seize the opportunity by creating a fund to help major crypto players like the Winklevoss twins, among others, get back on their feet. It may also take some time for consumer confidence to return in the crypto space, as the repercussions of the FTX failure affect other crypto platforms and lenders with behind-the-scenes links to Sam Bankman-Fried's company.