Why Joe Dimaggio Said He 'Didn't Care' If He Ever Went To Yankees Stadium Again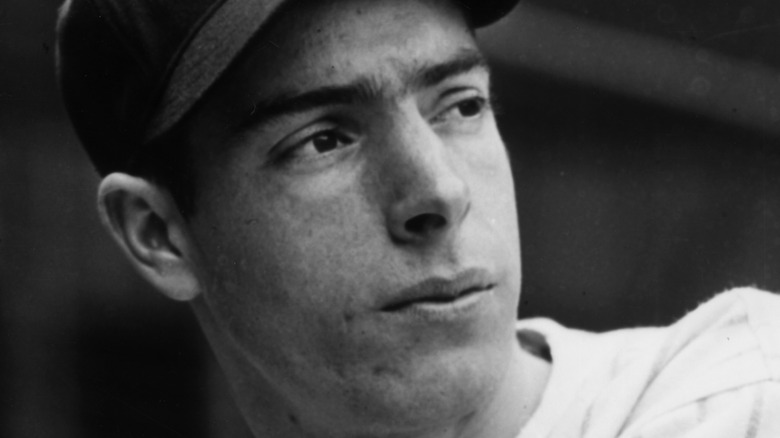 Photo File/Getty Images
Every sport has its legends. These are the people for whom natural talent, tireless training, sage advice, supportive coaches and a heaping helping of luck and good PR combine to make a true icon of an athlete.
Basketball has the likes of Shaquille O'Neal, who boasts a fortune of $400 million (per Celebrity Net Worth). Tennis has the legendary Williams sisters. In ice hockey, there's Wayne Gretzky, who achieved immortality as The Great One. At the 2022 FIFA World Cup in Qatar, Argentina coach Lionel Scaloni said of soccer star Lionel Messi, "I am honoured to be able to see him train. There is nothing left to say about Messi — it is a privilege to have him in this squad," according to the BBC. 
In the world of baseball, there are few superstars as fondly remembered as Joe DiMaggio of the New York Yankees. The legendary Joltin' Joe, however, didn't necessarily return the love when it came to revisiting his old stomping grounds.
An extraordinary career with the Yankees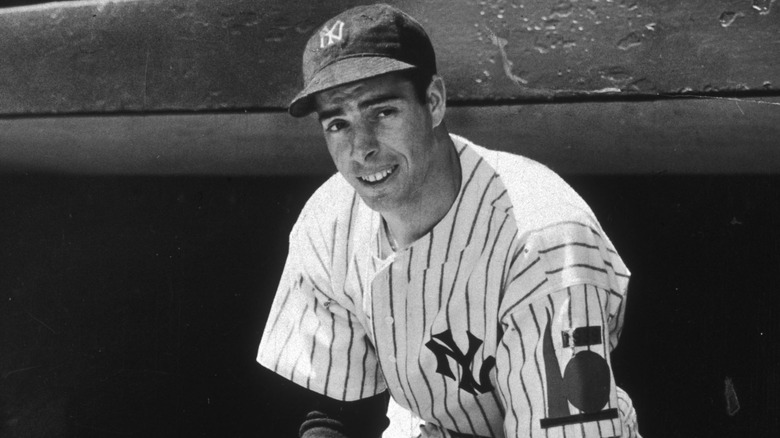 New York Times Co./Getty Images
DiMaggio, per Britannica, began his baseball career early. He was just 17 when he started playing for the San Francisco Seals. His great skill soon became evident, and it was only around five years later that he got his big break. As any baseball fan will attest, it was with the New York Yankees that DiMaggio cemented his place as one of the sport's true elite.
As his official website reports, his World Series appearance in his first year saw him play an invaluable part in the Yankees' fantastic performance. Against the New York Giants, he demonstrated his flair in various roles in the game, watched by President Roosevelt himself. By the time of his retirement in the early 1950s, the outlet goes on, the Yankees had won nine World Series, thanks in no small part to this extraordinary player.
Another of his enduring nicknames, "The Yankee Clipper," is a testament to just how pivotal he was to the team, and what a part of their history he was and remains. According to The New York Times, he was invited to throw the first ball of Game 1 at the World Series of October 1977. This was no surprise at all, for a former star of his stature. After a spot of bother at the stadium, however, he is said to have stated that he had no interest in ever going there again.
DiMaggio did eventually throw the first ball, later that World Series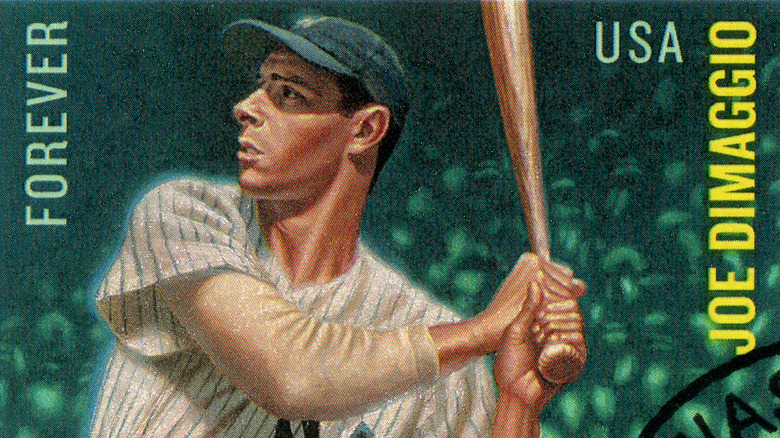 Olga Popova/Shutterstock
Per The New York Times, DiMaggio, unsurprisingly, expected some VIP tickets to give out. He had requested them from the New York Yankees and, per the newspaper, said tickets were indeed set aside for the former talent. Nothing new there, but the system seemed to break down somewhere along the line. After traveling to Yankee Stadium to pick up his tickets, it seems that DiMaggio didn't get them after all. George Steinbrenner of the Yankees told the newspaper that this was because assistant ticket director, Jerry Waring, who had them, could not be there to give them to Joltin' Joe. Why not? Because Waring had fallen asleep at the illustrious venue, exhausted, after arriving very early in the morning from a previous game.
"Joe, after waiting a while, left," Steinbrenner conceded, explaining that DiMaggio appeared just hours after Waring had. Declining to throw that much-ballyhooed first ball, The New York Times states, DiMaggio returned to his hotel and said, according to a friend, he would "watch the game from [his] room on television" instead. "I don't care if I ever go to the Stadium again," he reportedly added.
The hard feelings didn't seem to last, however. On October 18, 1977, DiMaggio agreed to throw the first pitch of the sixth game. "Yankees of today still in awe of the Clipper ... as a player and as a man," the commentator exclaimed as DiMaggio entered the field (via MLB on YouTube).