Why Meta Is Being Sued For The Death Of An Ethiopian Professor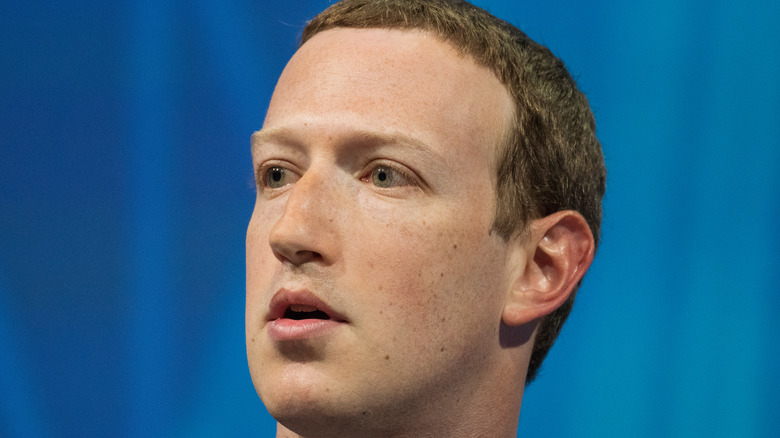 Frederic Legrand - COMEO/Shutterstock
In 2021, an Ethiopian chemistry professor named Meareg Amare was killed by individuals allegedly angered by hateful rhetoric shared on Facebook. That's according to a lawsuit filed in 2022 by Amare's son, Abrham Meareg Amare (via CNN Business). The suit was filed against Meta Platforms, Facebook's parent company, and the social media posts in question involved the years-long conflict in Ethiopia. The Ethiopian suit is the latest example of criticism levied at Meta's most well-known brand, Facebook, over hate speech, inadequate fact-checking, and misinformation shared on the worldwide social media platform, per Scientific American. Meta CEO, chairman, and controlling shareholder Mark Zuckerberg is pictured.
As CNN notes, a cease-fire between the Ethiopian government and the insurgent Tigray People's Liberation Front (TPLF) was called in November 2022. Prior to that, thousands of Ethiopians are believed to have died in the fighting, among other human rights violations, according to ReliefWeb data. At least 2.1 million Ethiopians have been displaced. Abrham's father, Meareg, was an ethnic Tigrayan, as Reuters reports. He received instances of violent and racist harassment on Facebook, which Meareg reported to the platform — but he got no response. Speaking to The Guardian, Meareg's son said, "If Facebook had just stopped the spread of hate and moderated posts properly, my father would still be alive."
Meareg was shot twice at close range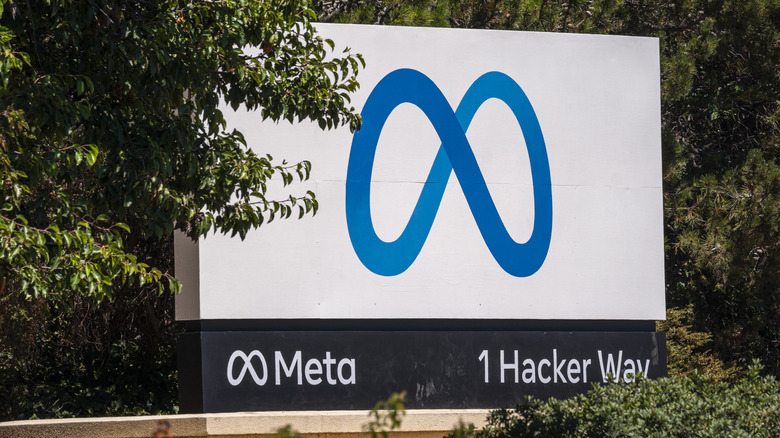 Bloomberg/Getty Images
As CNN Business goes on to note, Meareg Amare was followed home from his job at Bahir Dar University. As an ethnic Tigrayan, Meareg's assailants reportedly chanted "junta" during the attack before the professor was shot twice at close range. The men were reportedly motivated to commit the crime by Facebook posts that called for Tigrayan ethnic cleansing. Some of those posts included Meareg's picture and home address, according to the Amare family lawsuit. Meareg's attempts to contact Facebook on the matter were not returned until after the shooting took place. 
According to the Amare family complaint, Meta not only took no action against the content, but Facebook algorithms go so far as to boost dangerous posts of that nature to spur engagement and make money. The suit goes on to allege that Facebook moderators are understaffed in the area. The closest Facebook moderation center to Ethiopia is in Nairobi, as Reuters reports. The suit calls for Meta to adjust their algorithms to identify violent or hateful posts without them having to be reported. Referring to the Meta lawsuit, lawyer Mercy Mutemi representing the Amare family, said, "Not only does Facebook allow such content to be on the platform, they prioritize it."
The case is now in Kenya's highest court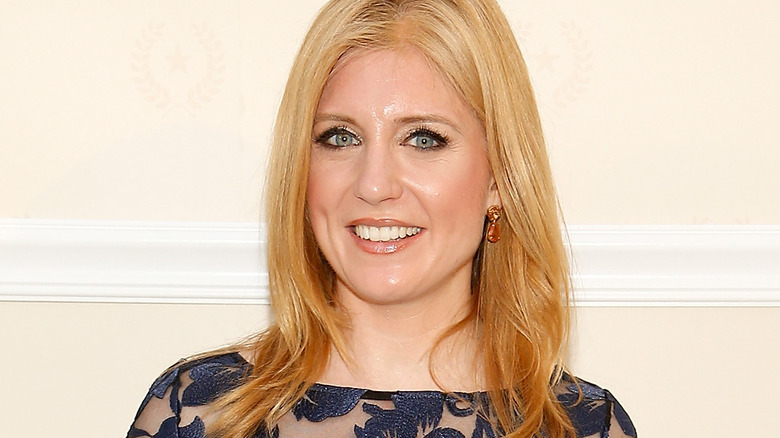 Paul Morigi/Getty Images
The Meareg Amare lawsuit against Meta is now in Kenya's High Court, according to CNN Business. The suit was filed in Kenya based on the location of the nearest Facebook content moderation facility. Other similar complaints have been brought against Facebook in other regions torn by fighting, such as Myanmar, Sri Lanka, and Indonesia. The terms of the legal filing ask Meta to establish a $1.6 billion restitution fund for victims of violence spurred by hate speech or misinformation on Meta platforms like Facebook and Instagram.
The complaint also calls for Meta to improve content moderation staffing levels at the Nairobi center, which covers the entirety of Southern Africa (via TIME). Speaking to Reuters, Meta spokesperson Erin McPike (pictured) said, "We invest heavily in teams and technology to help us find and remove this content. We employ staff with local knowledge and expertise and continue to develop our capabilities to catch violating content in the most widely spoken languages." Earlier in 2022, Meta did consider an independent human rights assessment of any potential role Meta platforms like Facebook and Instagram may have in spreading violence in Ethiopia, based on further reporting from Reuters.