Paul McCartney And John Lennon's Connection To AC/DC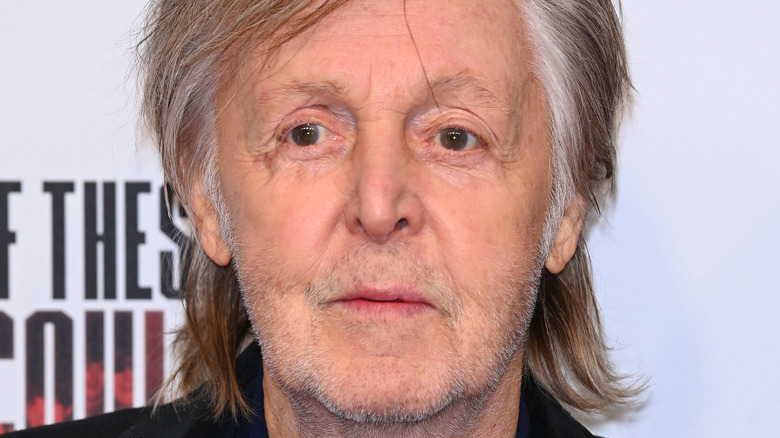 Joe Maher/Getty Images
In May 1963, William and Margaret Young left a Glasgow, Scotland slum with seven of their eight children, including George, Angus, and Malcolm, and moved to Sydney, Australia, to begin a new life, according to "AC/DC – The Early Years & Bon Scott." The boys would soon turn to music in their new homeland. But one brother, Alex, stayed behind in Scotland and eventually drifted down to London, where he would unknowingly become the connection between the Beatles and AC/DC.
By the late 1960s, the Beatles were making a lot of money and decided, in part for tax reasons, to launch Apple Corps, an umbrella company for their various projects. "It's a business concerning records, films, and electronics," John Lennon announced during a press conference in New York City in May 1968, according to NPR. The band released both its own music, beginning with the single "Hey Jude" in August 1968, and other artists' music as well. Apple Publishing was one of their early endeavors and this is where Alex Young comes into the picture.
John Lennon named Alex Young's band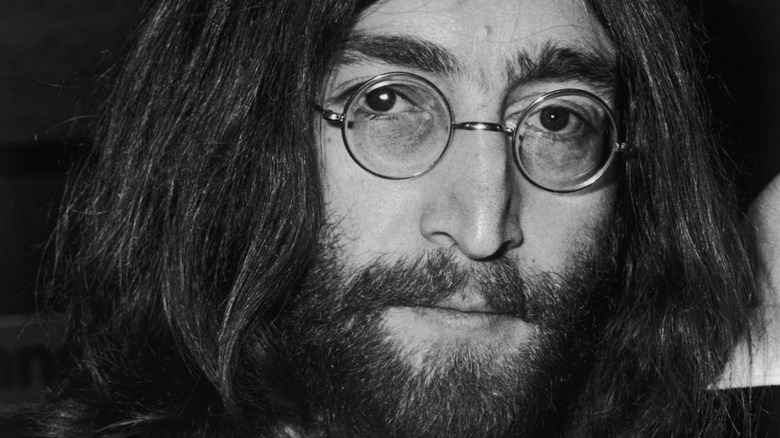 George Stroud/Getty Images
In December 1967, Alex Young, then going by the name George Alexander, was a bass player and singer living in London when he became the first songwriter signed to Apple Publishing, per "The Cambridge Companion to the Beatles." Terry Doran, who was the head of Apple Publishing, signed Young to a contract and helped build a psychedelic pop outfit around him. John Lennon named the band Grapefruit, after a book of poetry written by Yoko Ono, per Far Out Magazine.
John Lennon and Paul McCartney produced the band's second single, "Lullaby," in January 1968, per Far Out Magazine and "The Art And Music Of John Lennon." RCA released the band's first album, "Around Grapefruit." But things didn't go well. RCA dropped the band, as did Apple Publishing (but kept Alex Young's contract). The band's second album, "Deep Water," didn't do well and with that, the band split up in 1969, per Far Out Magazine.
Meanwhile, in Australia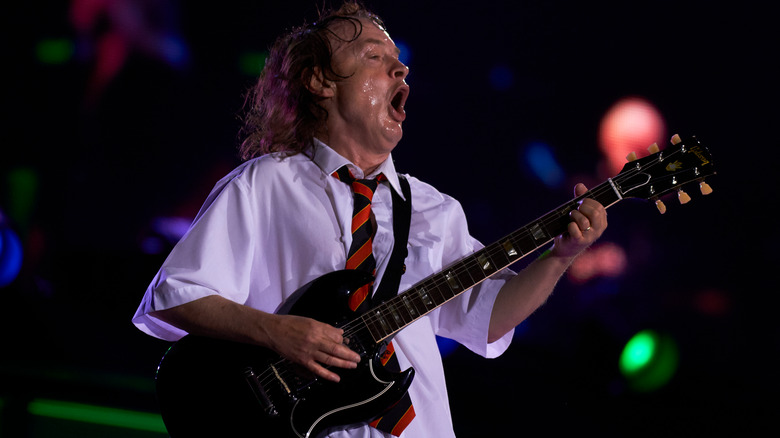 Photography Stock Ruiz/Shutterstock
Back in Australia, Alex Young's brother George was having better success as a guitarist with the band the Easybeats, which had an international hit in 1967 with "Friday on My Mind," before also breaking up in 1969, per Rolling Stone. George and the Easybeats' other guitarist, Harry Vanda, then became hugely successful record producers. Their biggest success came with AC/DC, the band founded by Alex and George's younger brothers, Angus and Malcolm, in 1973, per "AC/DC FAQ: All That's Left to Know About the World's True Rock 'n' Roll Band" and Rolling Stone.
While AC/DC rocketed to the top of the charts, Alex Young's time in the limelight faded. His siblings considered him " ... very talented. All the brothers thought so," Stevie Young — Angus and Malcolm's nephew, who is also member of AC/DC — told Jesse Fink for his book "The Youngs: The Brothers Who Built AC/DC." Alex Young apparently died in Germany in 1997, according to Grapefruit bandmate John Perry, per the book.