What Was The Final Song Jimi Hendrix Recorded Before His Death?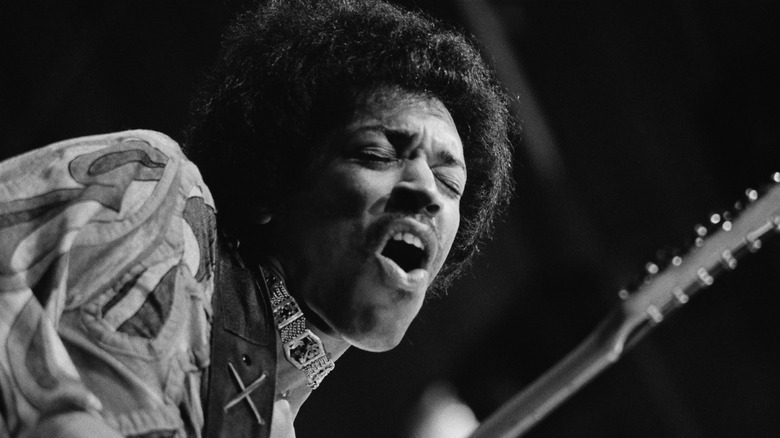 Evening Standard/Getty Images
Jimi Hendrix suddenly broke into an unrehearsed tune, leading Mitch Mitchell, his original drummer from The Jimi Hendrix Experience, and bassist Billy Cox, an old Army buddy who he'd worked with in his later group, Band of Gypsies, through the slow blues jam. They were there in the brand-new studio that Hendrix co-owned, Electric Lady Studios, doing overdubs for another song, "In From the Storm," when Hendrix began playing the instrumental, according to "Ultimate Hendrix: An Illustrated Encyclopedia of Live Concerts and Sessions."
Electric Lady Studios, on W. Eighth Street between Fifth and Sixth Avenues in Manhattan's West Village, had taken more than a year to build. The studio had everything Hendrix had wanted, including round windows, curved walls, multi-colored lighting that could be adjusted to suit his mood, eight different air-conditioned zones to accommodate the various musicians' temperature preferences, an extra-large engineering booth to fit band members when mixing albums, and state-of-the-art recording equipment, per the Daily News and "Jimi Hendrix FAQ: All That's Left to Know About the Voodoo Child." It was the exact opposite of the other boring studios the guitar virtuoso had recorded in over the years.
A long road but a short life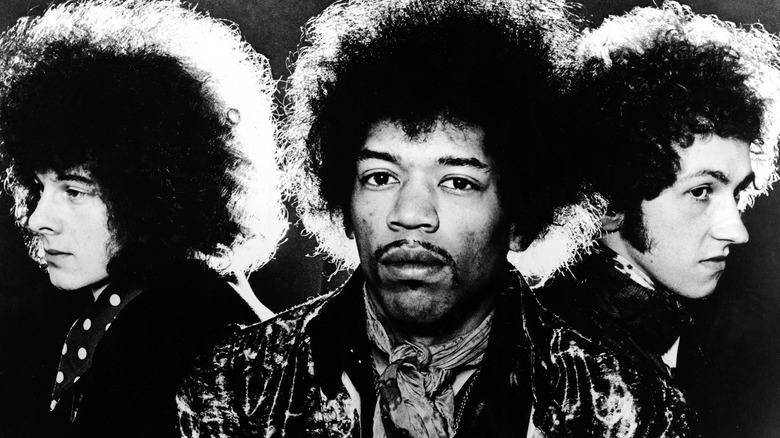 Hulton Archive/Getty Images
It had been a long hard road that led Jimi Hendrix to the recording session on Aug. 20, 1970. He was born on Nov. 27, 1942, in Seattle, Washington to a teenage mother who later abandoned the family and he sometimes lived with relatives as a child, according to Biography. His father bought him his first guitar when he was 16 and after dropping out of high school and a stint in the U.S. Army, he attempted to make a living as a musician. Under the name Jimmy James, he backed up some big names in R&B, including B.B. King and Sam Cooke, but couldn't get any traction for his own music, per Biography.
When he met Chas Chandler, the bassist for the British band The Animals in New York City in 1966, who became his manager, he set off across the Atlantic for London and things changed for Hendrix, per The Guardian. Over the next four years, he would rocket to the top, make musical history, and leave the world with such indelible sounds and images as his performance at the Monterrey Pop Festival in 1967, at which he set his guitar on fire, and his searing rendition of "The Star-Spangled Banner" at Woodstock in 1969, among others.
A final song that nearly didn't get recorded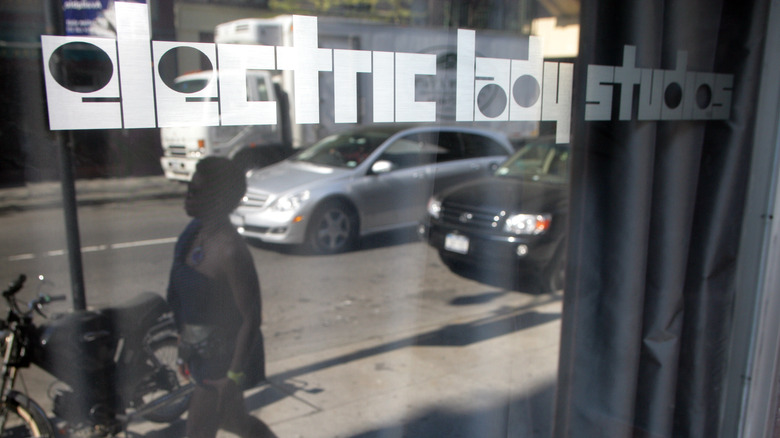 Northfoto/Shutterstock
In the summer of 1970, Jimi Hendrix was back in Manhattan and working on his fourth studio album. During the overdubbing session on August 20, 1970, Hendrix had a sudden burst of inspiration and began playing what would ultimately end up titled "Slow Blues." Inside the recording booth, engineer Eddie Kramer and second-engineer Dave Palmer quickly put on a new tape and hit record, per "Ultimate Hendrix," but the recording was "inexplicably" cut short. 
On Aug. 26, 1970, Hendrix threw an opening party for his new studio with a guest list that included Eric Clapton, Steve Winwood, and Patti Smith. Smith spoke with Hendrix before he left the party on the early side. "He was so full of ideas," Smith told The Guardian in 2014, "the different sounds he was going to create in this studio — wider landscapes, experiments with musicians, new soundscapes. All he had to do was to get over to England, play the [Isle of Wight] festival, and get back to work." 
Less than a month later on September 18, 1970, he went out with his girlfriend to a party, per American Songwriter, and later took nine of her sleeping pills to help him sleep. Hendrix would never wake up. According to his death certificate, he died from "inhalation of vomit" and "barbiturate intoxication."  He was 27 years old. "Slow Blues" wouldn't see the light of day until 2000, when it was included in the "Jimi Hendrix Experience" box set, per "Ultimate Hendrix."