Tupac Shakur Had A Place In His Heart For An Unlikely Style Of Music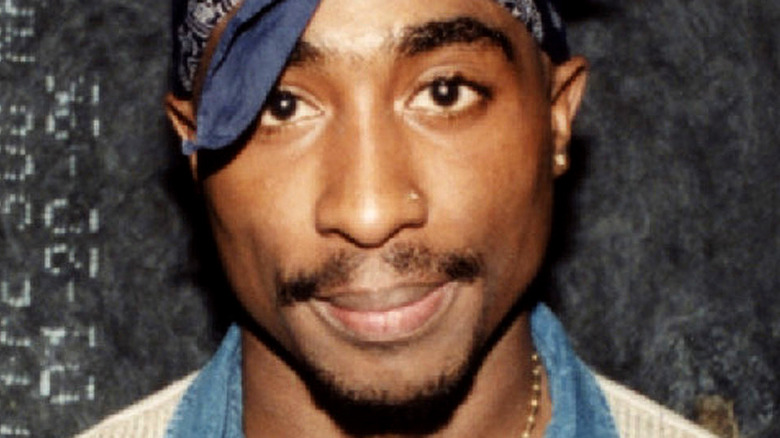 Raymond Boyd/Getty Images
Hip hop artist Tupac Shakur had diverse musical interests beyond the gangsta rap genre in which he rose to prominence, according to Carrie Golus' 2006 Shakur biography "Tupac Shakur." The gangsta rap genre Shakur worked in was characterized by similar stories of drug dealing and violence, as Britannica elsewhere notes. Most notably, though, the gangsta rap style of music, popular all throughout the 1990s, was largely developed and performed by artists based along the U.S. West Coast and California. 
Shakur was born in Brooklyn, New York, but raised in California, and in terms of the lyrical content, he turned to his own life experience when writing music (via Britannica). According to Tupac biographer Golus, though, Shakur was also influenced by artists and styles of music written far from the streets of Los Angeles, with which Shakur's work is now most closely associated. In 1996, the Grammy-nominated rap star was shot and killed in Las Vegas, per Britannica.
Shakur attended the Baltimore School for the Arts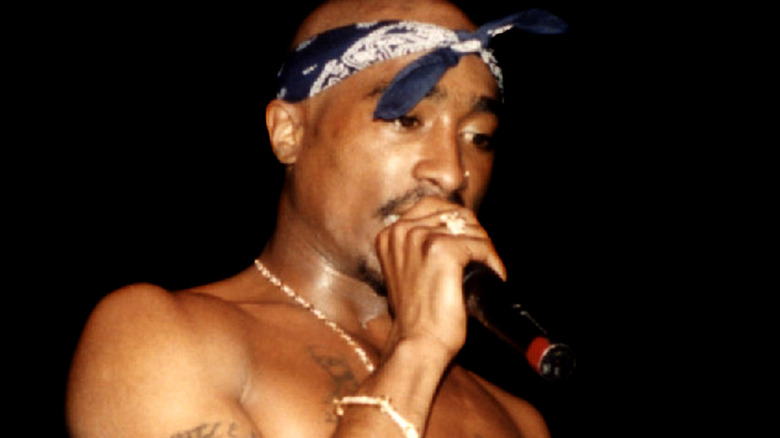 Raymond Boyd/Getty Images
As Golus also writes in her book, prior to relocating to California, Shakur's family lived for a time in Baltimore, Maryland where Shakur attended the Baltimore School for the Arts. That experience provided Shakur a broad liberal arts education. Despite the opportunities afforded Shakur by the institution, his family was economically underprivileged and his mother struggled with substance use issues, per Golus.
While in school in Baltimore, Shakur performed Shakespeare and even danced ballet (via Tupac Shakur). According to Golus, Tupac loved school and it was through that experience Shakur realized his interest in the arts. Born in 1971, Shakur was a teenager in the '80s. During this time music emerging from Britain was popular, a scene characterized by Rolling Stone as a "second British invasion." It was from this same stable of British musicians that Shakur drew some of his most surprising influences, as Golus writes.
Shakur loved Kate Bush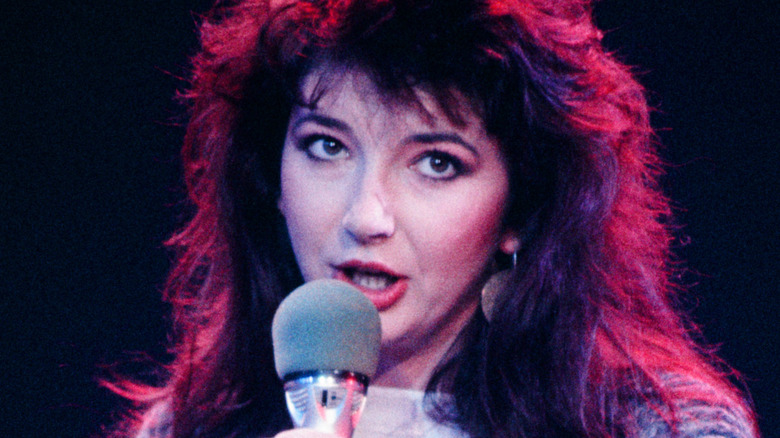 United Archives/Getty Images
Among Tupac Shakur's favorite artists from this time period was British singer Kate Bush, as well as the Irish rock band U2 and the Irish singer-songwriter Sinead O'Connor (according to Golus). He also loved the music of the British new wave band Culture Club, fronted by the singer Boy George. Beyond the world of pop music, his favorite song was the theme to the Broadway show "Les Misérables."
Combined, these artists sound nothing like the music Shakur would make on his own, but U2 in particular told many similar themes of social justice from an Irish perspective (via Billboard). As Hip Hop Hero reported in 2021, though, a Tupac letter written to a high school crush revealed his favorite singer of all: Prince. "We both love Prince we have both had heartbreak [sic] and we both adore candles," Shakur wrote. In 2016, that letter was put up for auction. It sold for $33,000, based on Hip Hop Hero reporting.