Johnny Carson's Troubled Relationship With His Mother Explained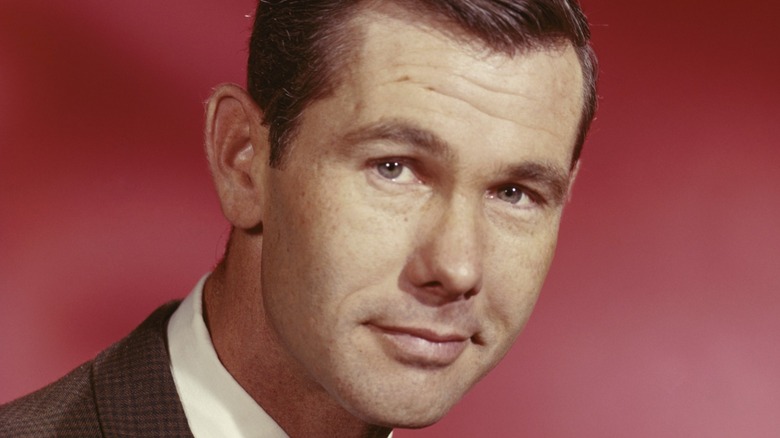 Michael Ochs Archives/Getty Images
For three decades, late-night television was dominated by "The Tonight Show," hosted by the late Johnny Carson. Carson replaced the popular Jack Parr in October 1962 and would go on to serve as the longest-running host of the hit primetime program (via Biography). A deep look into his storied career as a comedian and show host reveals that his hilarious monologues and spot-on impressions were part of a life that was occasionally fodder for the tabloids. He was known to be a temperamental and problematic drinker, and had a reputation for being a bit of a womanizer. In one incident, the girlfriend of a man with mob connections apparently led to a crime family putting a hit on the late-night host (via History101). And those were just the beginning of his problems.
Carson was also married a reported four times, with his last wife surviving him, per Biography. His divorces would come at enormous financial costs to Carson, with the Associated Press reporting that his third divorce in 1985 set him back three homes and $35k in monthly payments.
Carson was a man of many talents and is remembered much more for his achievements in entertainment than he is for any of his personal flaws and mistakes. But when it came to who was to blame for many of Carson's foibles, the host of "The Tonight Show" was quick to blame one person in his life: his dear old mother.
Ruth Carson left her sons feeling starved for her affection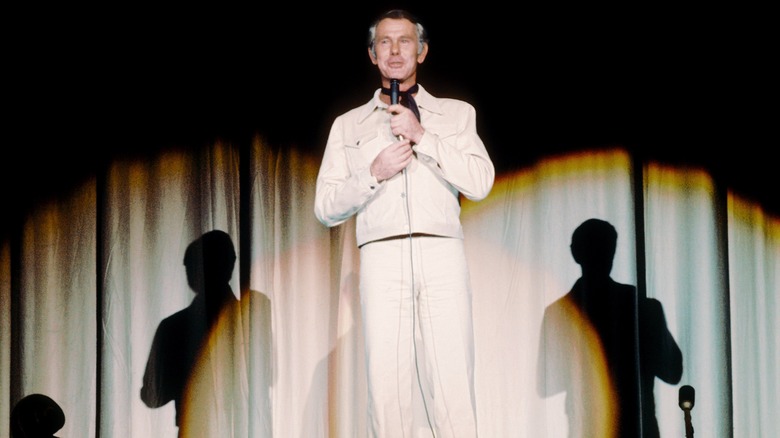 Michael Ochs Archives/Getty Images
According to Biography, Johnny Carson was born in 1925 to Homer and Ruth Carson in Corning, Iowa. Carson's mother reportedly wanted more girls in the family but was only graced with one daughter, Catherine. In his book "The King of Late Night: The Life of Johnny Carson," Laurence Leamer writes how Ruth ran the household like the "captain of a warship" (per History101). Carson himself might have been a born entertainer, but he and his brother always found themselves competing for their mother's attention and approval.
Ruth was known to be difficult, according to History101. Though credited for being a good hostess when the family was entertaining, she was also quite strict and had an overbearing personality with her sons. What's more, Ruth was also evidently highly dismissive of Carson's achievements. Ruth's strong personality and temper didn't stay within the confines of the nuclear family unit, either. Carson's first wife, Jody Wolcott Carson, recalls hearing about Ruth's outbursts: "I heard stories that she broke a whole set of dishes on the kitchen wall. She was a real force in the family, the real matriarch," History101 reveals.
Leamer reasoned that the reason Carson worked so hard as a performer was to receive much-needed attention and affirmation from Ruth. The biographer also pointed out that the void in Carson's relationship with Ruth would continue for the rest of Ruth's life.
Burt Reynolds revealed a lot of information about Carson's relationship with Ruth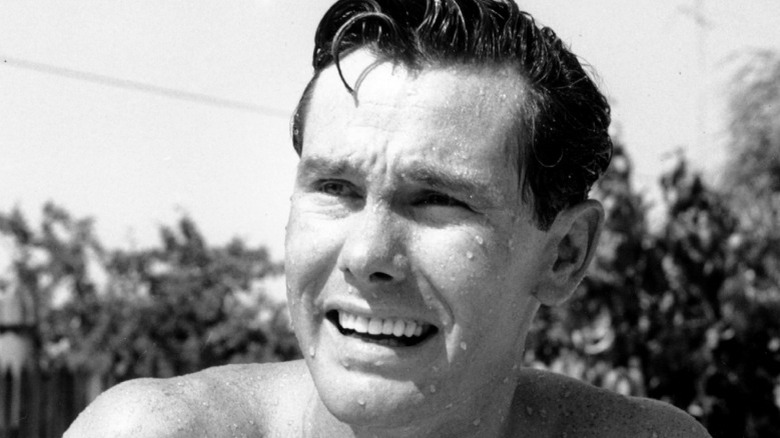 Michael Ochs Archives/Getty Images
The relationship between the popular comedian and his mother was so strained that Johnny Carson wasn't present at Ruth Carson's funeral after she died. All things considered, it might not have been too much of a surprise that he was absent. In his book "But Enough About Me," longtime Carson friend and actor Burt Reynolds penned quite a few memories of his friend Carson. "For as long as we were friends, Johnny complained about his mother," he wrote, per Closer News Weekly. 
In his book, the star of "Smokey and the Bandit" evidently confirmed that Carson didn't attend his mother's memorial services, and didn't appear to be in mourning after her death. In fact, Reynolds remembers that after Carson received news of his mother's death, Carson exclaimed, "The wicked witch is dead!" Reynolds felt that he and Carson had a certain bond in common, as Reynolds had a tumultuous relationship with his father that was similar to the one Carson had with the matriarch of his own family. 
But Reynolds also shared another tidbit worth mentioning. Not long after Ruth's death, Carson located a large box that his mother had stashed away. Inside it was numerous clippings that featured Carson and his entertainment accomplishments. According to Reynolds, Carson retrieved the box and kept it in his bedroom closet until he died in 2005.