Diane Sawyer And Richard Nixon's Relationship Explained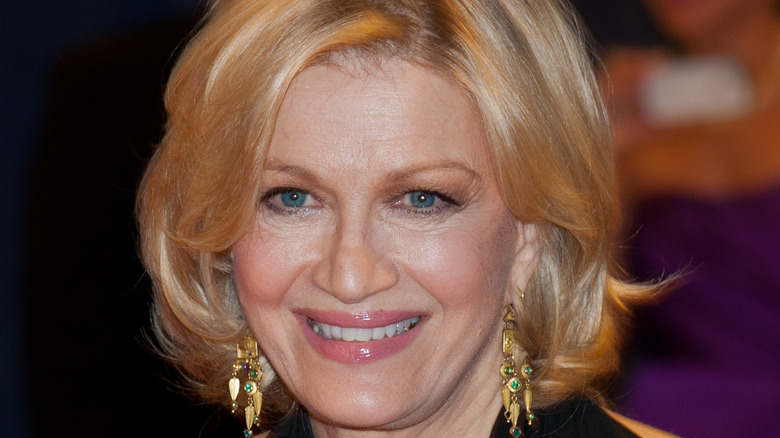 Rena Schild/Shutterstock
Diane Sawyer has enjoyed a decades-long career in journalism, oftentimes on an international scale. Forbes included her on their list of power women in 2013. Aside from anchoring "ABC World News with Diane Sawyer," she interviewed the likes of activist Malala Yousafzai and wrongfully convicted murderer Amanda Knox. She has made a mark on pop culture with her interviews as well, sitting down with Caitlyn Jenner as she came out as transgender and Matthew Perry upon the release of his memoir.
As with many careers, Sawyer's is not without low moments. She was a press aide for President Richard Nixon in the 1970s until he resigned in 1974. Though she returned to a career in journalism, she maintained a working relationship with him as he wrote his memoir (per Parade). Nixon was the first and only United States president to resign. The resignation came in the midst of the Watergate scandal that led to Congress impeaching him. 
Diane Sawyer explained why she did not cut ties with Nixon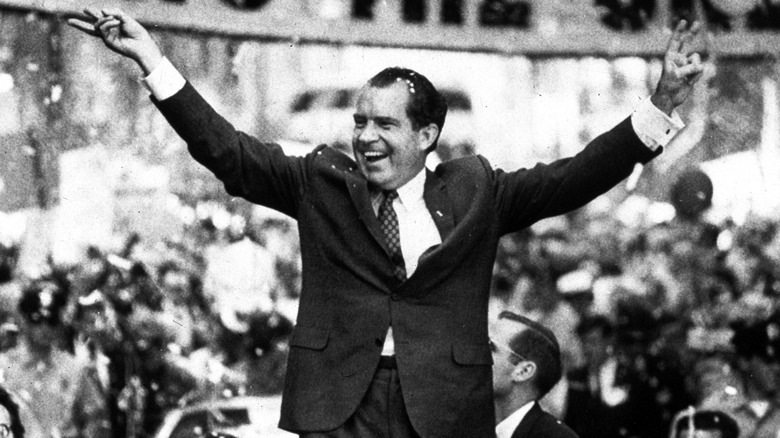 Dirck Halstead/Getty Images
When Diane Sawyer discussed why she remained connected to President Richard Nixon even after Watergate, she stated, "I felt you don't get to choose just being there in the celebrated times and then get to walk away when someone is living in defeat." Sawyer had extensively read public information on Nixon from transcripts of tape recordings to books. She also explained that she had "an odd retention for legal materials," which helped as Nixon wrote his memoirs even though Sawyer did not know that such writing was Nixon's plan (per Parade).
In 2008, director Ron Howard created a film based on Nixon's interviews with David Frost titled "Frost/Nixon." Nixon did not discuss Watergate or his resignation until those meetings with Frost (per IMDb). Sawyer did not sit in on the interviews, as the film suggests. However, she was still working with him on his memoirs and lent her knack for research to Nixon before his meetings with Frost, according to Daily Beast.
Diane Sawyer was accused of alerting the press about Watergate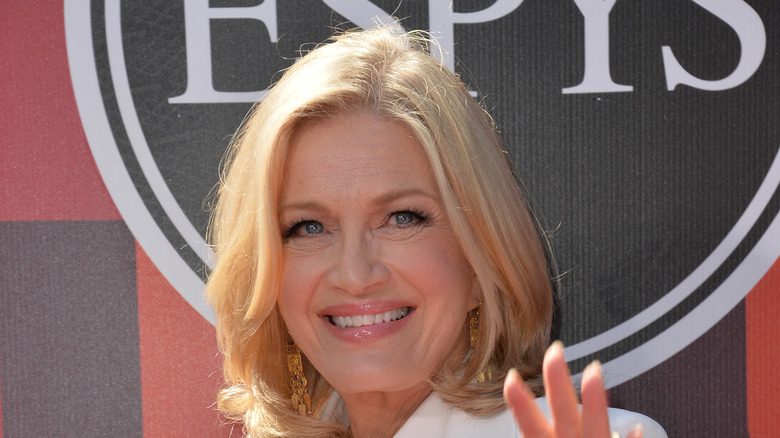 Jaguar PS/Shutterstock
In 1995, the Associated Press reported that another colleague of President Richard Nixon's speculated that Diane Sawyer was actually the one who alerted the media about the Watergate scandal despite admitting to having no solid evidence. This person became known as "Deep Throat." However, Bob Woodward, who initially reported on Watergate to the Washington Post, said that "Deep Throat" was a man. He has never given any more clues as to the person's true identity.
Nixon had animosity toward journalists after Watergate. In the "Frost/Nixon" film, Nixon — played by Frank Langella — refers to journalists as "sons of whores" (per Daily Beast). But Sawyer does not believe that Nixon was angry at her when she decided to begin work as a journalist again on CBS and ABC. "He wrote me a beautiful letter, which I have at home," Sawyer explained to Parade. "I was someone he knew and understood."