What Happened To Suge Knight's Former Lawyer, David Kenner?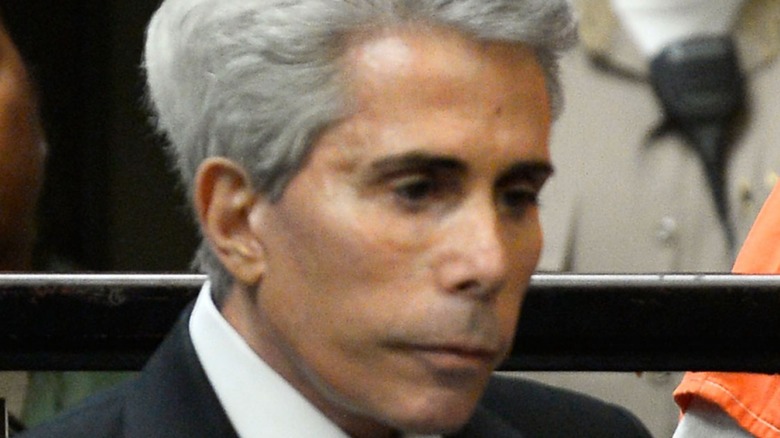 Pool/Getty Images
When Daystar "Tory Lanez" Peterson was convicted of assaulting hip-hop star Megan Thee Stallion in 2022, he filed for an appeal. But for his new trial, Peterson began to look elsewhere than the attorney that couldn't get him acquitted, George Mgdesyan. To tackle the job in appeals court, he hired famed lawyer David Kenner (per All Hip-Hop).
Kenner served as Death Row Records founder Suge Knight's attorney when Knight was arrested on a robbery charge in the 1990s. Kenner worked to get Knight probation in the case (per The Source). The robbery charge was among the first of many criminal charges that Knight would face throughout the 1990s and into the 2000s, culminating in his arrest on a count that would eventually lead to a lengthy prison sentence.
Several media outlets erroneously reported that Kenner was Knight's legal counsel in Knight's infamous murder case from 2018 (via All Hip-hop). The hip-hop mogul was convicted and sentenced to serve 28 years in prison after being found guilty of voluntary manslaughter. He will not be eligible for parole until 2034 (per The Sun). In that particular case, Knight had more than a dozen different attorneys come and go (the Associated Press via Billboard). For a time, Knight had retained famed defense attorney Thomas Mesereau for that case, before dismissing him in favor of Steven L. Schwartz (The Associated Press via Billboard).
Kenner was recently honored by a performance from a hip hop legend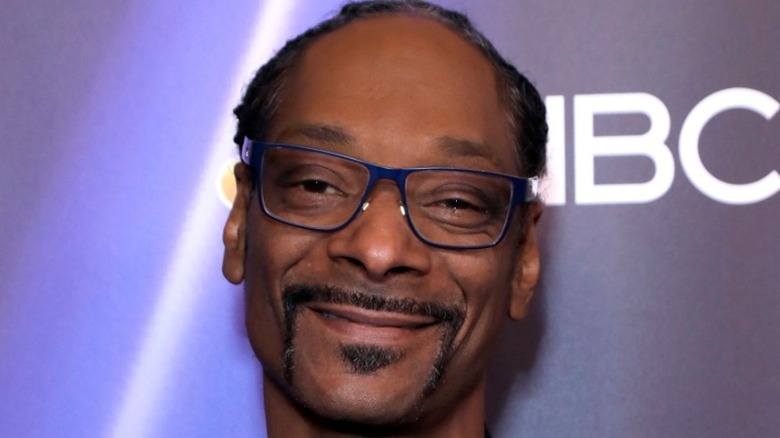 Kathy Hutchins/Shutterstock
For more than 50 years, Kenner has been a force as a defense attorney. His knowledge of the law and cross-examination style has been to the chagrin of the government in many federal cases, often leading to his clients' acquittals. In one famous case, Kenner was able to secure acquittals for two members of the Hells Angels in a South Dakota murder trial (via The Lawyers of Distinction). In a federal operation nicknamed Operation Polar Cap, Kenner managed to get a money laundering charge against his client dismissed.
Kenner's efforts and skills have not gone unnoticed or unappreciated by his clients. Recently, Kenner was honored on the occasion of his 80th birthday by a man who owed his freedom to the famed lawyer's courtroom skills. Calvin Broadus and his bodyguard were arrested and charged with murder and assault in 1993 following the shooting of a gang member in a Los Angeles park (per The Washington Post). Kenner took the case to trial and emerged victorious as the jury came back with a verdict of not guilty. Broadus, more commonly known as Snoop Dogg, was at the party that was honoring the man who helped secure his innocence 30 years ago. The Blast reports that the November 2021 party, held at an upscale Los Angeles restaurant, peaked when Snoop Dogg and fellow hip hop artist Scott Storch (also a client of Kenner's) performed for the Kenner and his crowd of family and friends.
At 81, Kenner is still a highly sought after attorney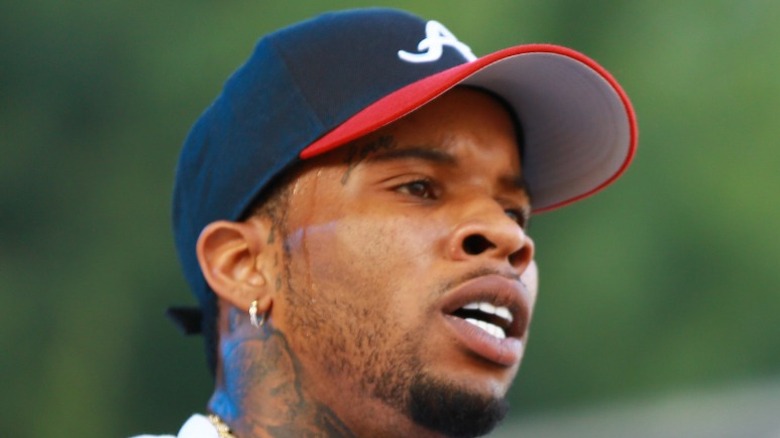 Michael A Walker Jr/Shutterstock
Vibe reports that Daystar Peterson's criminal appeal case is the most recent high-profile case that Kenner has signed onto. The musician was convicted last year, and faces more than 20 years in prison and deportation back to his native Canada if he loses the appeal.
The case stems from a 2020 incident involving an altercation with fellow musician Megan Pete (a.k.a. Megan Thee Stallion), who accused Peterson of shooting her in the feet. The two were engaged in a heated argument in a vehicle when Pete exited the car and began to walk away. According to her, Peterson aimed a gun at her feet and yelled "Dance, b****" while firing the weapon at the ground. Pete later had surgery to remove bullet fragments from her feet. CBS News tells us that Peterson was charged with "discharging a firearm with gross negligence, assault with a semiautomatic firearm, and carrying a loaded, unregistered firearm in a vehicle."