The Meaning Behind Lisa Marie Presley's Matching Tattoo With Her Son Benjamin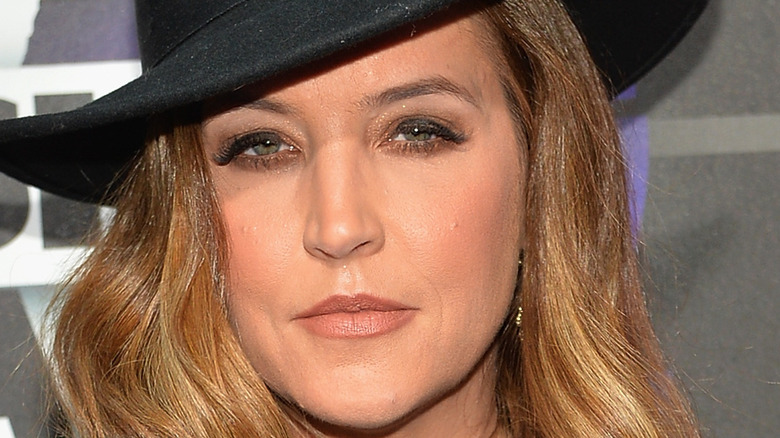 Rick Diamond/Getty Images
There is perhaps nothing more heartbreaking than the death of your child. Though meaningful words from loved ones and time will help to heal some of the wounds caused by this sort of tragedy, it can result in a void that is difficult to fill. It is a loss that no parent is immune from, as anyone can be faced with the unexpected death of those we have helped bring into the world.
The world lost the only child of the legendary Elvis Presley on January 12, 2023, from suspected cardiac arrest (per the New York Post). Lisa Marie Presley was a musician in her own right, releasing several singles over the last two decades. She was the mother of four children, including actress Riley Keough and 14-year-old twin daughters. Her fourth child was Benjamin Keough, who died tragically from a self-inflicted gunshot wound on July 12, 2020.
When news of Benjamin's death became public, E! News reports that his mother spoke to the press through a representative about her loss. According to that source, Presley was "completely heartbroken, inconsolable and beyond devastated but trying to stay strong" for her other children. Her representative went on to say that Keough was the "love of her life."
The summer before her death, Presley shared a private moment between her and her son that gave her a lasting memento for the rest of her life. 
If you or anyone you know is having suicidal thoughts, please call the National Suicide Prevention Lifeline​ by dialing 988 or by calling 1-800-273-TALK (8255)​.
They received matching tattoos on Mother's Day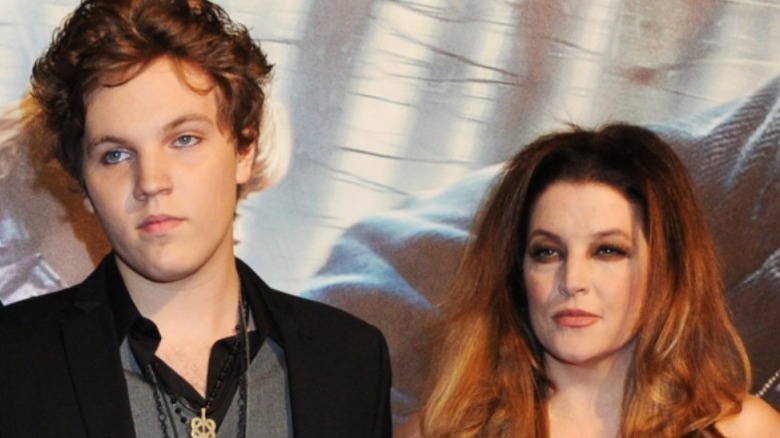 Dave M. Benett/Getty Images
In a unique way to commemorate Mother's Day, Lisa Marie Presley and Benjamin Keough made their way into a tattoo shop with a meaningful design in mind. In July 2022, Presley revealed the moment she shared with her only son to the rest of the world, showing the tattoo and the sentiment behind it. On their feet, mother and son had a Celtic eternity knot permanently inked. Per the Daily Mail, Presley said that tattooing this knot on their bodies symbolized that the two of them would be "connected eternally." She went on to make a heartfelt remark that the two of them "carefully picked it to represent our eternal love and our eternal bond."
Presley shared her memories along with a photo of their tattooed feet on her Instagram page. In the six months since she made the post, it has garnered more than 85,000 reactions and many comments of love and support for the grieving mother. Since her death earlier this month, the post has once again been receiving attention from her followers, many of whom are posting their condolences following the announcement of her death.
Presley's son bore a striking resemblance to her father. As Keough grew into his teens, he began to express a desire to follow in the big footsteps of "The King," even inking a deal with Universal for $5 million when he was only 17 (via All That's Interesting). But as time passed, the dream of being a professional musician quickly faded, and Keough found himself experiencing depression.
If you or someone you know needs help with mental health, please contact the Crisis Text Line by texting HOME to 741741, call the National Alliance on Mental Illness helpline at 1-800-950-NAMI (6264), or visit the National Institute of Mental Health website.
Benjamin Keough struggled with a failed music career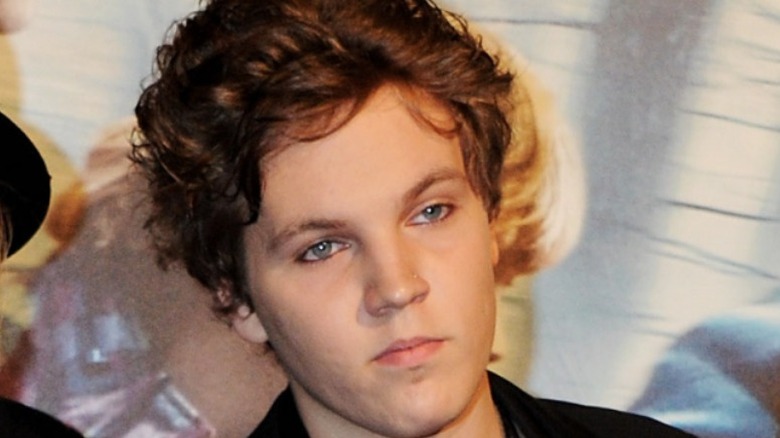 Dave M. Benett/Getty Images
The record deal was to include five albums in what could have been a surefire way to jumpstart Benjamin Keough's career (per the Daily Mail). But it was never meant to be. Though he worked on recording one album with the studio, none of his music was ever released. All That's Interesting tells of how this may have contributed to the aspiring star's depressive episodes. But the source also reveals that several potential contributing factors may have fueled his emotional turmoil.
Keough had experienced issues with alcohol and illicit drugs for some time and spent some time in a drug rehabilitation facility. He had also been concerned about his mother's financial woes, as she had been embroiled in a bitter lawsuit against her financial manager for alleged mismanagement of funds. Further complicating his state of mind may have been his upbringing in the Church of Scientology. The Underground Bunker reports that he was brought up in the church before his mother left it in 2014. Per Page Six, Keough allegedly told a friend about how "f***** up kids get in Scientology."
If the matching Celtic symbols he and his mother carried with them to their deaths mean anything, it's that their love will keep them connected forever.
If you or anyone you know needs help with addiction issues, help is available. Visit the Substance Abuse and Mental Health Services Administration website or contact SAMHSA's National Helpline at 1-800-662-HELP (4357).