Gina Lollobrigida's Feud With Sophia Loren Explained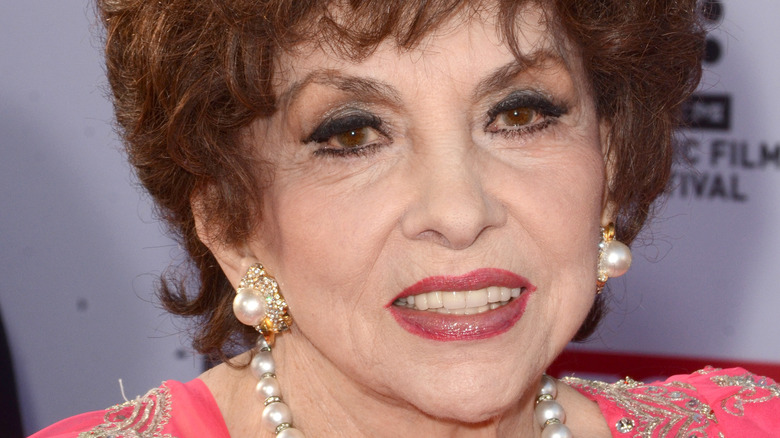 Kathy Hutchins/Shutterstock
In early February 1955, the spat between the two biggest Italian actresses of the 1950s suddenly became international news when the North American wire services picked up the story. A Canadian Press press article with the headline: "Gina, Sophia, Open Warfare on Lot" explained that Gina Lollobrigida and Sophia Loren refused to be in the same room as one another. It all started when Loren, an up-and-comer compared to Lollobrigida, made a crack about being "bustier," with Lollobrigida retorting that Loren could play a peasant but never a lady, according to The Hollywood Reporter.
The "peasant" Lollobrigida referred to seemed to have been the real start of the feud. Lollobrigida starred in two of three successful Italian films about a young peasant girl — "Bread, Love, and Dreams" and "Bread, Love, and Jealousy" — but wanted a bump in salary for the third film in the series. The producer, Goffredo Lombardo, gave the job to Loren, who took lesser pay for the role, per the Daily News.
Two rival Italian stars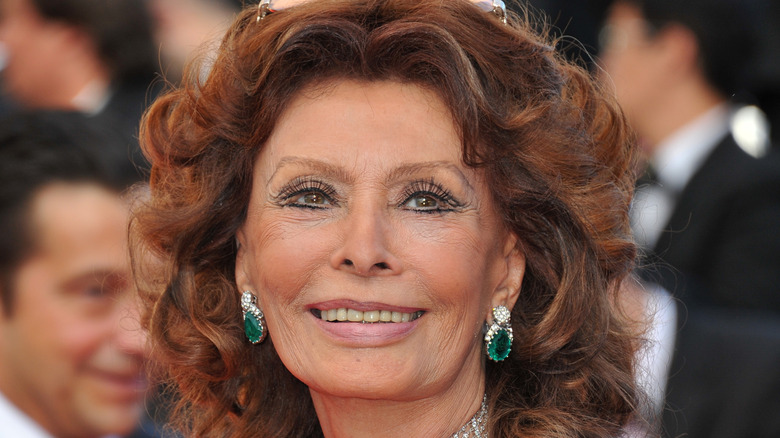 Featureflash Photo Agency/Shutterstock
Gina Lollobrigida, born Luigina Lollobrigida in Subiaco, Italy on July 4, 1927, to a furniture-maker father, modeled as a teenager, and by the late 1940s, had begun acting in films in Rome, the center of Italian cinema, per TCM. She made the jump to Hollywood in the mid-1950s. Sophia Loren, seven years younger than her rival, was born in Rome on September 20, 1934, and began her film career in the early 1950s with the help of Italian film producer Carlo Ponti, who she would later marry, per Britannica.
When the spat between the two stars began, Lollobrigida was already a huge star in Europe, referred to as "the most beautiful woman in the world," and had starred opposite Humphrey Bogart in John Huston's 1954 "Beat the Devil," her first Hollywood film, per TCM. She noted that she was uninterested in being a rival with anybody, and took pride in her ability to get the job done herself (via Corriere Della Sera).
Michael Jackson mended the spat?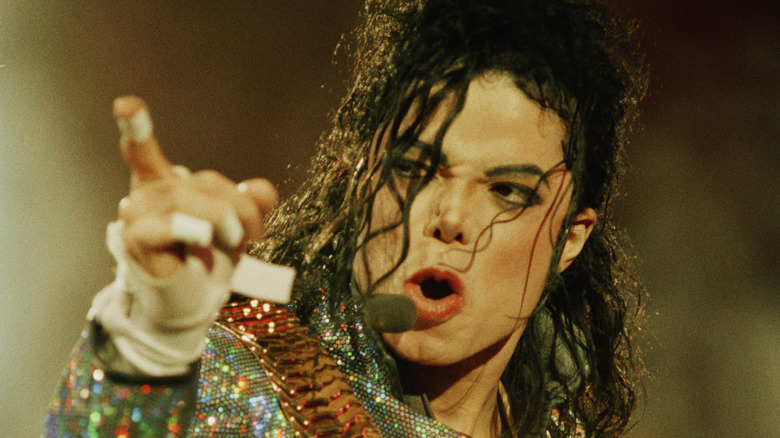 Dave Benett/Getty Images
Gina Lollobrigida later claimed that her feud with Sophia Loren had been nothing more than a publicity stunt by Loren. "She and her press agents started this 'rivalry' with me — and she hasn't stopped for 50 years," Lollobrigida told Vanity Fair in 2015. It was really boring for me. I had enough of that. Even when she changed press agents — which I've never used — she continued it."
Whether true, the women rarely appeared at the same events until 1988, when Michael Jackson brought them together for a photo op. That May, Jackson flew to Rome to begin a European tour, and Lollobrigida and Loren attended an event held in his honor (although they stayed in separate rooms) and took a photo together with the "King of Pop," according to the Associated Press. Lollobrigida died on January 16, 2023, at age 95, per CNN. Loren was one of the first celebrities to eulogize her old rival, telling Variety in a statement that she was "deeply shaken and saddened" after hearing the news of Lollobrigida's death.