How Did Screaming Trees Get Their Name?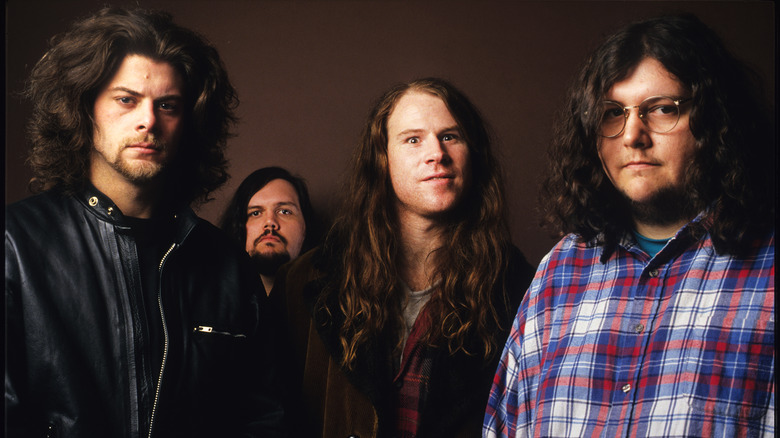 Gie Knaeps/Getty Images
Van Conner, the bassist and co-founder of the '90s Seattle grunge band Screaming Trees died in mid-January, 2023 at the age of 55, according to a statement on Instagram from Conner's brother, Gary Lee. Conner (pictured far right above) died after an unspecified long illness with pneumonia a contributing factor, as his brother's post explains. Conner helped found Screaming Trees in 1984 alongside Gary Lee and other founding members including drummer Mark Pickerel and singer Mark Lanegan, per Pitchfork. Lanegan died in February 2022 at the age of 57.
In the group's time together, Screaming Trees rode the wave of music industry interest in Seattle grunge rock bands cresting behind Nirvana's watershed 1991 album "Nevermind." Screaming Trees' most well-known song is perhaps "Nearly Lost You" from the soundtrack for the 1992 movie "Singles." The grunge band broke up for good in 2000, based on Los Angeles Times reporting. Formed in Ellensburg, Washington, and hailing from the forested Pacific Northwest, Screaming Trees are known for loud guitars and aggressive singing. Is that combination, though, also from where Screaming Trees got their name?
Early on, Screaming Trees played psychedelic rock music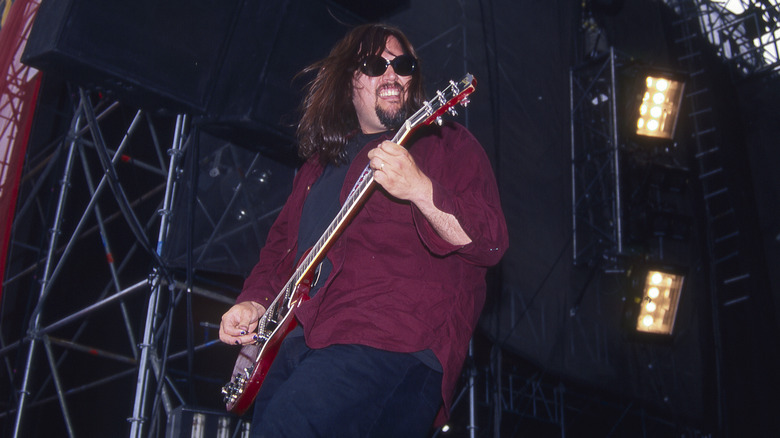 Bill Tompkins/Getty Images
As Gary Lee Conner explained in a 2020 interview with Kerrang, in the early days of Screaming Trees, he had a more psychedelic sound in mind for the band before they switched to the grunge rock music they later played. The band's major label debut full-length was 1991's "Uncle Anesthesia" released on Epic (via AllMusic). Prior to that point, the band released a series of EPs and records on the storied punk label SST.
Remembering those early days, in that Kerrang interview Gary Lee (pictured) said his goal back then was "[t]o be a psychedelic revival band. If you look at the artwork for [1986's full-length debut album] "Clairvoyance," I've got a Beatles-y haircut and psychedelic clothes. That's what I wanted to do and I was writing the songs, but nobody else was really into that, so that tempered it enough that we became something more." What's common, though, across both psychedelic and grunge rock music can be the heavy use of guitar pedals.
The band took their name from a guitar pedal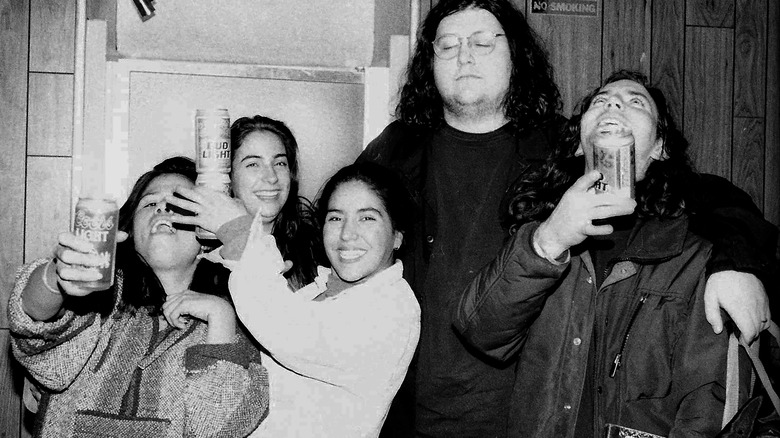 Lindsay Brice/Getty Images
In keeping with Gary Lee's interest in retro styles and sounds, Screaming Trees drew their name from a vintage '70s-era overdrive and boost guitar pedal called a "Screaming Tree" (via Reverb). On a side note, in 1996, Screaming Trees toured with Britpop band Oasis in 1996, and at that time Oasis lead singer Liam Gallagher jokingly called the band "Howling Branches," much to Trees' singer Mark Lanegan's dismay, per Kerrang. In the time leading up to his brother Van's death, Gary Lee provided other updates on social media about his brother's health. 
In a Facebook post written on January 5, 2023, Gary Lee wrote Van had a liver infection and been unable to walk for about a year following emergency stomach surgery which left him temporarily in a coma in 2021. He had also recently had COVID-19 resulting in a blot clot in his lung. As news of Van's death spread, his former Screaming Trees bandmate, Mark Pickerel, shared his thoughts on Twitter. "Let us lower the flannel flag to half-mast, while we celebrate the life of my dear friend and bandmate, Van Conner, who crossed over to the other side, early this AM. Hearts are heavy, as we're just a year shy of the anniversary of fellow member-Mark Lanegan's untimely departure," his tweet read.