The Most Money Ever Won On The Game Show 'Tic Tac Dough'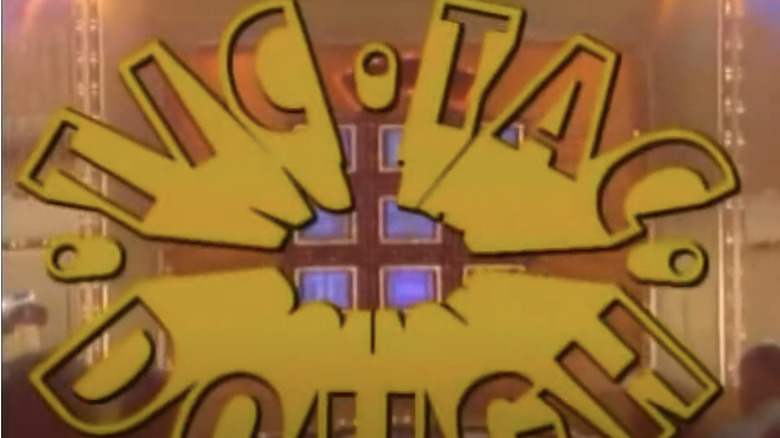 On the air from 1978 through 1986, the TV game show "Tic Tac Dough" proved that cash prizes significantly raise the stakes on how Tic-Tac-Toe is played, a common enough pencil and paper game that most people remember from childhood (via IMDb). In 1980, contestant Thom McKee not only won the most money ever on "Tic Tac Dough," it was the most money ever won on any TV game show at that time. His winning streak was also the longest in "Tic Tac Dough" history as far as episode appearances, and his gross total won on the show was not matched by any other game show contestant for two decades, per The Atlantic.
That version of the show sometimes called "The New Tic Tac Dough" was hosted by Wink Martindale. Another edition of the game show series had been in production for NBC in the mid-to-late '50s. The show then moved to CBS in the '70s and finally, it remained in syndication until 1986. A syndicated "Tic Tac Dough" reboot briefly came about in 1990, and in 2021, Deadline reported that yet another "Tic Tac Dough" series was in the works, hosted by Tom Bergeron. As of Deadline's report, Bergeron's version had yet to be picked up. Contestants tested their trivia knowledge throughout the various iterations. With every correct answer, they earned the right to place a marker on the electronic tic-tac-toe board, each one with a cash value.
McKee defeated 43 opponents
As The Atlantic notes, McKee defeated 43 opponents on his way to that record-setting "Tic Tac Dough" performance in the 1980 through 1981 seasons of the series. In doing so, he was in 88 "Tic Tac Dough" episodes, and in addition to those hefty cash earnings, McKee also won a number of sailboats, cars, and vacation trips. All those items were factored into his gross earnings total, according to The Atlantic. "Tic Tac Dough" host Wink Martindale is pictured.
As The Atlantic goes on to write, McKee's earning record stood until 2001 when Kevin Olmstead broke the $2 million mark competing on "Who Wants to Be a Millionaire?" on ABC. As of this report, Ken Jennings, who is now in the rotation alongside Mayim Bialik as host of "Jeopardy" currently holds the record for most money won on a TV game show series all-time, at around $2.5 million. Those winnings were on the same show Jennings now co-hosts. Notably, Jennings reached his number in eight fewer episode appearances than McKee needed to set his "Tic Tac Dough" record.
McKee won more than $300,000 on 'Tic Tac Dough'
The grand total that McKee (pictured) won on the "Tic Tac Dough" game show in the 1980 season was $312,700 including both cash and prizes, according to Woman's Day, or about $1.1 million in today's money (via Dollar Times). Evidently, the question that finally ended McKee's streak was which actress appeared in both "The Wind and the Lion" and "Starting Over," according to The Atlantic. The answer to that question is Candice Bergen. His opponent Erik Kraepelien was then asked which radical political group kidnapped Patricia "Patty" Hearst in the 1970s.
To that question, Kraepelien correctly responded: the Symbionese Liberation Army or SLA. And with that answer, McKee's record-setting streak had ended. As TV Tropes notes, Kraepelien himself would go on to win around $66,000 in four appearances on the game show. In McKee's final "Tic Tac Dough" appearance, posted on Youtube, he expressed some relief to be done with the televised competitions, with his wife, referred to as Jenny, by his side. In the closing moment, host Wink Martindale pointed out that McKee's recording-setting earnings came about around the same time as his first wedding anniversary — around $300k isn't a bad anniversary present, indeed.