NSYNC And The Backstreet Boys' Odd Connection To A 1980 Blimp Crash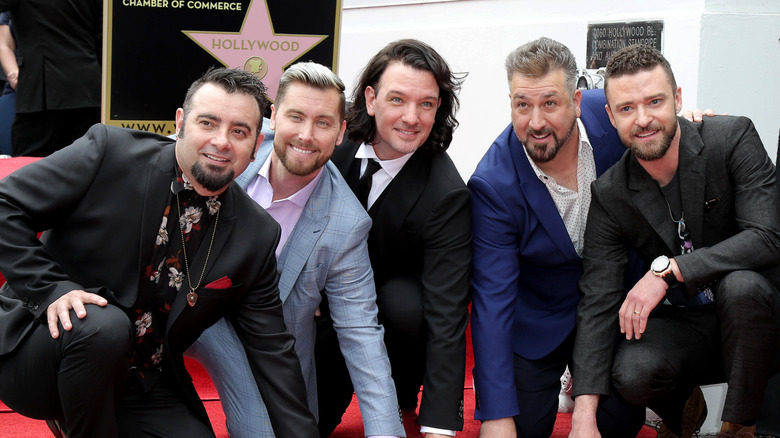 Kathy Hutchins/Shutterstock
Every generation seems to have them: so-called "boy bands,"  which are typically vocal singing groups that climb the charts with sugary pop songs aimed primarily at teens and tweens (via NPR). In the 1990s, two of the biggest boy bands of their era were *NSYNC, where singer Justin Timberlake got his start. Around that same time, there was also Backstreet Boys (BSB), known for hits like "I Want it That Way," among others.
Though no one knows for certain just who and why pop groups like BSB and *NSYNC become so successful, strong financial backing from a well-connected producer often helps, as was true for *NSYNC and BSB. And if that behind-the-scenes influence also has an ear for talent, then all the better. But despite that both of those band's immense success continues today, the producer behind these chart-topping groups ended his career in controversy, according to The Guardian. The producer that the groups shared also gave those two boy bands a strange connection to a 1980 blimp crash in New Jersey, based on United Press International (UPI) reporting.
BSB and NSYNC were produced by Lou Pearlman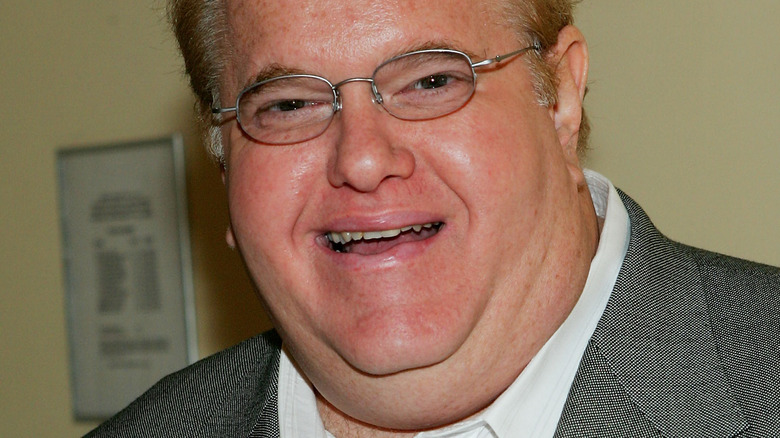 Evan Agostini/Getty Images
According to the 2019 YouTube-exclusive documentary, "The Boy Band Con: The Lou Pearlman Story," produced by *NSYNC member Lance Bass, *NSYNC and BSB were both produced by Pearlman. The music mogul died in 2016 while serving a 25-year prison sentence for bank fraud and money laundering, among other charges to which Pearlman pleaded guilty (via ABC News). Before his time in the music industry, Pearlman (pictured) dabbled in aviation in New Jersey. His criminal charges related to a non-existent company called TransContinental (TransCon), which purportedly included a music studio and airline, among other ventures. 
TransCon, though, was really a Ponzi scheme — among the worst ever in American history. Through TransCon, Pearlman defrauded billions from investors. Long before Pearlman first worked with *NSYNC and BSB, or any of the other boy bands he'd produce, and years before that legal trouble, he ran a blimp-rental company, as The Guardian reports. Later, he offered chartered airplane flights. It was through that service that Pearlman rented an aircraft to New Kids on the Block, perhaps the biggest boy band of its generation. The group's apparent affluence gave Pearlman the idea to switch careers. It was also during this period when Pearlman's willingness to commit fraud became apparent.
Pearlman reportedly crashed a blimp on purpose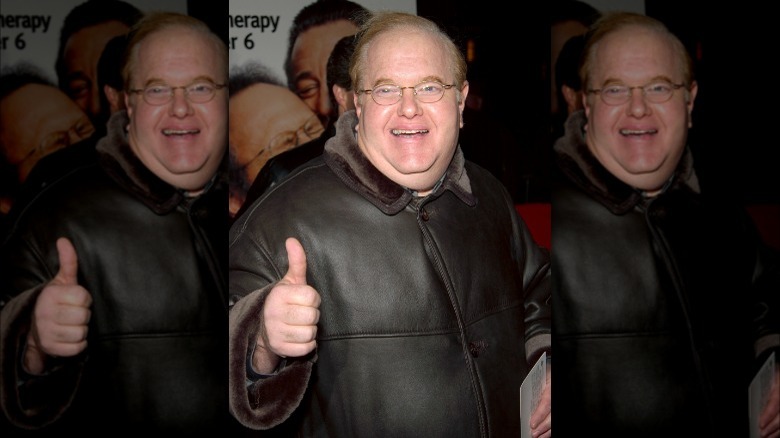 Lawrence Lucier/Getty Images
The Guardian writes that Lou Pearlman financed his early aviation industry ventures through fraud. In 1980, a sub-standard Pearlman blimp insured for $3 million crashed. Before the accident, Pearlman was reportedly aware of its problems. That blimp's very first flight was when it went down, as UPI wrote in 1980. At first, the blimp began a controlled descent, but the tail end of the aircraft hit some trees, causing the nose of the blimp to strike the ground. With a knack for publicity, even then, the blimp had already been rented to popular fashion brand Jordache Jeans Corp. Two people were onboard the blimp when it crashed, but no one was injured.
With the money Pearlman collected from the accident, he founded his airplane charter business and met New Kids on the Block, convincing him to try his hand at music. If the blimp that Pearlman knew was not air-worthy stayed aloft, the course of music history may have changed. On his experience working with Pearlman, later conviction, and his one-time manager's 2016 death, *NSYNC member Lance Bass said (via ABC News), "There's so many life lessons that you learn from everyone else's mistakes, from your mistakes ... [Pearlman] helped start my career. He funded it... I don't know where I'd be without him. So you have to give him that credit."