The Tragic Deaths Of Photographer Robert Mapplethorpe And His Partner Sam Wagstaff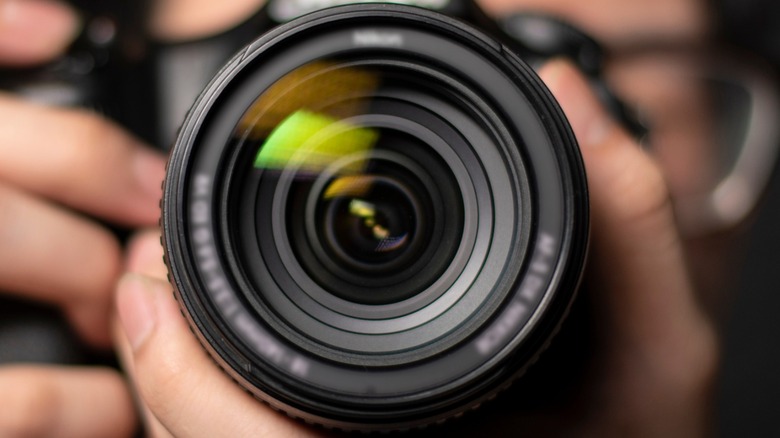 19 STUDIO/Shutterstock
"The Perfect Moment" was Robert Mapplethorpe's posthumous show, featuring roughly 175 black-and-white images the photographer had taken over the last 25 years of his life. Overshadowing the black-and-white photographs of nude males and various still-life shots were the pieces displayed from deep within the BDSM (bondage, dominance, sadism, and masochism) and leather undergrounds. The latter pieces became the center of a heated controversy, which would later result in criminal charges for obscenity being filed against a museum director in Ohio that approved the show at the Cincinnati Contemporary Arts Center. A national debate on where the line between art and obscenity should be drawn was fomented by former North Carolina Senator Jesse Helms, who decried the federal funding from the National Endowment for the Arts that helped to support a traveling exhibit that he felt was pornographic.
The photographer gained notoriety in the art world throughout the 1970s, garnering attention and critical acclaim from his works featuring the likes of Andy Warhol, Debbie Harry, Phillip Glass, and other post-counterculture icons (via Smithsonian). He was going full steam ahead when his life was tragically cut short by complications from the AIDS virus in March 1989. Just over two years earlier in January 1987, Mapplethorpe lost his long-time companion and primary artistic benefactor Sam Wagstaff to the disease (per The Huffington Post). The deaths of Mapplethorpe and Wagstaff would create a void in the world of art that might not ever be filled.
Wagstaff and Mapplethorpe met when the photographer lived with rocker Patti Smith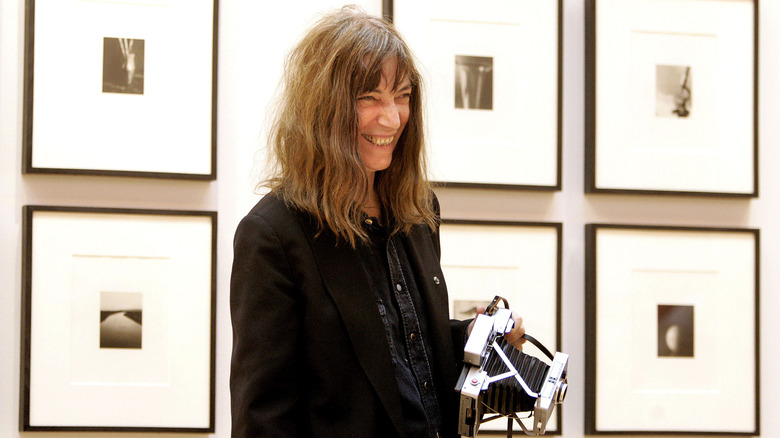 Avalon/Getty Images
Wagstaff had become acquainted with Mapplethorpe in 1972 when the latter was just getting started as a professional photographer (via The Huffington Post). At the time, Mapplethorpe was living with musician and poet Patti Smith in the Chelsea Hotel. The two men were 25 years apart, but that did not stop them from developing a deep bond, perhaps fueled by Wagstaff's appreciation for his younger lover's eye and their mutual obsession for aesthetic perfection. Though Wagstaff will probably forever be remembered as an avid, if not eccentric, collector of art, he was submersing himself into the world of creating his own art with photography. After his death, thousands of photographs were given to the Getty Research Institute (per Frieze). 
Wagstaff contracted HIV, which later developed into AIDS. As his immune system continued to weaken, he developed pneumonia. This condition was his official cause of death (per The New York Times). Vanity Fair tells us that he left the bulk of his estate to Mapplethorpe.
The love that Wagstaff had for the artist he had been enamored with for the past 15 years lasted until his dying day. According to Mapplethorpe's friend and sometimes-muse Patti Smith, Wagstaff told her in the final months before his death that he had "only loved three things in my life — Robert, my mother, and art."
Mapplethorpe's final birthday served as a farewell of sorts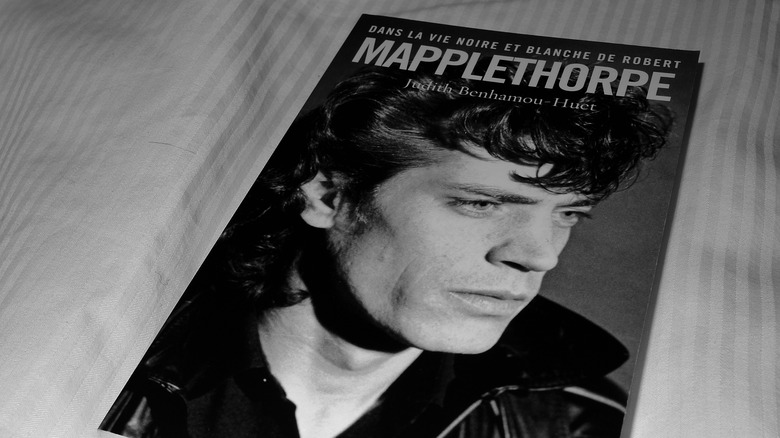 Pascal Huot/Shutterstock
Shortly before his death in March 1989, Mapplethorpe sat down with writer Dominick Dunne of Vanity Fair for one of his final interviews. Dunne was present at one of the photographer's last appearances at an exhibit opening, noting that, though still dashing and commanding the patrons' undivided attention, the illness he suffered from was taking its toll on Mapplethorpe. He arrived at the opening in a wheelchair, weakened still after being released from a recent hospital stay (per Vanity Fair).
Since Wagstaff had died, there were whispers about whether or not Mapplethorpe had contracted the virus. He revealed to Dunne that he had been diagnosed with the condition in October of 1986, remarking that he was one of the lucky patients that had medical insurance. This may have bought Mapplethorpe some time, as he was able to have access to the drug AZT. He lamented about his many friends and companions that had also been stricken with the disease, and how many of them didn't have the same means of treatment.
Dunne revealed that on Mapplethorpe's last birthday (his 42nd), he had a lavish party at his studio. Over 200 people attended the affair, which had the feeling of being a farewell party of sorts for the dying photographer. He sat in his favorite chair and greeted each guest as they arrived. At the end of the evening, one guest made a remark overheard by Dunne. The quip was the perfect summation of the photographer. "This is Robert. This is his life. Everybody beautiful. Everybody successful."