The More Than 29,000 Calorie Last Meal Ordered By A Death Row Inmate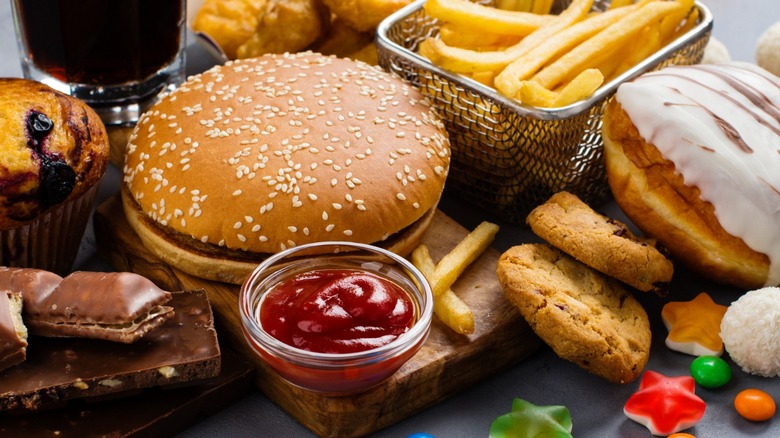 Happy_lark/Getty Images
The tradition of asking for last requests before execution has been a global custom exercised in several ways. Last words, a final cigarette, and 11th-hour meetings with religious leaders might be performed to give someone about to meet their end with some sense of closure before meeting their executioner. Whatever motive lies behind granting a final request, in the United States, it seems to be kept pretty basic. In the states that still execute prisoners, nearly all will give the inmate a final meal request. 
The final meal requests do get some attention when it's a higher-profile inmate that's put to death. Oklahoma City Bomber Timothy McVeigh's sole order of two pints of mint chocolate chip ice cream made news in 2001, as did Killer Clown John Wayne Gacy's feast of fried shrimp, fries, and Kentucky Fried Chicken in 1994 (per The Richest). But now and then, an inmate that's not really on anyone's radar outside of local news will have their last meal get some attention. That was the case with condemned Mississippi murderer Gary Carl Simmons, who requested a last meal that measured nearly 30,000 calories (per ABC News). To put that into perspective, that's the equivalent of 12-16 days worth of calories for the average adult. When the order was delivered, Simmons tucked in and began to chow down on one monumental meal that might make you feel like you've gained weight from just looking at it.
The giant order of food included a lot of fast food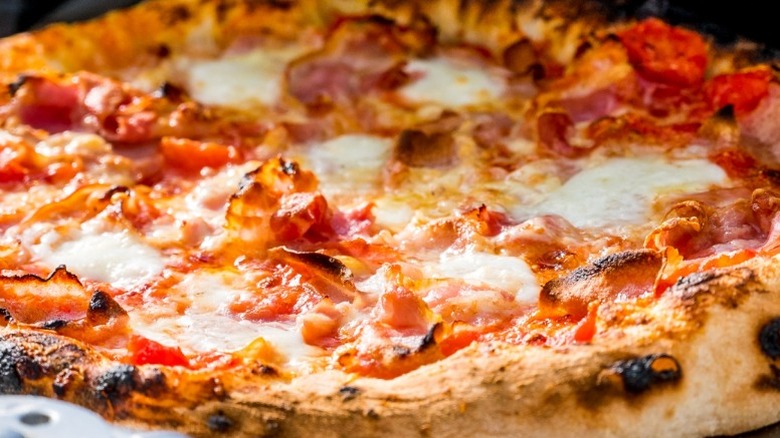 JGA/Shutterstock
Simmons was convicted and sentenced to death for the 1996 murder of 21-year-old Jeffery Wolfe. After killing the man, Simmons sexually assaulted Wolfe's girlfriend and cut up Wolfe's body, and fed him to the alligators in the bayou (per ABC News).
The Mississippi Department of Corrections released the exhaustive list of food items that Simmons made to prison officials. ABC News reports that this included numerous fast food items and a whole lot of junk food. But it's not like Simmons was really worried about his waistline. Among the food that was brought to Simmons included one Pizza Hut Super Supreme pizza and one three-cheese pizza with additional toppings, a family-size bag of Doritos, 8 ounces of nacho cheese, McDonald's French fries, two large strawberry milkshakes, pints of ice cream, and a Cherry Coke.
Simmons sat down to eat his meal about two hours before he was scheduled to die. Reports state that he was still digging into it moments before he was led to the execution chamber. At 6:16 p.m. Simmons, with his belly full, was put to death by lethal injection. His last words were reported to be (per The Daily Mail), "I've been blessed to be loved by some good people, by some amazing people. I thank them for their support. Now, let's get it on so these people can go home. That's it."
If you or anyone you know has been a victim of sexual assault, help is available. Visit the Rape, Abuse & Incest National Network website or contact RAINN's National Helpline at 1-800-656-HOPE (4673).
Simmons would have been denied this request in Texas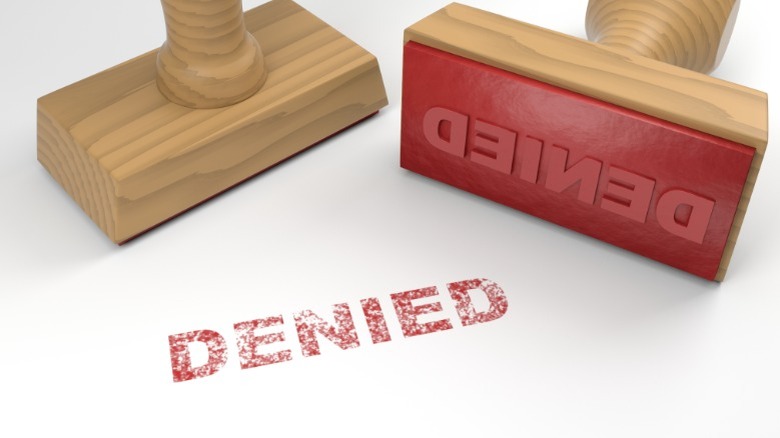 Beebright/Getty Images
Simmons would be served a last meal before execution in every state that carries the death penalty save for one. The state of Texas had a time-honored tradition of allowing the condemned to select their last meal for nearly a century before one man ruined it for everyone else on death row (per North Texas Daily). Lawrence Brewer was sentenced to death for the June 1998 murder of Texas man James Byrd, Jr. Brewer and two other men savagely beat Byrd before chaining him to the back of a pickup truck and dragging him to death (via Britannica). Then, just before he was executed in September 2011, he was delivered a meal almost large enough to rival what Simmons would order in Mississippi more than a decade later. 
The New York Times reports that Brewer ordered and received two chicken-fried steaks, a triple cheeseburger, a giant cheese omelet, fried okra, a pound of BBQ beef with a half-loaf of white bread, a meat lovers pizza, fajitas, ice cream, a big piece of peanut butter fudge, and root beer. When his mega-order arrived, he took one look at the feast and then refused to eat any of it. The entire meal was discarded uneaten. This angered prison officials in Texas. Because of Brewer's stunt, the state declared that it would no longer allow those facing execution to make any last meal requests, giving them whatever the other inmates were having that day as their final dining experience.