What Happened To DC Sniper John Allen Muhammad's Children?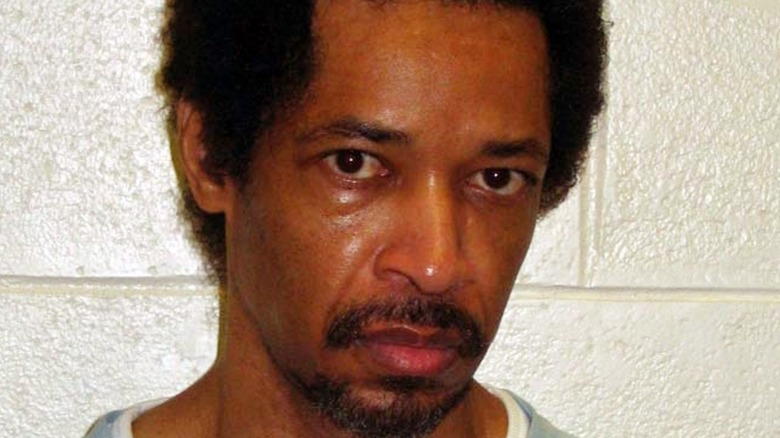 Handout/Getty Images
We may receive a commission on purchases made from links.
For three weeks in October 2002, the Washington, D.C. metro area was gripped with fear as an unknown predator picked off people one by one with a high-powered rifle. The nightly news seemed to report at least one more victim daily as the elusive gunman evaded law enforcement. A tip to the FBI and fingerprints left at a murder scene halfway across the country in Alabama eventually identified John Allen Muhammed as the prime suspect. Accompanying Muhammad on his shooting spree was 17-year-old Lee Boyd Malvo (via WUSA9 News). The pair were spotted sleeping in Muhammed's blue 1990 Chevy Caprice at a rest stop and were arrested and charged. By then, 10 people had been killed.
Muhammad was a Persian Gulf War veteran sent to war as an army reservist. His ex-wife, Mildred Muhammad, told True Crime Daily that he was a demolitions expert and an "expert shot." The marriage to Mildred was the second attempt at wedded bliss for Muhammad. The Muhammads had three children together — two daughters and a son. But when the war was over, Mildred claims that Muhammad came back a different person than the one she had settled down with. He became so abusive that she left him and was able to get a restraining order granted against him. But Muhammad still had some visitation rights with the children that they shared. During one stay with their father, he left the country with them and took them to Antigua before being forced back to the U.S. after an 18-month stay.
If you or someone you know is dealing with domestic abuse, you can call the National Domestic Violence Hotline at 1−800−799−7233. You can also find more information, resources, and support at their website.
The children from his second marriage watched the coverage of his execution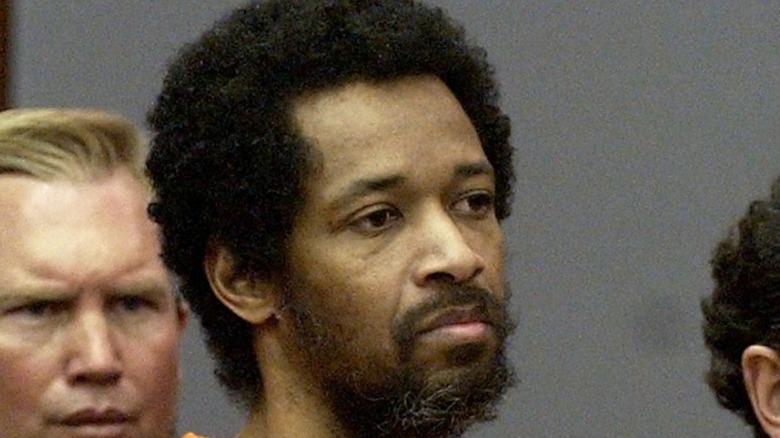 Pool/Getty Images
The children were young at the time and believed that their mother would eventually join them on this island nation (per True Crime Daily). Once John Allen Muhammad came back to the U.S. with them, the children were given to their mother after an emergency custody hearing. The killing spree began just months afterward with the shooting death of 21-year-old Keenya Cook. By late October of that year, nine more had died.
Muhammad himself died at the hands of the state of Virginia on November 10, 2009. Mildred Muhammad spoke to the Associated Press (via NBC News) and stated that she and her three children viewed the news coverage of his execution from their home. At the time of their father's death, they were all teenagers — John was 19, Salena 17, and Taalibah 16. Per NBC News, Mildred told the Associated Press that after the coverage was over, her children "went into different rooms and cried." The children of the D.C. sniper had each requested to see their father one last time before he was put to death, but the letters they wrote to him went unanswered. 
Mildred would go on to pen the book "Scared Silent" about the ordeal she and her children survived (per Amazon). Today, she's a well-known advocate for survivors of domestic violence and a certified consultant for the U.S. Department of State and the Justice Department (per the author's website).
Muhammad has a son from a previous relationship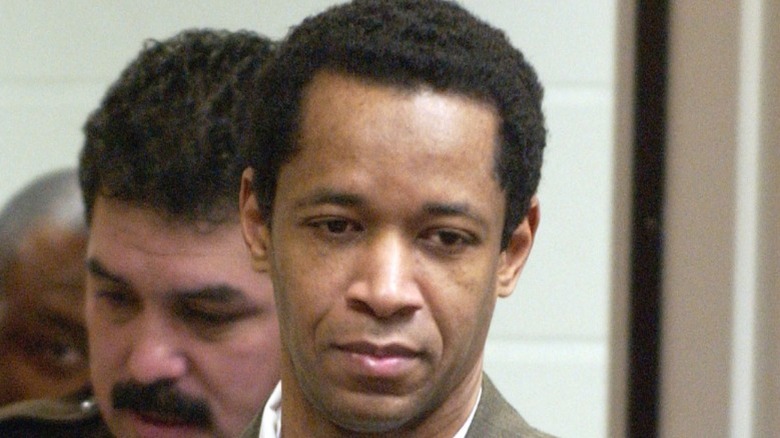 Pool/Getty Images
The children John Allen Muhammad shared with Mildred were not his only offspring. Years before, Muhammad fathered a son with another ex-wife. Lindbergh Williams, now in his 40s, traveled to Virginia to see his father on the day of his execution (per ABC News). The two men spent several hours together, Williams perhaps trying to catch up as best as he could with the man he barely saw as a child. 
Williams lives in Baton Rouge, Louisiana, in the same home that Muhammad lived in as a young man. Though the two have different last names, Williams is still a bit in his father's shadow in the community that both used to call home. "When I walk to the corner stores, I get 'Hey, Little John.' I get it all the time," he said. "I can't deny it," he told "Nightline" (per ABC News). The eldest child of the D.C. Sniper makes a living as an animal control officer and raises pit bulls as a hobby.
Williams was called to the stand during the trial of his father's accomplice, Lee Boyd Malvo. Williams told the court that, though he knew his dad had a big heart, he could be quite the manipulator (via CNN).