Why George Harrison's Time With The Beatles Left Him 'Full Of Anger'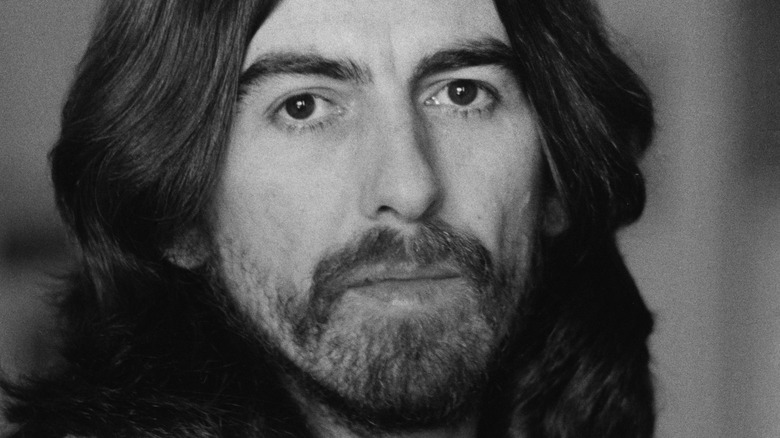 Michael Putland/Getty Images
It would be hard to find someone who had never heard of the Beatles. At first, they performed in the United Kingdom and Germany. Their first album "Please Please Me" released in 1963 started what would soon be known as Beatlemania. 73 million people watched the band's performance on the Ed Sullivan Show in February of 1964, breaking viewer records at the time. Though the hysteria of screaming fans subsided as the Beatles eventually stopped touring, they continued to reach the top of the album charts multiple times on both sides of the pond. The Beatles boast 132 weeks at No. 1 on the Billboard 200 chart, the most of any artist.
A more infamous part of Beatles history is the band's breakup in 1970. Paul McCartney disagreed on who should manage the band, including their record label Apple, which was losing money. John Lennon wanted Yoko Ono to have creative input, frustrating the rest of the band (per Rolling Stone).
George Harrison felt pushed into the background while in the Beatles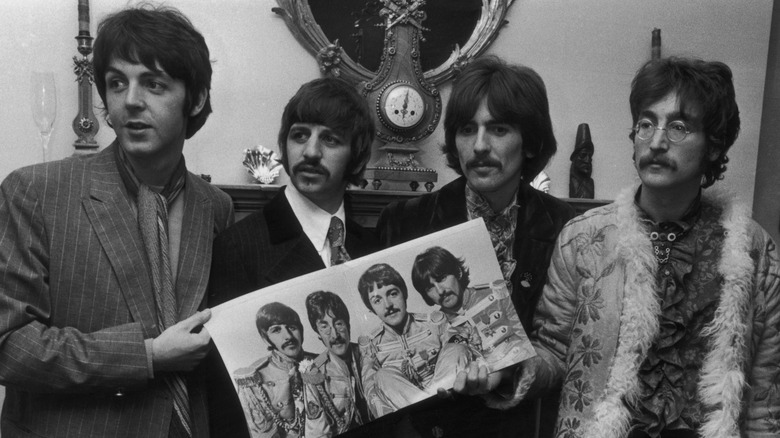 John Downing/Getty Images
The break up of the Beatles was harrowing for all involved. However, the 2021 documentary "Get Back" includes footage of George Harrison seeming to take issue with Paul McCartney, finding him "difficult," according to Harrison's wife Patty Boyd. Harrison once even walked out on the band. "Get Back" captures the moment wherein Harrison says "I'm going to quit the band now." Boyd explained that Harrison also felt that the rest of the band were not giving him opportunities to contribute. He felt "pushed into the background." His frustrations were obvious. "He would come home from recording and be full of anger" (per Far Out).
According to Society of Rock, Harrison released a song about the breakup of the band called "Run of the Mill." Some believe that pieces of the song relates to McCartney in particular. He wrote it during the tumult of the band's business disagreements in 1969. It appears on his solo album "All Things Must Pass," a fitting title for an album containing a track about former strife.
George Harrison patched things up with this former bandmates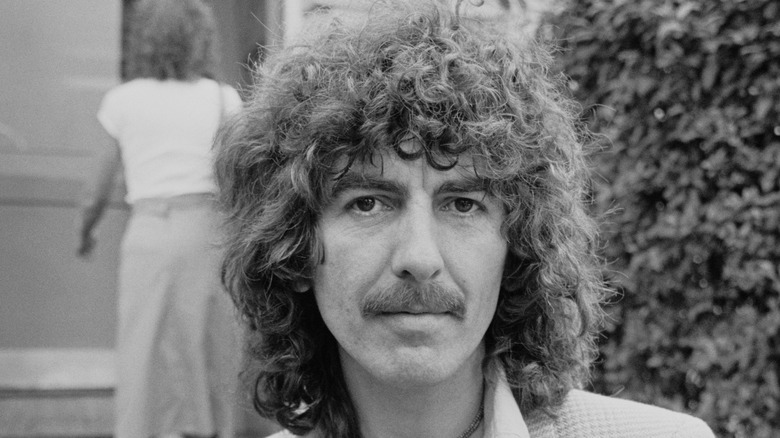 Evening Standard/Getty Images
Though the "Get Back" documentary shows the intensity of George Harrison and Paul McCartney's relationship, it also shows them being lighthearted together (per Far Out). Perhaps this foreshadowed their ability to patch up their relationship. Harrison, McCartney, and Ringo Starr reunited in 1995 and released two songs written by John Lennon. However, Harrison died of cancer just six years later.
McCartney spent meaningful time with Harrison not long before he died. Harrison was undergoing treatment for his cancer when McCartney visited. "We joked about things – just amusing, nutty stuff," he told Uncut. "We held hands. It's funny, even at the height of our friendship – as guys – you would never hold hands. It just wasn't a Liverpool thing. But it was lovely."
All of the Beatles were able to somewhat reconcile. Starr has even been in the studio with each former Beatle (per Biography). In an interview after Lennon's death (posted on YouTube), McCartney explained that he and Lennon were eventually able to speak on the phone like friends again.