Why Steven Tyler And Ozzy Osbourne Didn't Like This Is Spinal Tap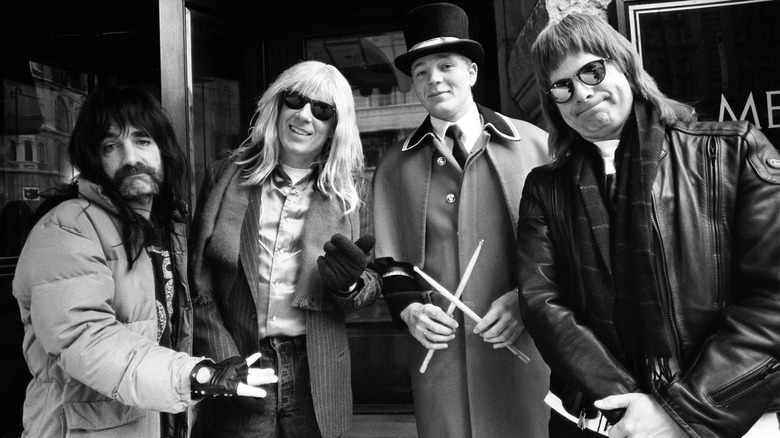 Martyn Goodacre/Getty Images
The 1984 mockumentary "This is Spinal Tap" has long proven to be a highly influential film. Inspired by serious documentaries such as "Don't Look Back" (featuring Bob Dylan) and "Gimme Shelter" (featuring the Rolling Stones), "This is Spinal Tap" parodied the decadence of rock stardom like no film had previously done, with Michael McKean, Christopher Guest, and Harry Shearer respectively playing Spinal Tap's core members — singer-guitarist David St. Hubbins, lead guitarist Nigel Tufnel, and bassist Derek Smalls. Then you've got the plethora of drummers who played for the Tap, and the many ways in which they met their unfortunate end; if your band's got a problem finding a permanent drummer, Spinal Tap is sure to come to mind in such a situation, even if none of your former drummers spontaneously combusted on stage.
In the nearly four decades since its release, "This is Spinal Tap" has also gained a lot of fans among real-life rockers, including Sting, who praised the movie in a 2019 piece from Vanity Fair. "There's so many truths in it," he said. "It's profound truths about all bands. We all recognize ourselves in the parody. It's good for us!" 
As quoted by Consequence, Dave Grohl once described "This is Spinal Tap" as "the only rock movie worth watching." But there have been a few famous rock stars, most notably Aerosmith and Black Sabbath's respective frontmen Steven Tyler and Ozzy Osbourne, who weren't as impressed with the film as others were.
Steven Tyler felt the film insulted the reality of '70s rock star excess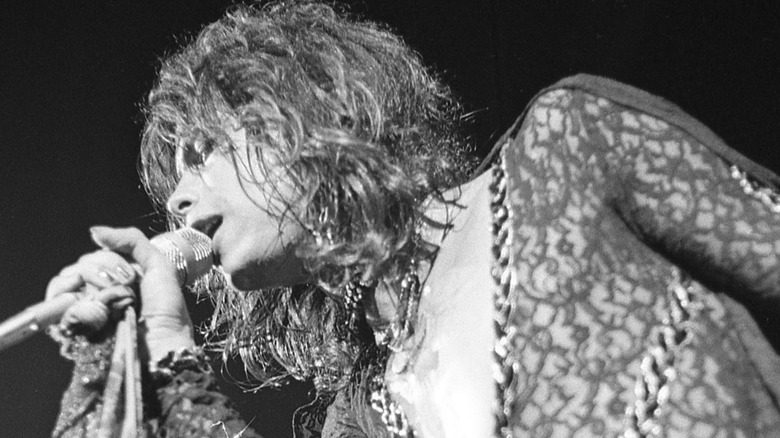 Linda D. Robbins/Getty Images
In an unused interview with record executive Joe Smith for his 1988 book "Off the Record" that was donated to the Library of Congress and quoted by Rolling Stone, Aerosmith's Steven Tyler minced no words in explaining why he hated "This is Spinal Tap." 
Tyler started out by telling Smith that the excesses of the rock 'n' roll lifestyle in the 1970s were 100% authentic and that he had gotten to a point where he could make outrageous demands — and get what he was demanding — because he knew he could get away with it. Whether it was food, drugs, or booze, Tyler got what he wanted when he wanted it, and when he saw "This is Spinal Tap," he felt that the film was making a joke out of that aspect of rock stardom. "That movie bummed me out, because I thought, 'How dare they? That's all real, and they're mocking it,'" Tyler explained.
Tyler's Aerosmith bandmate, Joe Perry, backed up those comments many years later in an interview with Loudwire (via Ultimate Classic Rock). While the legendary guitarist and his wife loved "This is Spinal Tap" and appreciated the satire, Tyler's reaction was the exact opposite when Perry asked him to watch the film. 
"He was squirming and squirming, and he did not laugh the whole time," Perry recalled. "It was like he took the band's side on everything. It was like he did not — he didn't get it. He got indignant. And it was like, I couldn't believe it. So, my wife and I were cracking up — and we're watching Steven."
Ozzy Osbourne thought Spinal Tap was a real band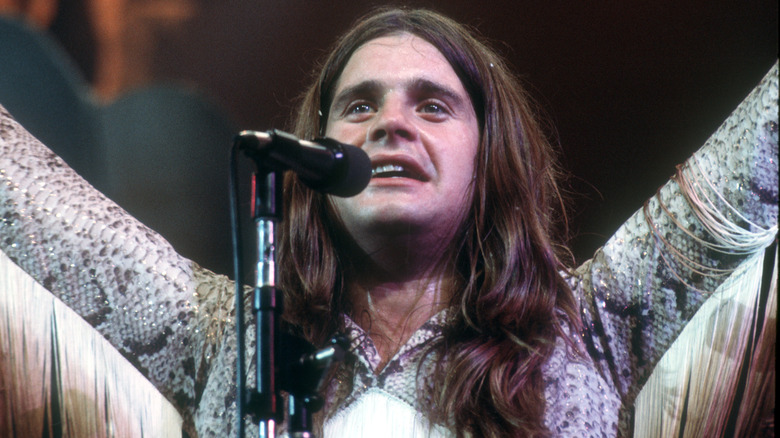 Michael Ochs Archives/Getty Images
With decades passed since "This is Spinal Tap" hit theaters, it's common knowledge that the band's members include the voice of Principal Skinner and Reverend Lovejoy (among many others) on "The Simpsons" and the guy who played Chuck McGill on "Better Call Saul." Most people now know that Spinal Tap is as fictional a band as Stillwater from "Almost Famous" and the Oneders from "That Thing You Do!" And while those latter two films (and the shows we also mentioned) came many years later, the fact that those were mostly American actors playing a decadent British rock band in "This is Spinal Tap" was completely lost on one John Michael Osbourne.
According to Far Out Magazine, the Prince of Darkness himself, Ozzy Osbourne, watched "This is Spinal Tap" at a movie theatre in 1984 and didn't find it funny. But it wasn't because he was offended by the satirization of rock 'n' roll debauchery as Steven Tyler was; as the outlet explains, Osbourne thought he was watching an actual documentary about a real-life band.
Then again, Osbourne wasn't alone in thinking Spinal Tap was a real band; director Rob Reiner told Newsweek in 2010 that many viewers weren't initially aware that "This is Spinal Tap" was a mockumentary, not a documentary. And Ozzy did eventually acknowledge that he should've been aware he was watching a fictional story, adding that Spinal Tap "seemed quite tame compared to what we got up to."