The Bizarre Disappearance And Death Of Hu Xinyu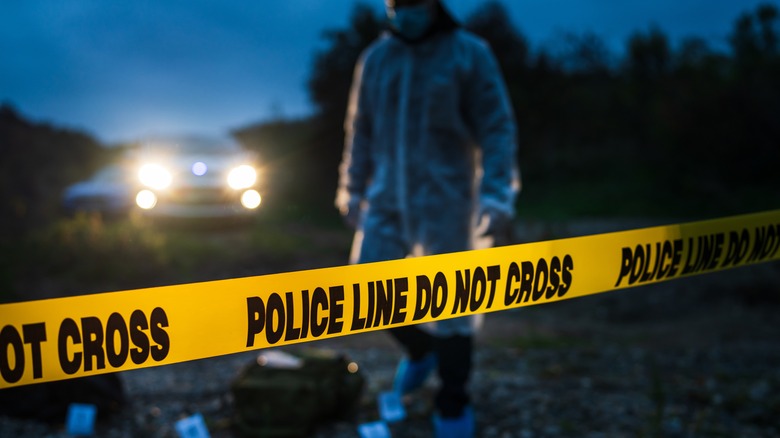 Miljan Zivkovic/Shutterstock
On the evening of Oct. 14, 2022, Hu Xinyu, a 15-year-old high school student, left his dorm room at Zhiyuan Senior High School, a private school in Shangrao, Jiangxi province, China, about 160 miles south of Beijing. Hu was heading to a nearby classroom for an evening study session, according to China Daily. He never arrived.
Hu's mysterious disappearance rocked China for three months, becoming one of the nation's most discussed Internet topics with the usual accompanying theorizing and conjecture that always seems to accompany inexplicable cases. Massive police searches that included thousands of area residents turned up nothing, per CNN. And then, just as mysteriously as Hu disappeared, 106 days later, a local resident found his body hanging from a tree in the woods near the school. Authorities positively identified the corpse through DNA. But instead of providing answers to what had happened to Hu, the recovery of his body has only deepened the mystery.
No cell phone, Id, or cash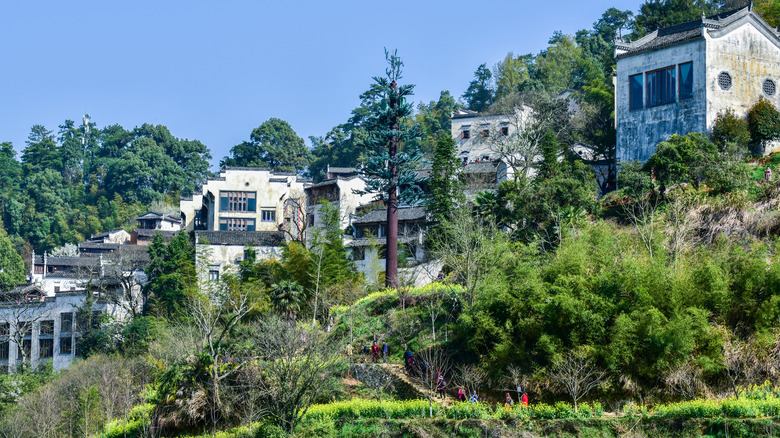 Xiangli Li/Shutterstock
When Hu Xinyu left his room, he wasn't carrying his ID, cell phone, or cash, but he had a handheld digital recording device. Police found the device near Hu's body and have sent it for further analysis, according to the Global Times. At the time Hu disappeared, local authorities said they found "no trace or evidence of Hu's murder, suicide, or accident inside the school" and believed he'd left on his own, per Shine.
A member of the public discovered the body on Jan. 28, 2023, and medical personnel conducted an autopsy the next day, but have not yet released the results, according to CNN. Hu Xinyu's body, found in the Jinji Mountain area, is less than 200 feet from the school — about a minute's walk, according to Shine. A member of the Shangrao rescue team surmised that the young man could have hidden in the dense woods to avoid detection.
If you or anyone you know is having suicidal thoughts, please call the National Suicide Prevention Lifeline​ by dialing 988 or by calling 1-800-273-TALK (8255)​.
Mere feet from the school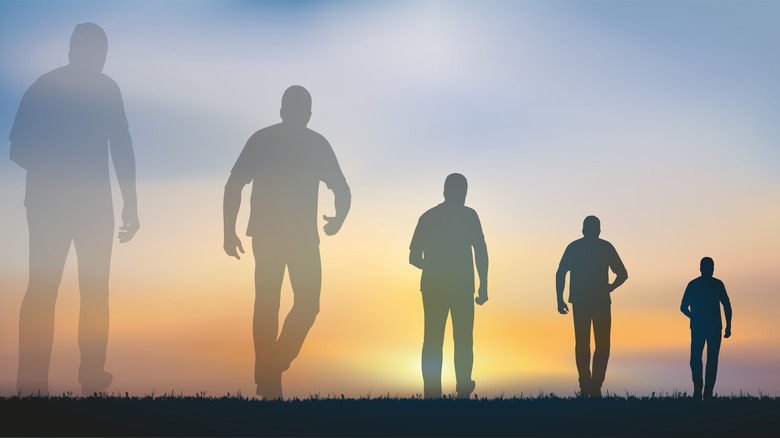 Pict Rider/Getty Images
After many intensive searches, that included everything from thermal imaging equipment to drones, the close proximity to the school of where they found Hu Xinyu's body seems to contradict assumptions the teen had somehow avoided detection. "It's quite strange that both rescuers and Hu's family went to search after Hu was reported missing as the area is so close to his school, but nothing was found at that time," one of Hu's family members said, per the Global Times.
Hu's family has vowed to continue digging until they discover just what happened to the teen, who had only been at the school a few weeks on a scholarship when he went missing. "Xinyu, we are on our way to find the truth about you, and we will not stop," Hu's mother said in a video posted on social media, according to Shine. Until authorities come up with a definitive answer, online speculation will continue to mount in this strange and tragic case.