The Stunning Claim Jodi Arias' Lawyer Made About His Health Following The Trial
After four months of testimony, a Pheonix, Arizona jury listened to defense attorney Kirk Nurmi give his final argument in the first-degree murder trial of Jodi Arias. "It's not about whether or not you like Jodi Arias," he told the jury on May 3, 2013, according to the Associated Press. "Nine days out of 10, I don't like Jodi Arias ... but that doesn't matter." The prosecution argued an obsessive and jealous Arais had methodically planned the murder of her ex-boyfriend Travis Alexander on June 4, 2008. Arias shot Alexander, a motivational speaker and salesman, in the face, stabbed him 27 times, slashed his throat, and left his body in the bathroom of his Mesa home. Nurmi told the jury his client had killed Alexander in self-defense (the last of several claims Arias made about how Alexander died).
The jury didn't buy Arias' story and found her guilty of first-degree murder on May 8, 2013. The hugely publicized case dragged on for several years and included two mistrials during the sentencing phase, per the AP. During the case that ended with a judge sentencing Arias to life in prison without parole in April 2015, social media users lambasted Nurmi for defending her, and he received hate mail and death threats.
Involuntary servitude and a ruined career  
"People still see me as a character: Nurmi the evil defense attorney who supports Jodi Arias," Kirk Nurmi told the Phoenix New Times in 2016. "As opposed to who I am and what my career stands for." When Nurmi became Arias' court-appointed lawyer, he'd built up a solid reputation in the Phoenix area as a staunch death penalty opponent defending capital cases. With Arias, he wrangled over how to handle her case and quit the public defender's office in an attempt to ditch his client. But Arias fought to keep him as her lawyer, to which the judge agreed. "I was court-ordered to keep her case even after I left the public defender's office," Nurmi told Law & Crime, calling that period "involuntary servitude."
Arias' case took up the bulk of Nurmi's time, which didn't allow him to take on new clients. After the case ended, Arias gave multiple interviews in which she blamed her lawyer for her conviction, and the taint of the case continued to follow him, which wasn't good for business, per the Phoenix New Times. And then he got a devastating medical diagnosis.
A devastating diagnosis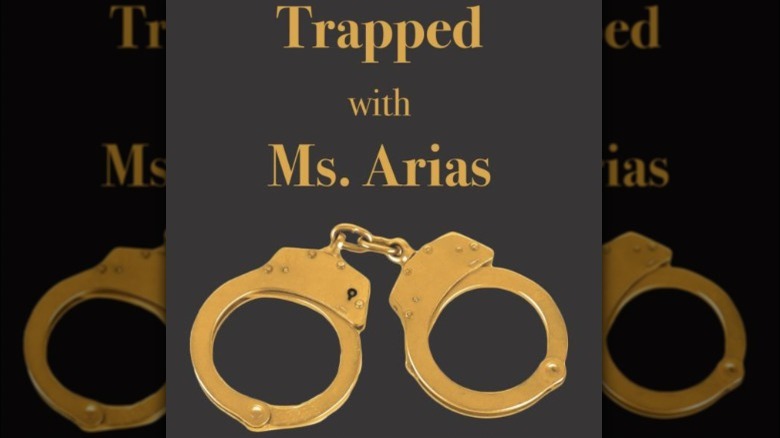 Keith Nurmi/Amazon
In August 2015, four months after Arias' sentencing, Kirk Nurmi went to the doctor after discovering a lump in his armpit, which turned out to be cancer. "Within the course of a month or so, I had gone from a guy who felt great and was planning on getting back to work after a few months off to a guy that had non-Hodgkin lymphoma," he told the Phoenix New Times. "I had just fought hard to save the life of a client whom I did not like, and now somehow I had to muster the strength to save my own." Nurmi blamed the more than five-year-long Arias case for his cancer.
"My role in Jodi Arias' trial and everything that happened related to that was the reason cancer infested my body and altered the course of my life," he told Oxygen. After three surgeries and five months of chemotherapy, Nurmi's cancer went into remission. But a tell-all book he wrote about Jodi Arias' case ended up getting him disbarred by the State Bar of Arizona on attorney-client privacy issues and led Arias to sue him, according to azcentral. He has since become a public speaker, actor, coach, and author, per Stronger Today.