How Burt Bacharach Discovered Music Icon Dionne Warwick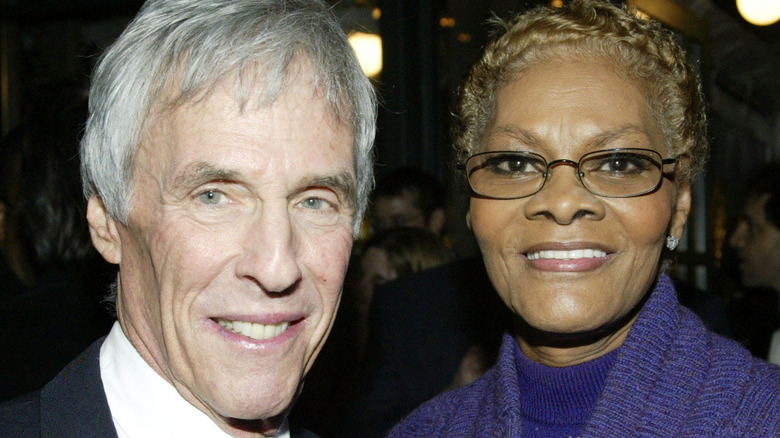 Bruce Glikas/Getty Images
Award-winning songwriter and composer Burt Bacharach created dozens of hit songs for many performers, including the Carpenters, Herb Alpert and the Tijuana Brass, the 5th Dimension, and B.J. Thomas. He also worked closely with singer Dionne Warwick, who took 15 of the songs he co-wrote with David Hall all the way to the Top 40 (via Biography).
In an interview with Vulture magazine, Warwick explains that she met Bacharach while she was recording background vocals for a song by the Drifters. When the session was over, she says that Bacharach approached her and asked if she'd be interested in doing demo records and background work on songs he'd be writing with songwriter David. She jokingly told him she was open to it as long as it didn't interfere with her college education because her mother wouldn't stand for that. That was in 1962 when Warwick was only 22 years old, but it was the beginning of a special collaboration, per Billboard.
Working with Bacharach helped Warwick be herself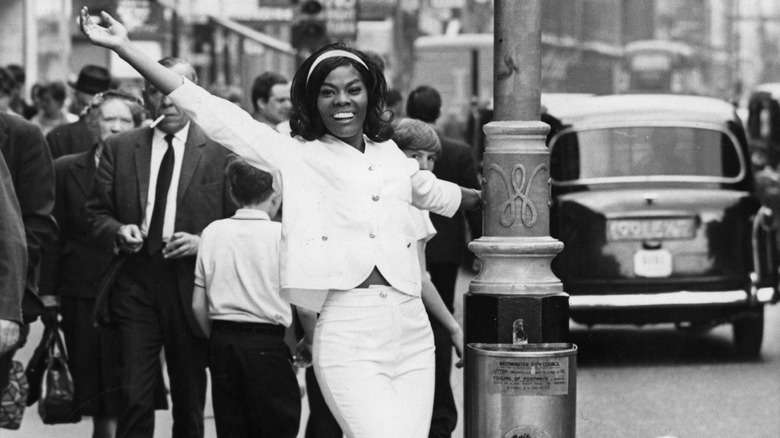 Keystone/Getty Images
Bacharach knew Warwick was something special and explained that when she came in to sing for him and David, "... we signed her right away," according to a video published by CNN. Warwick tells CBS News that she was surprised when the two wanted her to sing lead vocals. "Why me? I haven't a clue as to why he chose me. Although I did read music," she says. That said, some of the songs the duo wrote were not easy to sing. Warwick explains that her ability to read music would be a benefit because it helped her with intricate melodies and shifting time signatures (via Jazz.fm).
The team ended up writing songs specifically for Warwick. She explains that they wrote songs just for her, and she simply had to sing them. Warwick also said that working with Bacharach and David was fun and wonderful because she learned a lot and working with them gave her the opportunity to be herself (via Albumism).
All good things must come to an end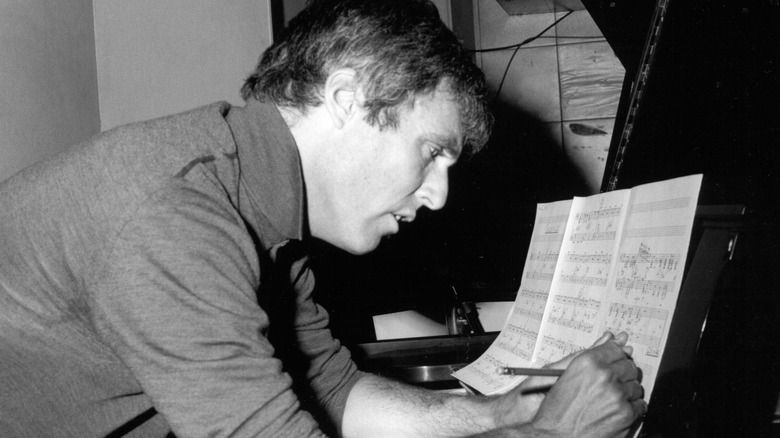 Michael Ochs Archives/Getty Images
Warwick says that over the years, the three of them became known in the music industry as the "triangle marriage that worked," meaning that each of them had a special gift to bring to the table when it came to making music. Their relationship lasted for years, but eventually it came to an end sometime around 1973. After negative reviews of the musical "Lost Horizon," Bacharach explained that he just wanted to "get out of town" and not write anymore, according to NPR.
That turned out to be a problem for Warwick, who was under contract to make another record. She ended up suing them and winning, Pop Matters reports. While Bacharach and David didn't work together for another 20 years, they decided to collaborate again in 1993, and one of their projects included a new song for Warwick entitled "Sunny Weather Lover."
Warwick posted a touching tribute to her longtime collaborator and friend after news of his death was announced on February 9, 2023: "Burt's transition is like losing a family member," she posted. "These words I've been asked to write are being written with sadness over the loss of my Dear Friend and my Musical Partner. On the lighter side we laughed a lot and had our run ins, but always found a way to let each other know our family, like roots, were the most important part of our relationship. My heartfelt condolences go out to his family, letting them know he is now peacefully resting and I too will miss him."