The Truly Horrific Crime Scene Of Carol Kennedy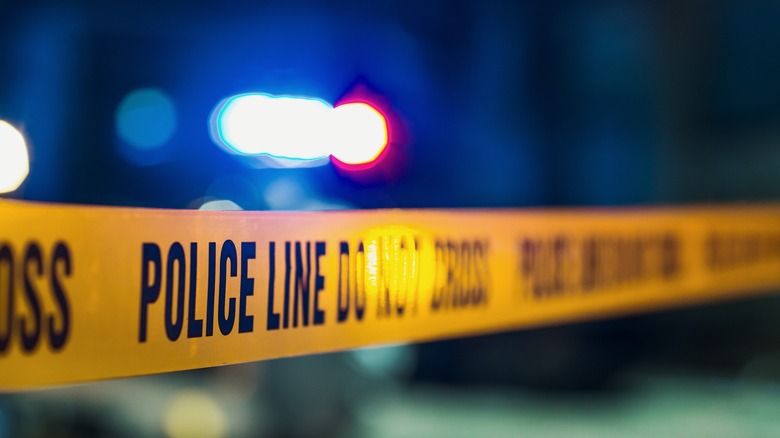 Gorodenkoff/Shutterstock
Before the global economic collapse in 2008, Steven C. DeMocker was living large. The stockbroker had a lavish lifestyle, funded by an income that sometimes was as high as hundreds of thousands of dollars a month. But after the stock market tanked, his pay dwindled significantly. He was struggling financially, his marriage fell apart in a divorce, and he resorted to borrowing large sums of money from his father every month to make ends meet. When his ex-wife Carol Kennedy died in July 2008, it was an event that could have set him square financially (per the Daily Mail). Suspicious investigators felt this death was a bit too convenient, leading to DeMocker getting a murder charge.
The case against DeMocker was one that prosecutors based largely on circumstantial evidence. There wasn't any DNA evidence that tied the suspect to the crime scene. No bloody clothing or footprints, no eyewitnesses, and no confession by DeMocker to the police or in the confidence of a trusted friend. But the state had a case strong enough to get a guilty conviction on charges that included first-degree murder, fraud, and evidence tampering.
To be fair, DeMocker had what prosecutors would consider a fairly strong motive for murder. He had been ordered to pay hefty alimony payments to his ex-wife, which would cease if she were dead. Additionally, DeMocker was the beneficiary of a large life insurance policy taken out in Kennedy's name. The San Diego Union-Tribune reports that DeMocker was also underneath a large amount of debt when Kennedy was found dead — another reason her death would be beneficial for him.
The murder weapon was never found, but police know what was used to kill Kennedy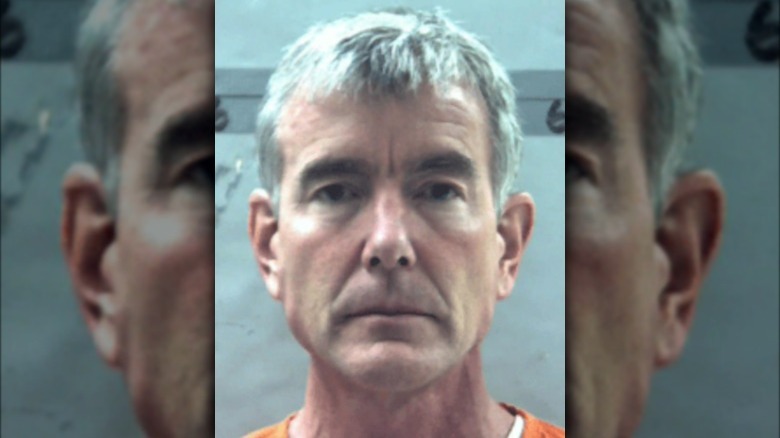 Yavapai County Sheriff's Office
Steven DeMocker is said to have crept into Carol Kennedy's home and attacked her with a golf club. CBS News reports that police were called to the house by Kennedy's mother, who was speaking with her on the phone when Kennedy exclaimed, "Oh, no!" just before the phone line went dead. 
An officer that was dispatched to Kennedy's home witnessed the carnage that DeMocker left behind in his wake. According to CBS News, the crime scene was visible through the windows of the home, with Kennedy's dead body in full view along with a lot of blood. The club he used to kill his ex-wife and the mother of his children was thought to be a 7-wood. The weapon would never be recovered, however. 
Joseph Moura, a private investigator and CBS News consultant, told the news outlet that the crime scene looked like one executed out of passion and rage. "The person who killed her knew her and — and was very upset with her," he revealed. "There's no reason to whack her seven, eight times over the head with a club ... It was a horrific crime scene." "48 Hours" correspondent Maureen Maher was shocked at how a murder scene with so much blood could not yield any forensic evidence. No bloody footprints or handprints — and not a shred of DNA evidence that was usable — were found. She quipped to CBS News, "I mean, it's like a ghost came in."
The marriage was tainted with many extra-marital affairs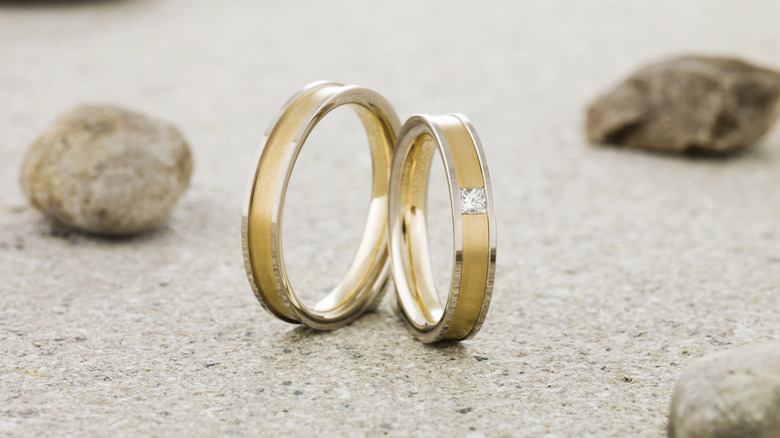 Alan Graf/Getty Images
The arrest would keep Steven DeMocker locked away for a long time before his trial. CBS News reports that the proceedings had multiple delays before the first trial was underway, and even then, nothing was really accomplished. In 2010, the trial finally began. But the judge in the case ended up being diagnosed with an incurable brain tumor and had to be removed. In another twist, DeMocker's entire defense team was "tossed off the case" for reasons that have never been revealed. 
More delays occurred, forcing the trial to take place in 2013, five years after Kennedy was murdered. But at last, the state was able to present a case that they felt was solid against the man that they were sure brutally bludgeoned Kennedy to death. They outlined how the split between DeMocker and Kennedy was a bitter one, the endcap of a very rocky marriage that had DeMocker tally up at least 17 extra-marital affairs. 
Throughout his legal ordeal, DeMocker's family has stood by him and maintained that he is innocent (via CBS News). Nevertheless, he was found guilty and sentenced to life in prison without parole (per the Daily Mail).