Everything We Know About The Michigan State University Shooter So Far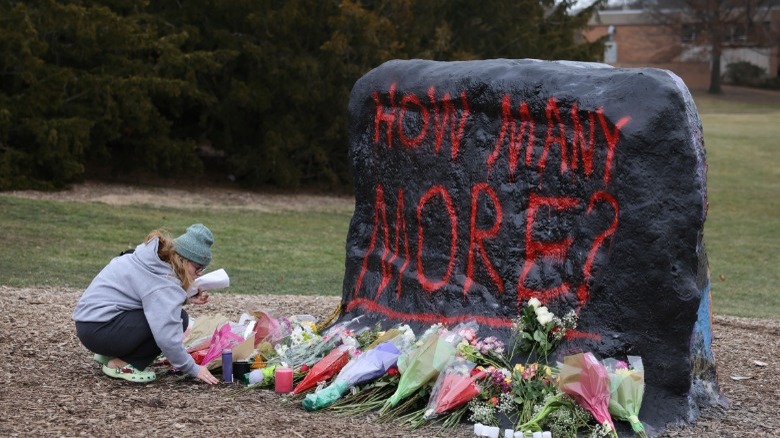 Scott Olson/Getty
New Jersey police have learned that suspected Michigan State University (MSU) shooter Anthony McRae, 43, "had a history of mental health issues" (via CNN). Some of those issues may have been tied to the death of his mother two years ago. According to McRae's father, his son has changed dramatically since then. Michael McRae told the outlet his son had "really let himself go" and described him as "evil angry" since his mother's death. 
More information is slowly coming out about the man believed to have killed three students and wounded five Monday night at MSU in Lansing. The New Jersey police got involved after law enforcement in Michigan let them know about a note found in Anthony McRae's pocket, threatening shootings at two public schools in Ewing, N.J., where he had previously lived. The letter also claimed that a group of 20 other people was going to carry out further shootings. However, any threat from McRae himself is gone: he was found dead hours after the shooting. Police believe he may have shot himself, according to The Detroit News.
If you or someone you know needs help with mental health, please contact the Crisis Text Line by texting HOME to 741741, call the National Alliance on Mental Illness helpline at 1-800-950-NAMI (6264), or visit the National Institute of Mental Health website.
If you or anyone you know is having suicidal thoughts, please call the National Suicide Prevention Lifeline​ by dialing 988 or by calling 1-800-273-TALK (8255)​.

Anthony McRae's criminal history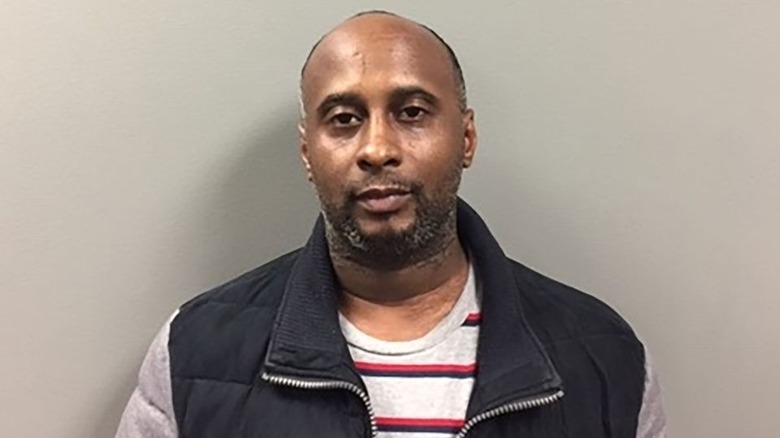 Michigan Department of Corrections
In 2019, Anthony McRae was charged with a gun-related felony: carrying a concealed weapon without a permit, per The Washington Post. The gun in question was registered to him (per The Detroit News). A second misdemeanor charge was added later: possession of a loaded firearm in a vehicle. When McRae pled guilty to the second charge, the first was dropped. He was put on a 12-month probation, which was later extended to 18 months. In a statement, Prosecutor John Dewane of Ingham County, where MSU is located, said the misdemeanor charge wouldn't have prevented McRae from buying firearms once his probation was over, based on state law. A felony charge would have.
McRae apparently bought two guns in 2021, after his probation ended: a Taurus and a Hi-Point 9mm (per CNN). He lied to his father about it after his father heard shooting from their backyard. Though police have located a weapon belonging to McRae, they haven't yet said if it's the one used in the MSU shooting (via CNN).
Neighbors discuss McRae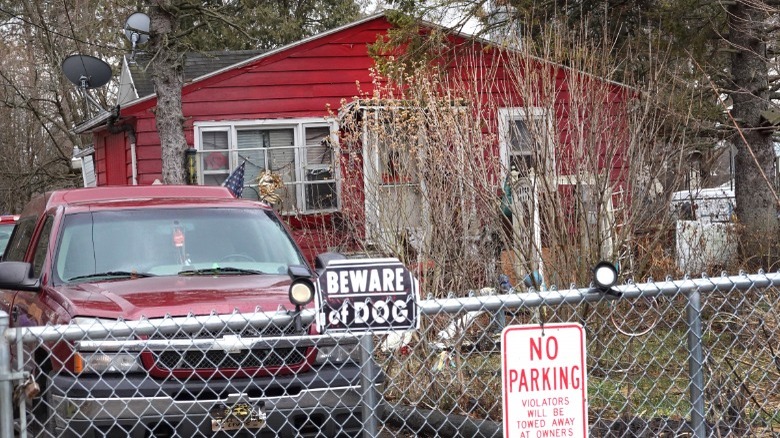 Scott Olson/Getty
The Detroit News spoke to other residents of the Lansing neighborhood where Anthony McRae lived with his father (house pictured). Though one said he was "quiet," others described him differently. Paul Rodney Tucker called him a "hell-raiser." He said, "I knew he lived at that house because there was constant trouble there." Another neighbor, Megan Bender, explained that police had been called to the McRaes' house after someone heard gunshots coming from the house. Bender believed McRae practiced shooting in his backyard. Tucker said he thought he had heard McRae shooting a semi-automatic pistol.
McRae's motive for the MSU shooting is still unknown. He has no ties to the university. Michigan Attorney General Dana Nessel said she also wants to know why McRae's probation was extended (via CNN). McRae's victims have been identified as Arielle Anderson, Brian Fraser, and Alexandria Verner. As of Wednesday, the five wounded students are still in critical condition.
If you have been impacted by incidents of mass violence, or are experiencing emotional distress related to incidents of mass violence, you can call or text Disaster Distress Helpline at 1-800-985-5990 for support.